Compiled by Monk

There is no doubt it, but 2020 has been a truly traumatic year for the rock 'n' roll Überverse, with live shows all but non-existent in the vast majority of places, and income streams completely decimated for many of those involved in the music business. The latter is a feeling we know all too well here at ÜRHQ, as we ourselves have not earned a penny since the Northern Ireland entertainments industry went into lockdown on 14 March. However, one thing that has shown through is the enormous creativity of many, many hundreds of artists, and equal numbers of those working behind the scenes, in adapting to the changed global landscape – one which, in many cases, may indeed be changed forever:  streamed shows, whether live or pre-recorded, have virtually (sic) become the norm, and no doubt will remain so, especially here in the Über Kingdom, for quite some time to come…
Another side effect of continuing and renewed restrictions has been that 2020 has had more than it's fair share of compilation albums, re-issued releases and recordings dug out of the bands' live archives (just to remind us all of the power music has in the live environment – and, consequently, make us miss proper gigs all the more!).
So, in time-honoured tradition, here are our writers' thoughts on the best compilation, live and re-issued albums to have graced our individual and collective death decks throughout these past troubled months…
Compilations:
Live album
Nick Cave – 'Idiot Prayer'
Re-Issues:
Gerald Stansbury
Re-Issues:
Def Leppard – 'The Early Years'
Jim Rowland
Compilations:
Thin Lizzy – 'Rock Legends' Boxset
The Hip Priests – 'Solid Gold Easy Option (Singles n Shit 2017/19)'
Various – Jobcentre Rejects Vol. 3
Various – Jobcentre Rejects Vol. 4
Live album
Blue Öyster Cult – '40th Anniversary Agents Of Fortune Live 2016'
King Gizzard & The Lizard Wizard – 'Live In San Francisco '16'
Re-Issues:
Motörhead – 'Ace of Spades 40th Anniversary'
Rolling Stones – 'Goats Head Soup' Deluxe
UFO – 'Strangers In the Night' Deluxe
Slaughter & The Dogs – 'Do It Dog Style' Expanded
Marillion – 'Script For A Jester's Tear' Deluxe
Blue Öyster Cult – 'Heaven Forbid' Remaster
Killing Joke – 'Pandemonium' Double vinyl
Swans – 'Children Of God' Remaster
John Bedard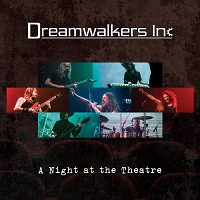 Live album
Re-Issues:
Various – 'Command & Conquer Remastered Collection' soundtrack
Compilations
Powerwolf – 'Best of the Blessed'
Mastodon – 'Medium Rarities'
Epica – 'The Quantum Enigma'
Rage, Rage Against they Dying of the Hungry – 'Eat the Rich'
Live album
Dream Theater – 'Distant Memories'
Re-Issues:
Nanowar of Steel – 'Stairway to Valhalla'
Deftones – 'White Pony'
Rush – 'Permanent Waves'
Devin Townsend – 'Empath (Ultimate Edition)'
Compilations:
Thin Lizzy – 'Rock Legends' Boxset
Mike Tramp – 'Trampthology'
Gypsy Pistoleros – 'The Greatest Flamenco Glam Sleaze Band Ever'
Live album
Triptykon – 'Requiem (Live at Roadburn 2019)'
The Wildhearts – '30 Year Itch'
Metallica – 'S&M2'
VoiVod – 'Lost Machine – Live'
Re-Issues:
Diamond Head – 'Lightning To The Nations 2020'
Heavy Pettin – 'Lettin Loose'/'Rock Ain't Dead'/'The Big Bang' Boxset
Reuben – 'Racecare Is Very Fast'
Re-Issue:
So, there you have it: the ÜR team's thoughts on the compilations, re-issues and live albums which grabbed their attention this year and have remained at the top of their playlists since release.
Tomorrow, we will continue our look back at the traumatic year that has been 2020 with our round-up of the EPs that have embedded themselves in our aural cortexes, as well as our thoughts on the best cover versions to have been released over the course of these past 12 months – and also a look back at the brief period at the beginning of the year when live gigs were still a regular feature of our lives, by remembering those shows that have stuck in our memory banks for the duration of the continuous lockdowns we have experienced since the pan(dem)ic hit in March.  Then, on Thursday – that's New Year's Eve, in case you've forgotten – we'll present our countdown of the full-length albums that our crack team of ninja reviewers count as their best of the year…
Until then, as we say here at ÜRHQ, keep 'er lit, keep 'er between the hedges and keep the music playing \m/