For many years, the EP – or 'Extended Player', to give it its full title – was a criminally overlooked format. But, in recent years, it has made something of a deserved comeback, as bands face the challenge of continually producing new material but often not being able to commit to the cost of, or time to, recording full-length albums. They have been especially important over the past 22 months of on-and-off-on-again lockdowns and restrictions, as the format has enabled artists to snatch valuable moments of recording time to get new product out to their fans and keep their profiles raised.

It's a format which Über Rock has long championed, and so, in the first of our end-of-year polls and roundups, some of our top ninja reviewers looked back over the past year's output from a legion of bands and picked their favourite bite-sized morsels of musical mayhem from 2021: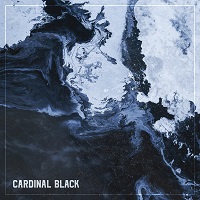 David O'Neill
Cardinal Black – 'Cardinal Black' (As far as I am concerned, this is the only one on my list and it's a cracker, so I'll leave it there).
Jase Walker
The Human Veil – The Hybrid Era
Thank You Scientist – Plague Accomodations
Blind Summit – Hell & Heresey
Moron Police – The Stranger and the Hightide
Like Moths To Flames – Pure Like Porcelain
Jonny Bakes
Insomnium – 'Argent Moon'
Insurgent – 'Sentient'
Zebrahead – 'III'
Alpha Boötis – 'Jump to Alpha Bootis'
Bodom After Midnight – 'Paint The Sky With Blood'
Merlin – 'Merlin's Bizarre Adventure'
Trollfest – 'Happy Heroes'
Lovebites – 'Glory, Glory to the World'
Crom – 'Into Glory Land
The Liars Club – 'Of Self'
Monk
Shock Sorrow – 'The Heart Bleeds'
Bodom After Midnight – 'Paint The Sky With Blood'
EB And The Deadlights – 'Still See Ghosts'
Dead Label – 'Anthology'
Cherym – 'Hey Tori'
Skam – 'Intra'
The Catechists – 'Faded Away… Rust And Strings'
MuddiBrooke – 'Lunacy'
Rituals – 'Awake'
Dead Man's Whiskey – 'Breakout'
So, there you have it: our choice of our favourite EPs released over the past traumatic and turbulent 12 months, releases which have helped us to cope with the ongoing Covidications of the period. As you can see, it's an eclectic choice, reflecting the wide-ranging tastes of our team – well, the world would be a boring place if we all liked the same things, wouldn't it?
We'll be continuing to champion and highlight the EP format over the coming year, so please stay tuned to the website that tickles the parts of the trolls others can only aspire to reach… Until next time, keep 'er lit, keep 'er between the hedges and keep on rockin' 'n' rollin' \m/