With this only being their fourth gig since reforming Cardinal Black aren't doing too badly picking up a plum support on Myles Kennedy's headline tour! To be fair they have been an entity for ten years, albeit not active since an aborted attempt at gatecrashing Nashville.  They are no wet behind the ears local band either.
Singer Tom Hollister and drummer Adam Roberts have been active session musicians during this period, whilst guitarist Chris Buck (of Buck and Evans) has been named the best New Guitarist in the world in 2019!  I remember him being brought on stage in Birmingham by Slash in 2012 during the 'Apocalyptic Love' tour – not bad support there. So, I guess this is where the links came to gain this supporting tour.  My first experience was their return gig supporting Those Damn Crows in Cardiff Castle earlier this year where they absolutely blew me away for what was to be their first gig!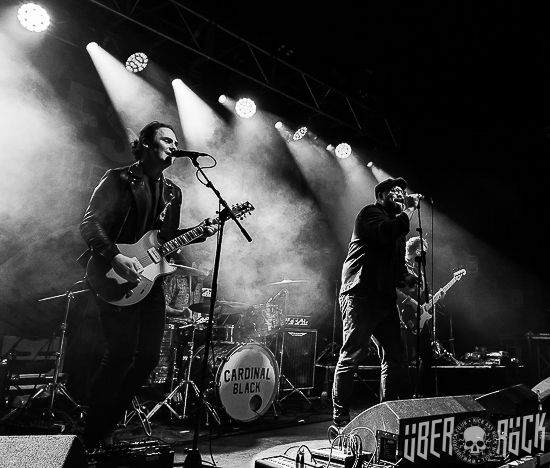 Anyhow, with a four-track EP under their belt that has been gaining huge plays in the short period since its release, it appeared I wasn't the only one in the audience who knew of them (although there were a few around me who hadn't heard of them).
Kicking off with the single 'Tell Me How it Feels' they soon let the crowd know what they are about. The silky smooth, drinking chocolate warmth of Hollister's vocals being beautifully supported by the soulful blues riffs of Buck had the crowd eating out of the palms of their hands by the time they had completed 'Jump In'. There are going to be many comparisons of his vocal sound; I have seen Rag N Bone Man touted and there are going to be many more I'm sure, but what is not in doubt is he can definitely sing. Whilst there are going to be many comments on Buck's guitar playing, there have to be the inevitable questions about the future of Buck and Evans – although many musicians manage more than one project (cf Mr Kennedy after all!).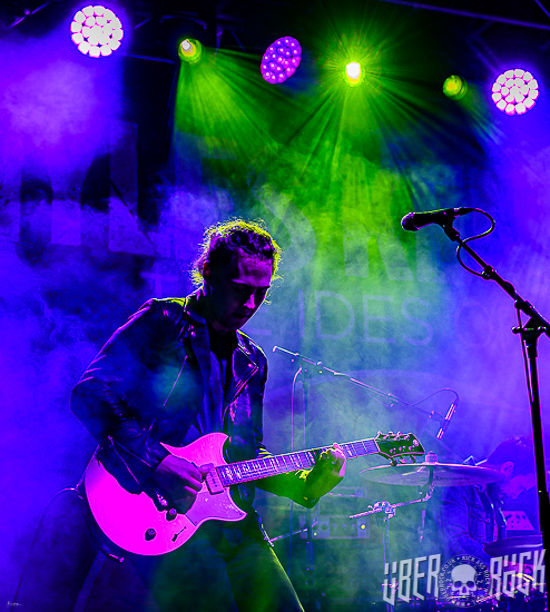 They raise the pace a bit for 'Where Do You Go' and then chill out with the Hammond-esque keyboards support of Hollister's brother on the black and whites providing the kind of soulful support you'd hear in King King gig before the outro solo of Buck's superb blues guitar playing. A new track finished the set, but it was difficult to work out the title, although by this time it really didn't matter: bow down and pray to the new religious leader – Cardinal Black are going to be HUUUUGE!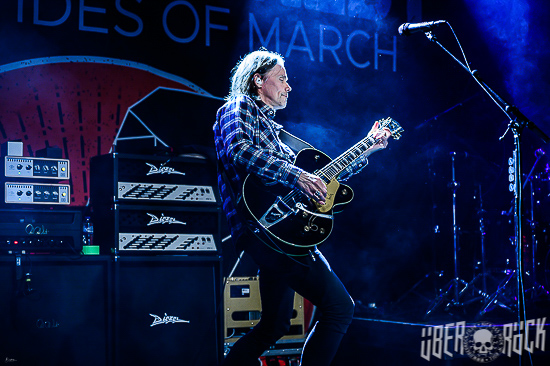 After an opening like that Myles Kennedy was always going to have an easy ride. However, it seemed like a very intimate gig, only three on the stage and seriously stripped back gear it felt like a local pub gig rather than with an international star. Kicking off with 'Wake Me When It's Over', it was obvious that he was very prolific during the pandemic, despite the inability to tour. This tour gives him a different outlet for his musical talent from the alt-metal of Alter Bridge and rock of Slash and the Conspirators. After the first solo album, 'Year Of The Tiger', it was obvious that there was an alter ego to him that needed an outlet.  This is that outlet. Very introspective writing continues despite a recent interview with Mark Tremonti I read where it appeared that Myles and he share different philosophies on existentialism and religion. However, it makes little difference to the fans who like the music of both. Much of the new album is rooted in different genres, from blues to country and rock, but still expertly written and played live.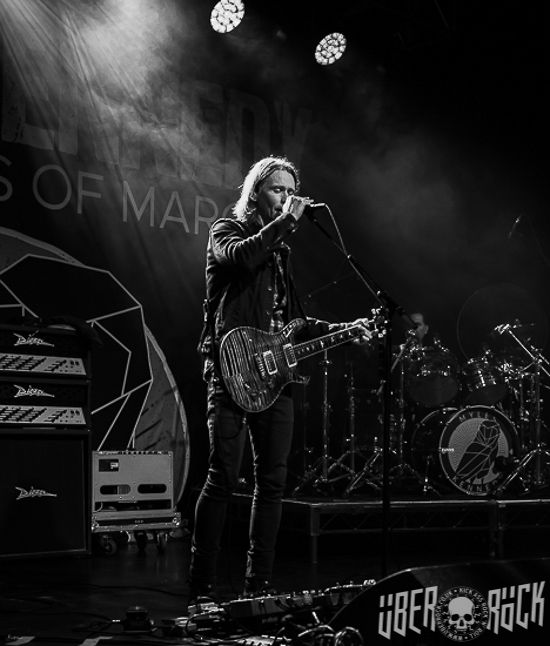 'Thousand Words' and 'Devil On The Wall, rapidly follow, and at this point I got to do something I rarely do at gigs.  As there was no photopit (to reduce the risk of passing Covid on prior to the holiday season) I got to put my camera away and just be in the moment and presence of one of my favourite artists to listen, sing along to every song and just enjoy it. So, I did just that! Having had the album on virtual repeat for the last two weeks enabled me to listen to every nuance and sing along to every song (albeit through a mask – probably best for everyone that!). 'Haunted By Design' was followed by an 'optional' crowd choice of an acoustic track: 'All Ends Well' won the choice and everyone joined in.
A quick guitar change, to a Dobro (one of many times during the night), led into 'Blind Faith' and 'The Great Beyond' which filled the room with sound – an amazing feat for bass, guitar and drums. 'Year Of The Tiger' and 'Lay It On The Line' passed through into 'Moonshot', at which point I'm pretty sure Myles had a moment of introspection afterwards when explaining the meaning of the song. I'm pretty sure a few in the crowd did too.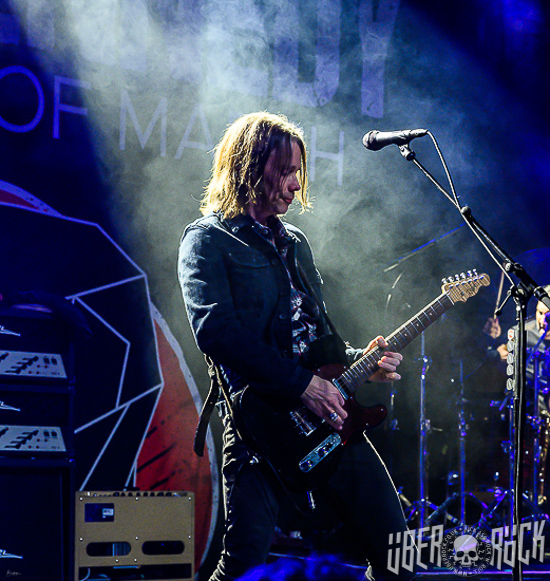 A very neat link followed with 'Only Love Can Heal' to continue the mood of the moment. The dobro reappeared again for the Slash track 'Set This World On Fire'.  'In Stride' and 'Get Along' "ended" the set. A brief respite followed before 'Worried Mind' followed and the audience were left knowing they had been well and truly entertained by one of the best musicians currently touring the planet in whichever entourage he is engaged with at the time.
I thoroughly enjoyed myself, along with the other 1400 pundits in the room.