Chosen by Monk
Our latest Video Of The Week is another pithy but nevertheless tongue-in-cheek slice of in(s)anity from the wonderfully OTT Pennsylvanian hillbilly rockers Scattered Hamlet, and their latest single, 'All Talk'.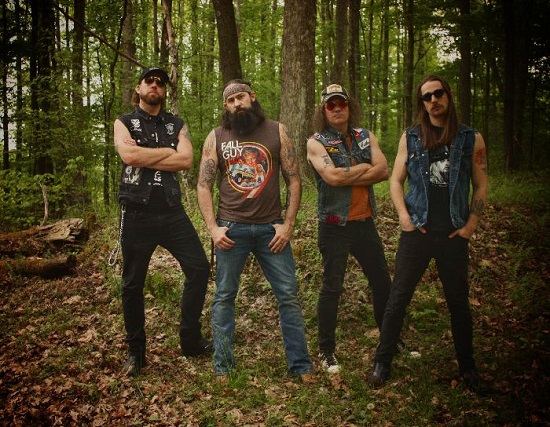 The song is a commentary on the vacuity of empty promises made via social media by people seeking online redemption or merely jumping on the latest fad-led bandwagon. Frontman Adam Joad told us a bit more:
"This song is all about something I think most people can relate to. You get to the point where you sick of hearing people talking about where they are going to go, what they can do, or talking shit on the Internet… It's all talk, no action. I have not time for that beta rock kind of nonsense – Stand and deliver son… As for the video, well we just had fun with that, I'll let that speak for itself"
The video – like its predecessor, 'Stereo Overthrow', which we premiered last month – is a combination of performance and live action, this time in the form of a Seventies style sequence which sees the four band members racing against each other on massively undersized toy trucks! The result is great fun… and you can't really ask for more than that on an otherwise dreary Sunday afternoon, can you? Well, except maybe for another cold beer…
'Stereo Overthrow', Scattered Hamlet's new album, will be released on 12 November via Buck Moon Productions. You can get your copy HERE.
www.facebook.com/ScatteredHamlet
All written content © Über Rock. Not to be reproduced in part or in whole without the express written permission of Über Rock.