By David O'Neill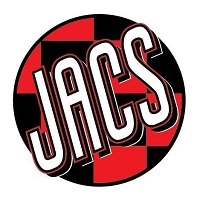 With independent venues closing all over the country, it's unusual to find new(ish) venues starting to come out onto the scene.  JACS Aberdare is one of those venues that I have heard of but never visited, for a variety of reasons, despite having hosted some gigs I would have gone to in other venues closer to home.
Located at the peak of a triangle drawn from Newport to Swansea and Aberdare this venue has been building a bit of a reputation with a combination of tribute and original bands like Fireroad (one of my favourite bands).
Making my first visit last weekend, the first impression is that it was located down a typical valley side street – and so how big could the venue be? But then I walk through the entrance arch straight into a veritable musical tardis.
The main music room has a capacity of 280 and has a superb system, and a wide (but narrow in parts) stage: the main test for me was the quality of the sound.  Luckily, I have seen Scavengers a few times, so it gave me a chance to compare the sound.  It was the best I have heard them sound, the vocals sitting on top of the post-pop punk sound very well for the first time in a while.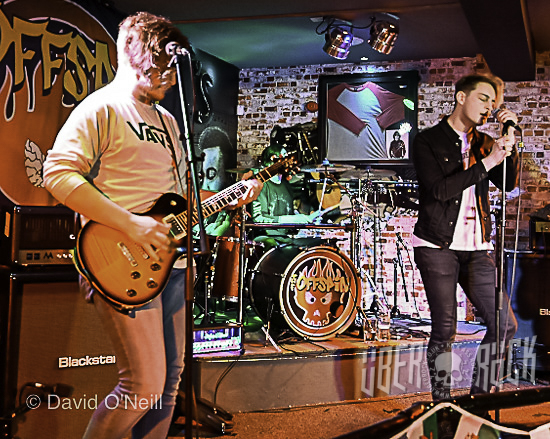 A discussion with the manager Barrie Fitzgerald gave me an insight into the existence and USP of JACS…
The main venue is a sizeable room with ample seating and a big bar are which is more than capable of dealing with hot thirsty music fans of all genres.  Whilst there is a lot of advertising on the venue's social media pages for cover bands and tribute bands, that is not all that JACS is about… but, it pays the bills!
Fridays are usually reserved for original bands and touring bands of all styles, and any touring bands who are looking for a middle-sized venue could do much worse than investigate JACS as part of a South Wales tour covering Newport, Cardiff and Swansea, being roughly 30 miles from each of the these locations.  However, there are very few venues who can offer the facilities of JACS.  The upstairs function room has a capacity of 100, with another quality sound system, which can easily double as a green room for a group of touring bands – and, what's more, there is a lift, so no need to cart heavy gear upstairs! There are also plenty of places to stay in the area, from a Premier Inn to a number of comfortable guest houses.
The ability of the stage to take a two-band setup makes a huge difference in turnaround time between bands, which can a big irritant to many music fans.
As a way of encouraging the youngsters into music, JACS also have original bands on Sunday afternoons with the main event over by 6pm, to ensure there is no bleed into the working week.
After this visit, I for one will be looking at the social media for JACS to see what is upcoming. In the immediate future, in a massively generous contribution to helping other venues, they have a benefit concert tomorrow (Sunday 8 March) in aid of the Clwb y Bont in Ponytpridd and The Green Rooms in Treforest, both of which were badly damaged in the recent flooding.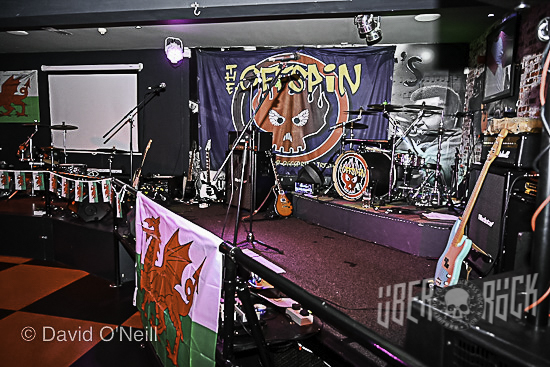 JACS stage spec:
Mixing desk – Allen & Heath QU24 (An additional desk is available)
I/O – dSnake AR2412
Stage Power – 3 x double 3pin sockets (SL)/1x double 3pin socket (SR)/2 x double 3pin sockets (RSL/RSR)
Monitors – Mackie Thump12 x3/Alto TS308 x2/Alto TX212 x2
Cabinets – Blackstar S1312B x2/Trace Elliot 1518 x1
Microphones – Sennheiser e835 x5/Sennheiser e609 x2/AKG D112 x1/AKG D40 x4/AKG C430 x2/AKG C518ML x2
DI – TGI DI x2/Samson S-Direct Plus x3/Behringer Ultra DI20 x2
Stands – K+M 25950 Short x3/K+M 210/2 Boom x6/K+M Tall Straight x1/Pulse Short Stand x2
Lighting – RGB LED Stage Fill x2 (L+R)/RGB LED Spot x2