Opening up for Stone Broken, this is the third time I've seen Tribeless this year already, not that I'm complaining. The alt rock sound is clear and the vocals of Lydia McDermott have the quality that is associated with the genre. The half hour set included many of those I have previously reported on for ÜR this year. 'One And The Same' is a new track with a slightly heavier bass/drum sound is only available on their current EP as a bonus so you can't even listen on streaming services at the moment. Usually, Lydia is far more animated than she could be tonight as the front of stage was a little bit snug, to say the least.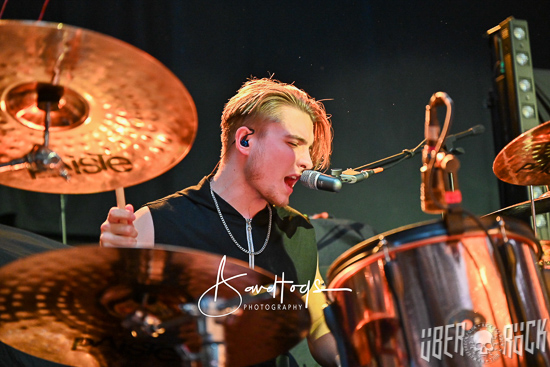 I really like the ethereal guitar opening on 'Gravity', that is sounding better each time I hear it. If you haven't seen them on this tour yet it really is worth getting to the venue early – you won't be disappointed.
www.facebook.com/tribelessband
Next up were the "five-piece" rockers The Fallen State. Well, they're a four-piece tonight as unfortunately their drummer was unable to make the last few gigs, so they played to a professionally recorded backing track and they didn't miss a beat. Opening up with 'For My Sorrow', they soon had the audience cheering and joining in with head the usual head nodding. The vocals of Ben Stenning reminding me of a slightly smoother Chris Robertson, not quite as much grit.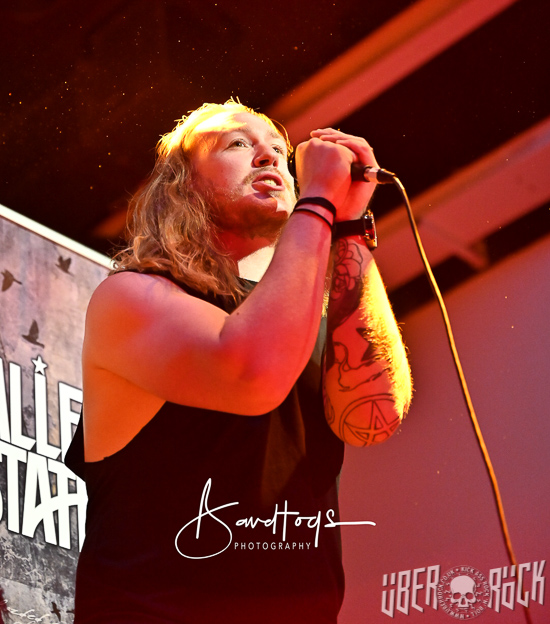 The twin guitarists of Jon Price and Dan Oke taking the tunes up and down their PRS guitars while Greg Butler on bass provided a quite animated peformance at the front of the stage. They have a new single out, 'River', on all good streaming services. The last track of the night, 'Nova', is a really well performed track.
At just after 9pm, the crowd gave an almighty roar as Robyn came onto the stage, quickly followed by Chris, Kieron and Rich. Starting off with 'Revelation', 'Stay All Night', 'Doesn't Matter' and 'Heartbeat Away' was a great way to kick off a gig that had been rescheduled several times, but at least we got there this time.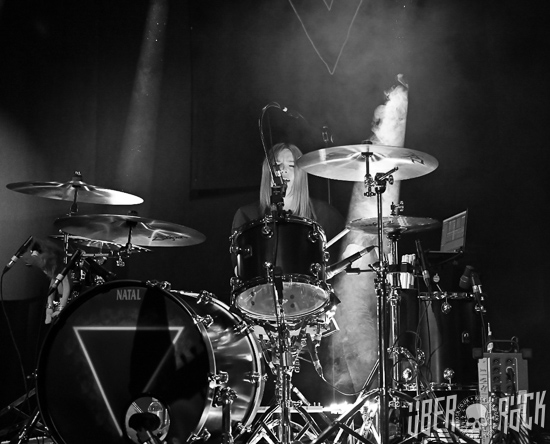 'Black Sunrise' is a cracking track on the album: live? What can I say? Immense!
'Let Me See It All' and 'This Revival' were followed by a break for Rich, as Robyn, Chris and Kieron gave a bit of an instrumental jazz funk session before Rich came back to throw some 'Mercy' into the audience.
Some serious crowd pressure led to Kieron eventually being persuaded to do a bass solo that lasted all of 20 seconds! Could do 'BETTER', which incidentally was the next track!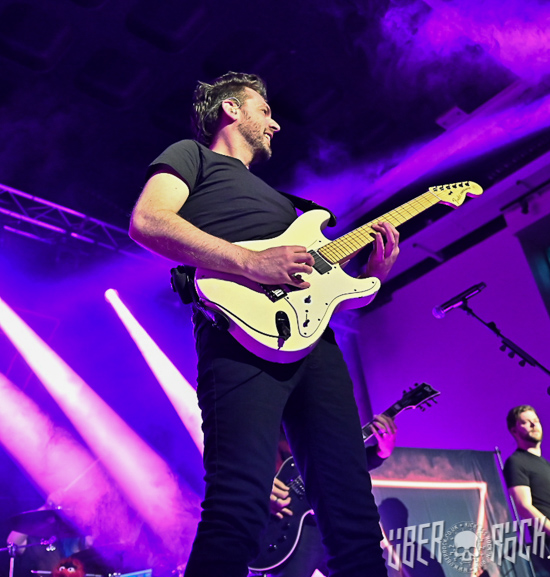 As well as songs from the new album (with Rich admitting that 'The Devil You Know' is his favourite), staples such as 'Worth Fighting For' and the always acoustic 'Wait For You' got the crowd singing along as always (and they were in fine voice too!). Unusually Rich owned up to getting his own way with the Bad Company cover of 'Feel Like Making Love' (even though he is still not sure of the words): the crowd were of an age that they definitely did, so that helped. To finish the night, 'Not Your Enemy' had Rich chasing across the front of the stage to encourage the crowd to join in – they didnt need it.
It may have been two years in the making, but it was worth waiting for.