Words by Jonny Bakes. Photographs by Nikki Ryan.
It's a somewhat sunny afternoon in Birmingham, the home of metal, and it's time for an entire day of power metal glory at the Asylum for Power Metal Quest Fest. A quick look at the set times highlights an interesting point that the whole of the undercard for today have been given equal time slots, so we're in for some unexpectedly long sets from some of the bands today! The doors are open, and the stage is set, it's time to kick things off with some Napoleonic-themed metal…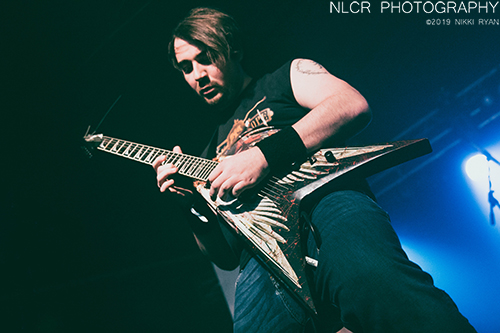 Forlorn Hope take to the stage with buckets of enthusiasm to unleash some tracks that any self-respecting Sharpe fan would climb over themselves to listen to. The guys take a little while to get used to being on the big stage at the Asylum, and even suggest some lawn darts would have been useful to make the most of all that space! But nonetheless, Forlorn Hope rip through their Napoleonic set (with a slight detour to the Zulu war) and prove to be a great warmup for what's to come.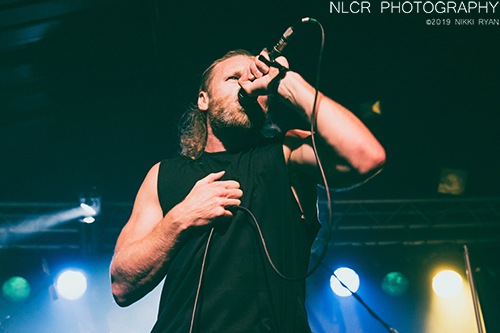 Next up, Primitai unleash some earth-shattering bass unto the crowd as they drank things up a notch with an explosive set that continues the momentum built by Forlorn Hope. The wails being bellowed by vocalist Guy Miller are pretty outstanding and completely what we were hoping for from this festival, with the added addition of some impressive choreographed guitar moves this adds up to another great set to start the day.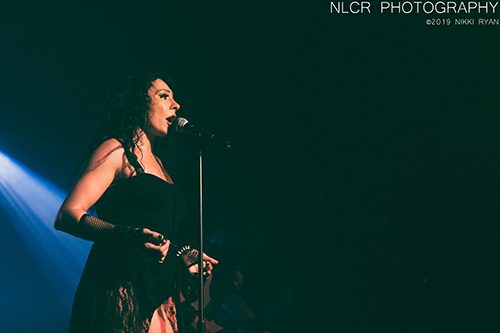 Fresh off of the back of an impressive Bloodstock performance, Control The Storm take to the stage, but without the significant pyrotechnic display that attracted attention at Catton Park. This makes little difference though as Firouzeh Razavi commands the stage for another impressive display that draws the crowds in from outside to fill this main room at the Asylum. The set is rippled with the fantastic vocal harmonies of Firouzeh and keyboard player Raedon Mac and culminates in the fan favourite 'Follow Me',  closing out what is essentially part one of those power metal madness with a massive reception.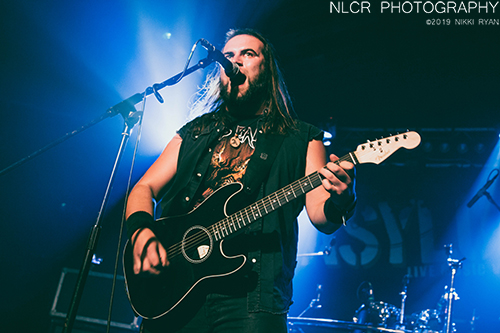 A very pleasing interlude comes in the form of Luke Appleton's acoustic set with the assistance of the fantastic Becky Baldwin on bass. For an acoustic set, this is possibly the heaviest acoustic set I've seen in a long time, with Luke belting out covers from his various projects and Becky's bass adding an extra depth to the music. Covers from Absolva and Iced Earth enter the set, with the latter's 'Melancholy' rousing the obligatory slow clap and wave of arms.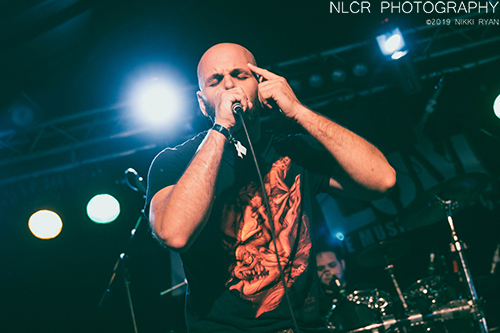 RuinThrone hit the stage to kick things back off and although they have all the elements there – guitar harmonies, falsetto vocals and real melodic emphasis, this band don't quite do enough to bring the crowd back to life. With many of the crowd retreating outside during the set, the room does stay pretty full with the constant trickle of latecomers into the room.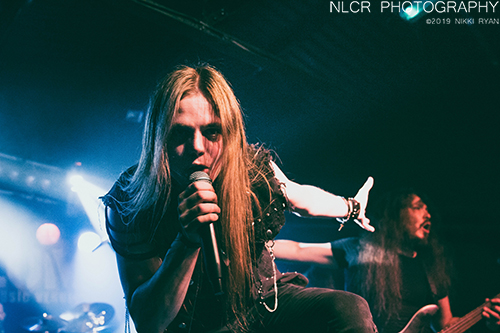 Fortunately, after a bombastic introduction, Memories Of Old absolutely thunder in to rouse this rabble of Brummies back into action with their incredibly upbeat brand of power metal. Considering that lineup has chopped and changed so much in the run up to this festival, the chemistry between these guys is phenomenal, particularly the bass player Erik Tekilla who stampedes his way across the stage like Genghis Khan across the Himalayas. No Tommy Johansson (Sabaton) on vocals for this show as he's otherwise indisposed, but their fresh-faced looking frontman absolutely rules this stage almost as well as Bruce Dickinson.
The set list starts with the two songs that have been previously released on social media, 'Land of Xia' and 'Zera's Shadow' before launching into a set of all new exclusive material just for this Brummie crowd. First of the new material is a power ballad called 'Some Day Soon' which results in many a swaying arm and phone torches (health and safety first! No more lighters these days!). A short EP is available for sale at the merch stand, but maybe we will see an album soon? I certainly hope so!!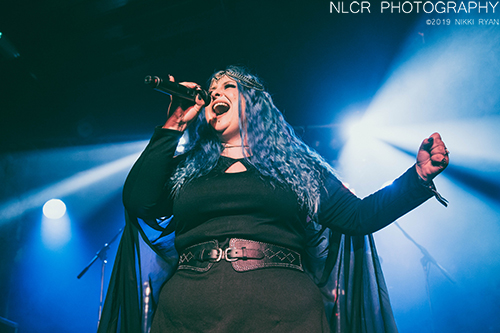 Next up are our penultimate act of the night, Dakesis, and the eagle eyed amongst you will notice that the band have been doubling up as organisers and crew for this whole event so I can only imagine how knackered they could be by now! But if they are, you absolutely would not notice as they bring so much energy to the stage with them. Having seen Dakesis develop from their early days practicing above a small pub in Birmingham, it's amazing to see just how far they have come to reach the form they have today. By the time the band hit crowd favourite 'The Great Insurrection', Gemma Lawler seems completely comfortable belting out notes that some merely wish they could hit.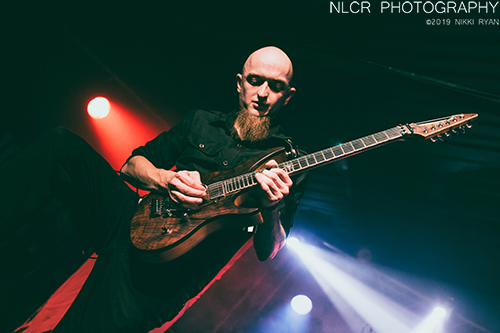 One question arises from this set though… How can do much sound come from a four-piece? The unique elements from each band member fit together perfectly tonight to create an impressive wall of sound. For such an impressive technical guitar player, there's no real showboating from Matt Jones, instead he's quite happy to just let his fingers do the talking. While Amie Chatterley adds to the mix with some equally intricate and seriously prominent bass lines and Adam Harris brings it home with blasting drum beats. A particularly exciting inclusion to the set is some new material with 'Overthrown' making possibly the first appearance outside of the recording studio with its epic Lord of the Rings sounding intro. Not only this, but the Dakesis set also includes a surprise announcement of the headliners for next year's event – the mighty Power Quest! I mean it's almost as if the festival is made for them after all…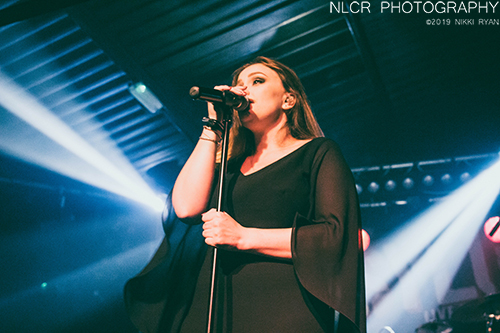 Closing out the event with an incredible performance are the Italian symphonic power metallers Ancient Bards. This is a band I've been trying to get to see for at least six years, but I must say that it was absolutely worth the wait as they do not disappoint! With an array of songs from across the Black Crystal Sword saga, the band absolutely bring to life their epic tales of the supreme dark wizard, Sendor, and the power struggles of Lastworld. The crowd are all enthralled by this performance and quite rightly so, as Sara Squadrani has a way of making this seem like a personal performance for each member of the crowd, it's almost as if some black magic is at work! I'm also very happy to report that her voice is just as fantastic as it is in the studio, and Sara makes it looks completely effortless as she cnails each note. As if that wasn't enough, we're even treated to some incredible vocal solos at opportune moments during the set!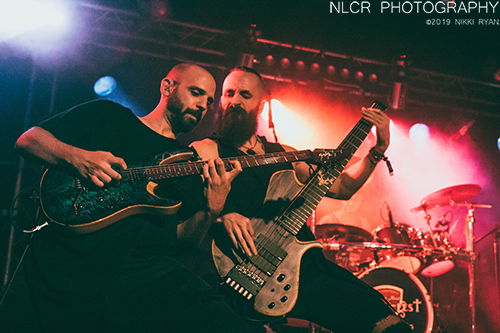 Let's not forget there's a whole band at work here, with each of them making strong contributions to this blistering set. Particularly impressive tonight is that strong rhythmic pairing of Martino Garattoni (who has recently stepped up to fill the vacant bass spot in Ne Obliviscaris) and Frederico Gatti (who also sits behind the kit for Wind Rose), they provide the absolute thumping backbone throughout the set and appear to be absolute tireless! Sneaking into the set is the song that started it all, and kicks off the saga as a whole, 'The Birth of Evil' which still sounds as great tonight as it did when I first stumbled across it years ago with the essence of Yngwie Malmsteen heavily baked into the music. However, Ancient Bards save a real rollercoaster of emotions for the end of the set that is bound to have left a lasting impression with the whole crowd tonight. First is the incredibly tragic ballad, 'In My Arms', which could draw the emotion out of even the most steadfast of people, and while the crowd are still enveloped in this emotion the band pounce with my personal favourite 'Through my Veins'. This epic portrayal of the battle to defeat Sendor as the power of the Black Crystal Sword envelopes him is the perfect way to end this set, it's fast and relentless and shows off the talent of this band fantastically.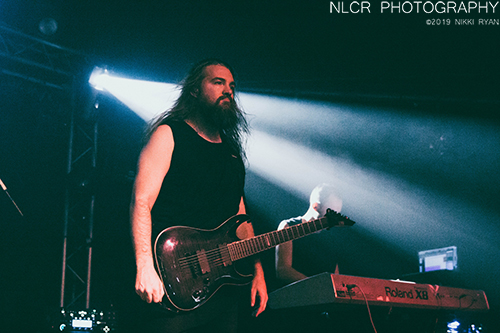 And that ends this brilliant all-day festival, as Sara and the band stick around to meet with fans. Their set has been nothing short of fantastic, and if that performance doesn't secure them a spot at something like Bloodstock, I would be very disappointed! They have shown that they have got everything out takes to make a big impact at a larger scale UK metal event for sure. There have been impressive performances and surprises all round today and I, for one, can't wait until the 2020 event.
PHOTO CREDIT: All photos © NLCR Photography. Copyright remains with the photographer.
All content © Über Rock. Not to be reproduced in part or in whole without the express written permission of Über Rock.