Photos by Dana Osgood
Los Angeles-based theatrical goths Raven Black spent much of the last two months on the road as the opening act on Static-X's 'Wisconsin Death Trip' 20th anniversary tour. Über Rock's Dana Osgood went along for the ride, capturing the band in all their OTT glory on three of the dates – The Observatory in Orange County, Catch One in LA itself and The House Of Blues in Las Vegas:
Raven Black have been confirmed as the opening act on the second North American leg of the tour, which kicks off in Austin, Texas, on Friday 8 November: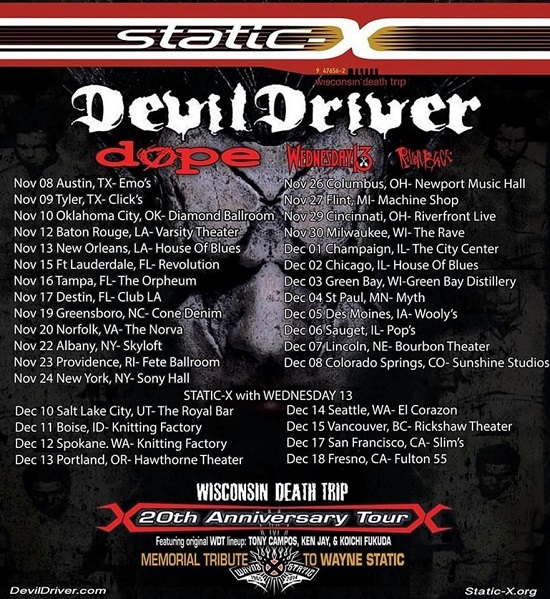 www.facebook.com/ravenblackband
PHOTO CREDIT: All photos (c) Dana Osgood/Cruella Photography/Über Rock. Not to be downloaded, reproduced or otherwise shared without the express written permission of the copyright holder.