Written by Jonni D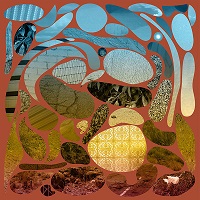 'Phoenix' is a particularly notable release in the narrative of Pedro The Lion.  While also being the first full-length since 2004's cult favourite, 'Achilles' Heel', it marks the end of David Bazan's pilgrimage as a solo act, returning to the project that first made his name in the late nineties, and won many hearts over with its signature emo-laden, lo-fi alternative rock – or slowcore, if you will.  Incidentally, this is the first Pedro release since David's publicly announced disenchantment with the faith that was shared by so many of his early listeners. 
And so, as a title 'Phoenix' seems to refer to more than just a simple rebirth of a musical vehicle for David; his sojourning years with his unflinchingly existential solo material have found him coming full circle in his songwriting style of old, albeit with a shift in ideology.  This is best represented with the song 'My Phoenix', containing some of his most politically charged lyrics to date; nakedly depicting a man at odds with prevailing policies in his home country and desperately trying to find some alignment between the beliefs of his family with that of his own diverging worldview.  Despite these moments of disparity, he can still claim that, "Somehow I'm still in love with my Phoenix."  'All Seeing Eye' and the closing track, 'Leaving The Valley' delve further into this notion of perpetual redefinition – that David is still not yet a man completely formed, with the latter questioning, "How do you stop a rolling stone?  How many canyons will you run before you're finally home, finally done running?"
However, David hasn't lost his knack for mining philosophical nuggets from the seemingly banal.  Be it the recounting of Christmas '81 in 'Yellow Bike', or the snapshot of a young boy squandering his pocket money in 'Circle K', these instances harken back to Pedro's early lyrical method of allowing the mundanity of existence to voice an unseen deeper truth.  And yet, there are moments of levity to be found: our expectations are toyed with somewhat by the soulful, 'Black Canyon', with its subversion of a seemingly tragic altercation with a man and an 18-wheeler becoming much more darkly comedic as the song carries on.
'Phoenix' is probably the most accessible release thus far from Pedro The Lion, at least from a sonic perspective.  The full, but not oversaturated production of tracks like the rollicking 'My Phoenix' or the indie-rock bounce of 'Clean Up' help bedrock the more uptempo numbers, while the leisurely pace of 'Model Homes' and 'Piano Bench' provide a more sedate canvas for David's patiently delivered prose.  Therefore, from both a lyrical and musical perspective, 'Phoenix' is an album that wrestles in the tension between recapitulation and rebirth – asking some truly profound questions about existence, almost unintentionally, by focusing on the simplicity of individual moments of life.
'Phoenix' is out now. You can get your copy HERE.
www.facebook.com/pedrothelion/
All content © Über Rock.  Not to be reproduced in part or in whole without the express written permission of Über Rock.