By DJ Astrocreep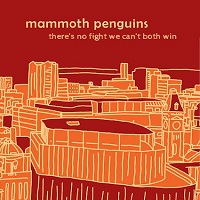 As a third release, this isn't a bad effort at all, though it marks a slight deviation in musical intention, with this album sounding a lot more orientated towards Indie than their early pop-punk fare. While last release, 'John Doe', was a concept album, they revert to their previous form in the topics they are tackling, those being more relatable subjects and things that your average person would likely be experiencing in day to day life.
Musically, there is more of a feel towards punk and ska at times, perfectly encapsulated in the second and third tracks, 'Dick Move' and 'There Is So Much More', respectively, as the former is a two-minute punk orientated track, with Emma's clean vocal style sitting oddly well alongside the music. The songs come across as very honest and introspective, which is a credit to them in a part of the industry that often does not come across as such, whilst the melody-heavy vocals work well in general. The band are all talented at their particular parts, though it does feel that when bassist Mark takes more centre stage that the songs have a bit more energy to them which comes across a deal better.
In terms of standout songs, 'Dick Move' is probably the best example of a more up-tempo, likeable track that is closer to a more punk energy and enjoyable than some of the other tracks, with it being unsurprisingly used as one of the songs for promoting the album. Album closer 'You Just Carry On' sits in a similar vein and the band come across so much better in this more up-tempo style than in the almost constant slower tracks that pervade the majority of the album.
In terms of gripes, there is a sense of the tracks being formulaic at times and while this can sometimes be put down simply to the band having formed this particular sound, there are times that it comes across a touch too generic for my personal taste. While the subjects tackled are more what I would expect from a straight-up pop-punk act, the deviance into what is, at times, a bit twee stretches my personal comfort zone with the genre, even billed now as indie pop as they are.
Overall, it's not a bad album, but not one that will be troubling my end of year lists. The slowness of the majority of the tracks made listening to it much more of a chore than it probably should have been, with the more up-tempo tracks being actually enjoyable – maybe something they should bear in mind for future releases. The two standout tracks feel fuller and more involved and despite the honesty mentioned earlier, it almost feels like they are almost too honest and introspective for most of this release, as the slowness of tempo does them a disservice.
'There's No Fight We Can't Both Win' is out now. You can get your copy HERE.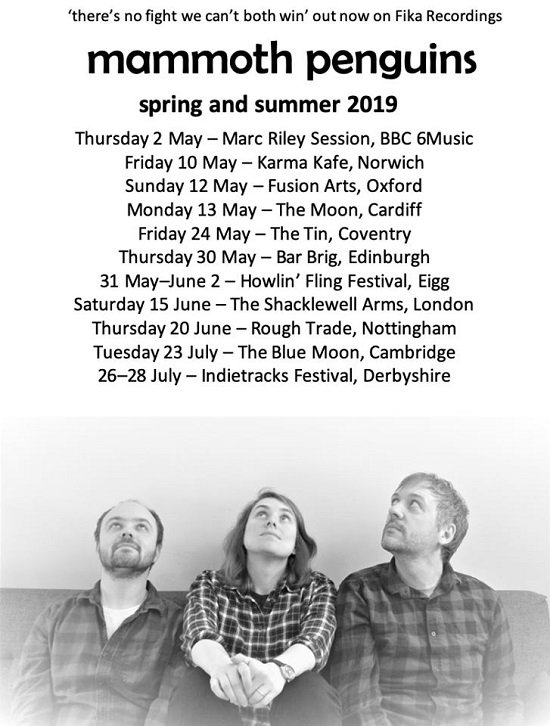 www.facebook.com/MammothPenguins
All content © Über Rock. Not to be reproduced in part or in whole without the express written permission of Über Rock.