By Monk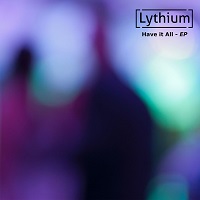 This rising young quartet from Preston must have caught me on a good day. I say this because they committed one of THE cardinal sins when it comes to submitting your CD for review to this or any other website… although it came nicely packaged, in a handmade brown paper envelope and was accompanied by a colourful badge with the slogan "you could have it all", as well as a couple of stickers, that was all they wrote – or, rather, didn't, as there was no press release or any form of useful information included… nada, diddly-squat, sweet FA to tell us anything about the band or the EP (apart from the song titles). Now, normally such a basic error leads to the offending submission going straight in the appropriate recycling bin…
But, as I said, they must have caught me in a good mood (maybe it was one of those mornings where we came down to find the cat hadn't shit all over the living room floor!), as a pert little message was fired off to their Facebook page – and, lo and behold, a few days later, all the relevant background info arrived in ÜRHQ's inbox, revealing that (as mentioned at the top of the page) there are five of them, they hail from Preston and this is their third EP in as many years… oh, and they actually changed their name last year! But, I hear you scream, was it worth all the hassle of doing something we don't normally do and turning detective to track down all that background gen?
Well the answer, to be honest, is both "yes" and "no".  'Have It All' is a decent, solid offering but doesn't really possess that "wow" factor to make it stand out from the plethora of submissions we receive on a daily basis, never mind make the judges on a certain TV "talent" show sit up and take notice. And part of its problem is that its creators don't really follow a clear, distinct musical path, meshing together different styles between the different songs, and even within the context of the individual tracks themselves: now, I've nothing against bands integrating different sounds and styles, in fact I'm all for it, as when it is done well it can exciting and enervating… but, when it is done badly, or the band in question don't quite pull off the integrations, then it can fall flat on its face. And, I'm afraid to say that Lythium come quite close to achieving the latter feat.
The opening, title track ploughs a furrow somewhere between doom, stoner and alt-rock and does help to start proceedings off on a strong note, not least in part due to the strength of the lead vocals. However, it's somewhat downhill from there: 'Dust' adopts a sub-prog hue while 'Get It Out' can't make up its mind whether it wants to be grunge, sub-thrash or new wave post-punk, resulting in the sort of noise you would expect from a B division pub band. 'Holy Water' does go some way towards restoring the previous balance, with its beautiful bass line and sense of atmospherics delivered with a strong nod to the gothic noir movement, before closer 'Curse' provides the first hint of a natural flow of one song to the next, echoing the heavy Cure-esque vibe of its predecessor.
So, 'Have It All' is the sign of a band trying to do just that. Musically, the performances are solid, but stylistically it just lacks that all-important clarity of purpose, trying as it does to be all things to all listeners. A wee bit of focus is definitely required if these youngsters don't want to be forever confined to the lower sections of pub gig running orders.
'Have It All' is out now. You can get your copy HERE.
https://www.facebook.com/LythiumUK/
All content © Über Rock. Not to be reproduced in part or in whole without the express written permission of Über Rock.