By Hannah Reid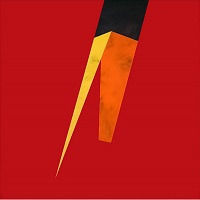 A Swayze & The Ghosts are set to release their debut album later on this year via Ivy League Records. Talking about the record, frontman Swayze said, that "it really shits me off when bands have this pedestal and they have the ability to influence so much around them and they waste it by singing about stupid shit".
I wasn't too sure what I was expecting when I started listening to the band, having not heard of them before, but I was pleasantly surprised by the sound. We open with 'It's Not Alright', which just sets the tone for the album. It's a fun song which you can't help but bob your head along to. 'Suddenly' is the next song, and I feel like this one got me a little bit more hooked on their sound compared to the first. It just had a bit more of an interesting riff going on that I found myself as I was typing and listening just tapping my feet along to.
'Connect to Consume' (which was recently added to the new 'Tony Hawk's Pro Skater' soundtrack) takes aim at the target of social media, pointing out the various flaws in how we portray ourselves online through all the different sites, but we never really connect with other people on a level we might have before. It's definitely an unforgettable chorus that does have you bobbing your head along, and the tune will definitely stay with you. From here you can really see this DIY punk music coming out that really works for the band, and they manage to pull it off while sounding fun.
'Marigold' is another song which takes aim at mob rule and herd mentality. It's punchy and has quite a fast, upbeat melody to go along with the lyrics. 'Paid Salvation' definitely lived up to my hopes as the title track. It's a good punk song with hard beats behind it which build up throughout the song and give a good break down in the middle. It's the kind of song that's very in your face and you feel ready to dance and jump along to.
'Mess of Me' starts off a whole lot softer than the other songs on the album with a totally different kind of vibe than was previously given off. In a press statement about the song Swayze said the song was about "the type of negative traits you learn as a child voyeur your surroundings", and I think that's what made it quite a fun one to listen to. Next up is 'Rich', which again was another song that started off differently and not as I expected. I think this was one of my favourites on the album as it just sounds fun and something I could happily dance to while listening to it.
'Beaches' is a political song which is definitely topical at this time, and has quite a rhythmic melody, which at some points comes across as almost melancholic before picking right back up and getting back into the slightly faster upbeat tunes we know from the band.
When talking about the latest release, 'Cancer', frontman Swayze says, 'I love this track's elements of early house music in its Oberheim DMX drum machine, repetitive bass-line and guitar silence in sections.' The track itself has a slightly unhinged feel to the whole thing, but I think it works in the bands favour as it keeps you on your toes listening to it. The starting melody again is something you wouldn't quite expect after coming this far into the album, but it was new and had a little bit of an old school punk feel to it. This was another one of my favourites from the album.
The final track on the album is called 'Evil Eyes' which is another fun track which I think sums the album up well and brings it together nicely. The lyrics and beat they go along with is fun and you just can't help but smile along to it as you go. It's upbeat and really does just summarize what the band wanted to say with the album and how they managed to get their message across.
The album as a whole did take me a few listens to get into and get going with how they sounded. It's not the normal kind of music I would listen to, but I did find myself enjoying where it was going and the messages behind each of the songs. He did stick to what he said when he wanted to not sing about 'stupid shit' and get his messages across, as it seems like everybody and everything in the songs gets a good lashing.
I really enjoyed the melodies the band were doing and how they just didn't give me something I'd heard before. It was new, raw and quite refreshing to hear.
'Paid Salvation' will be released on 18 September. You can get your copy HERE.
www.facebook.com/A.SwayzeandtheGhosts
All content © Über Rock. Not to be reproduced in part or in whole without the express written permission of Über Rock.