By DJ Astrocreep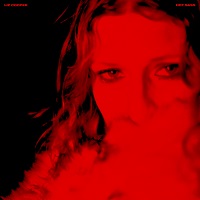 When you read through the PR blurb you're sent, seeing an artist described as a mix between Courtney Love and Lou Reed is always quite likely to grab your attention – it doesn't sound like one of the first combinations that would even spring to my own mind, for sure. Then I followed the train of thought of how that would even sound – good job Mr PR man, you've hooked me. Given their quite differing musical approaches, as well as eras, I simply HAD to have a run at it and see quite how the mix would work.
It has to be said, it was a pretty spot-on analysis. There is an almost dystopian psychedelic feel to the majority of the tracks, a retro approach that often sounds like it's slightly out of harmony in a way that jars you just enough to keep grabbing your attention without overly pushing the line to the point of genuinely bothering you. Lyrically, it feels very personal and honest, with plenty of life experiences clearly being recounted and maybe explains that slightly wavering edge to the psych sound as hindsight can sometimes dull the edge of what was a positive memory.
The two tracks on either side of this paragraph are probably the best representation of the two sides to Liz's sound on this release that could have been picked, with the title track being an angry, insistent retro garage punk number that will almost undoubtedly earworm you, while album opener 'Slice of Life' is the perfect example of that almost slightly discordant psychedelia mentioned above. While the two styles may sit at a bit of a juxtaposition, it has to be said that Liz does an excellent job of making sure neither feels out of place among the other tracks, though the majority of the album does err more towards the sound of the second.
There are some rather gorgeous soundscapes among the excellently produced and layered sound, with nothing feeling overdone. 'Heart Shaped Candy' is another prime example of this as we have a mainly bass-driven sound, albeit with a quite languid, relaxed bassline that gives just enough impetus to carry the song forward without becoming overpowering around Liz's voice. I could actually keep going through and almost do a track by track and quite easily describe how all the bits latch in together but I feel that would be fairly disingenuous of me – in reality, this is an extremely well written and realised release, with each track more than earning its place on the record. A very strong release to go forth with under her own name, away from the relative safety of her band work, Liz Cooper can be very proud to have brought this into the public eye.
'Hot Sass' is out now. You can get your copy HERE.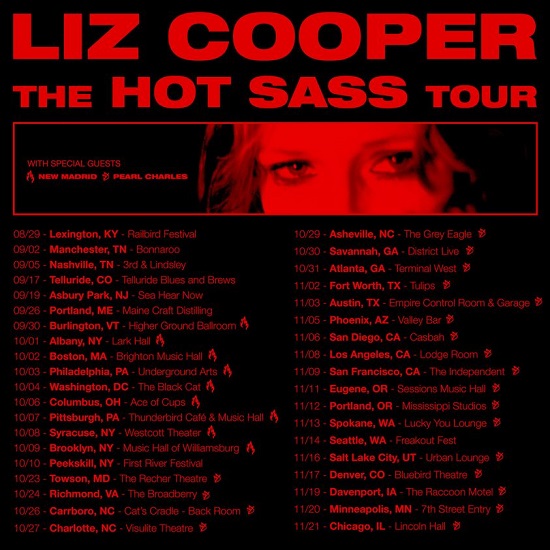 www.facebook.com/lizcooperofficial
All content © Über Rock. Not to be reproduced in part or in whole without the express written permission of Über Rock.