By Jase Walker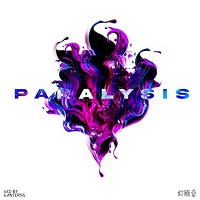 Birmingham-based rockers, Led By Lanterns are set to drop their debut album, 'Paralysis' which to my great delight has landed in my lap to review prior to its release this month. Described as fusing heavy riffs with boyband vocals, something that fits a lot of bands I've found myself listening to heavily over the past couple of years, I'm looking forward to getting my ears around this on a cold January morning.
The ÜK seems to be producing a lot of these sorts of acts recently and I am by no means upset by that, I've always had a bit of an ear for a catchy melody mixed in with riffs that give me the energy to bounce around in a pit while screaming my lungs out.
So far Led By Lanterns has followed a trend of some others where they've steadily released singles that eventually build into a full album with some extra songs on it that becomes the full, proper release which in an age of streaming services and a listener thirst for having a steady stream (No pun intended) of new music to get their teeth into, makes a lot of sense.
Each track on this album follows through with their emphasis on solid riff writing and massive choruses, taking on influences from a myriad of sources, with 'Six Feet Down' sounding like it's taking some notes from Enter Shikari's more glitch-pop tracks with its overarching use of start-stop effects and strong synth backing.
Even right from the get-go with 'Alive', the poppy riffs mixed with catchy vocal lines and a bouncy chorus that sets the tone for the whole album, it's hard not to be enamoured with it right from the start.
Each track on the album centres around the three-to-four-minute mark, not feeling overly long and ideal for radio play but would indicate a live set where they could just was well spend a bit of time talking to the audience as well as extending some sections for singalongs, which is always a good sign!
'Criminal' is a huge stand out track for me early on in the album also, something about the harmonised singing on the chorus really catches my ear, it's a huge break from the verse which leans itself more towards a quieter pop break carried by its snapping fingers effect.
The pacing of the album is on point as it's easy to find yourself close to the end of the album before realising it with a triple threat of bangers on the way out with 'Satellite' followed by 'Fever' and finally 'Good Enough'. It tops of a really solid debut album effort that'll no doubt be a high bar for them to aspire to with any future releases and I'm looking forward to seeing where they go with this.
This sort of music is an emerging scene within the ÜK and while it's still relatively small when compared to the current popular metalcore culture, Led By Lanterns are a welcome addition to it – no doubt they'll be making appearances at Slam Dunk and 2000 Trees before long – they'd fit in like a glove.
'Paralysis' is released on 28 January. You can get your copy HERE.
Led By Lanterns head out on a seven-date tour at the end of this month: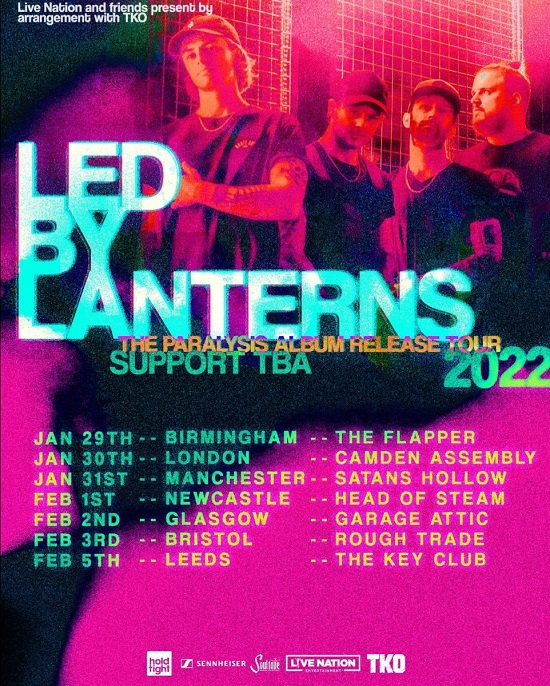 All content © Über Rock. Not to be reproduced in part or in whole without the express written permission of Über Rock.