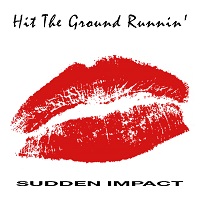 I just picked this from a list of albums to review on the Über Rock team page as a result of it being AOR.  I have a penchant for AOR especially stuff like Toto and Journey among many others.  
Never having heard of them, I wondered how much they had previously released I searched around to find this Philadelphia-based band only released the one album, waaay back in 1989 and only then on a limited run from a Canadian label – so that would be why.  The publicity blurb reckons that original copies go for up to a thousand quid!  This is again released on a limited run of 500 copies, so it may add to the desire for someone looking for a potential investment opportunity.  However, is it worth the cost was my question. Well, as an eight track CD with two bonus tracks and another eight tracks on the second of the double CD mix makes it certainly value for money.
It is obviously an album of the era. The vocals are very similar to Kevin Cronin of REO Speedwagon in that high pitched original tonal style.  Much of the music also has a bit of Christopher Cross 'Ride Like  The Wind' sound, especially the first track.  Liking both of these, there was a fair chance I was going to like the rest of it.  It is exceptionally well produced, with all the instrumentation being given its room in the mix, the vocals are clear, and the backing vocals support the lead well.
There are no bad tracks on the album even though the lyrics are a bit twee!
'Don't You Look' also reminds me of the early 80s Yes stuff, with the vocals having that Trevor Rabin from the '90125' 'Owner Of A Lonely Heart' sound; this is probably my favourite on the album. 'Who's Walking You Home?' takes this feel further and is another very good track.
The penultimate track, 'While It Lasted' is the most REO Speedwagon sounding on the album, but not in a bad way; its more of an homage to 'Hi Infidelity'.
A great album from a previously unknown Philadelphia band. If you like AOR then its worth the couple of quid for the re-release, but maybe not the grand the original is allegedly going for though!
'Sudden Impact' is out now. You can get your copy HERE.
All content © Über Rock. Not to be reproduced in part or in whole without the express written permission of Über Rock.