By Mistress Of The Moonlight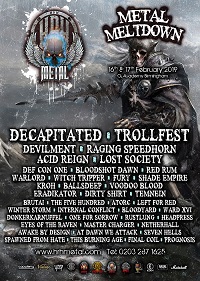 I took myself off to Birmingham for the Sunday of HRH Metal, where metalheads from across Europe and beyond had congregated for this marvellous event. With the line-up looking solid with a vast array of bands, I donned my denim cut off and set off to explore this festival. Despite visiting many other HRH events across the UK, this was my first time at HRH Metal, and I can gladly say I was not disappointed in my findings.
Entering the building you find yourself with the small stage and main stage on the ground floor along with merch stands, bars and food outlets. The medium stage is on the next floor up.
Kicking off the event was the skull crushing Seven Hells from Leicester. Delivering powerful riffs and pounding rhythms enough to make your ears bleed. This infamous group bring a whole delectable variety of delicacies enough to get your musical taste buds flowing. Since the release of their EP 'Prologue' in 2018 these guys are currently writing brand new material for their debut album! These guys are a band to look out for, totally smashing the stage at HRH Metal with the crowds lapping up front man Marc Crosses energetic vocals.
Read our interview with Seven Hells HERE.
Next up are Master Charger, a doom filled metal band from the centre of Nottinghamshire. With sludgy tones and groove laden songs these guys bring a totally unique sound to the table. If you like your music loud and moody, they set the scene for those with the blackest of hearts especially with dominant tones and smouldering licks this band is not one to be reckoned with.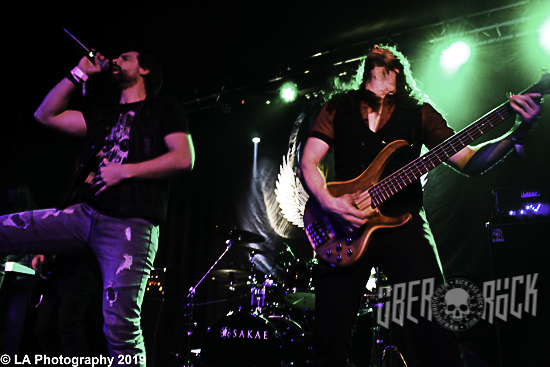 Awake By Design follow on, a melodic metal band from the Midlands. With ambitious husky vocals mixed with gritty melodies layered with bursts of atmospheric harmonies, this band brings an inspiring performance which captures your attention from the get-go. They take your melodic senses on one hell of a ride through their musical catalogue navigating your senses through their impressive set. Instant winners for me, really enjoyed watching these guys!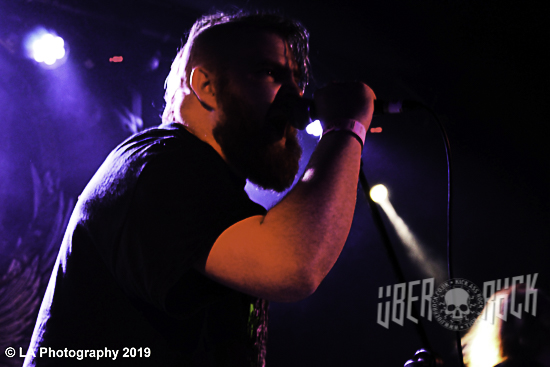 Rustlung are next to hit the stage at HRH Metal. A stoner metal band from the Midlands who pack an almighty punch. With aggressive tones, heavy bass and dense guitar this band certainly has a heavier edge than the rest of the bands I have seen so far as they are profoundly heavier and more hardcore.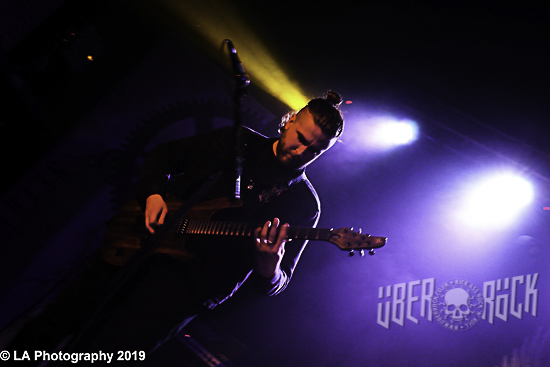 Netherhall show us what they are all about next, a band I have been eager to catch. This Birmingham-based band played a week earlier in Birmingham at the Black Sabbath Ceremony, and after hearing lots of good things about them their set was one that did not disappoint. Their songs composed with raw vocals, eerie chords, outstanding groove licked bass mixed with lighting drum beats and deep percussion. This band demonstrates an incredibly wide range and combination of skills which will push them far.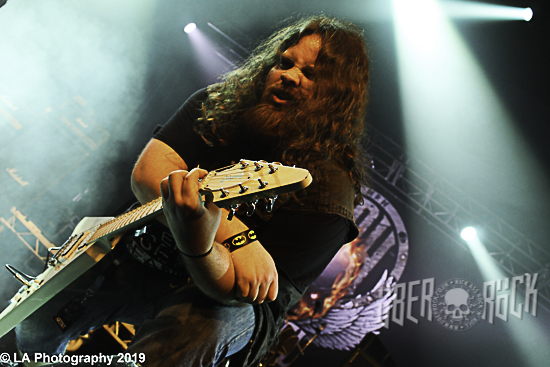 I then run over to the main stage to catch Fury, having seen these guys a few times before I always look forward to their set. Their music along with their terrific stage performance really encapsulates you and takes you to another dimension. With powerful vocals from frontman Julian and his powerhouse of masterful musicians backing him this band delivers all kinds of greatness. You are always guaranteed a fun and energetic experience from these guys, one that won't be forgotten about, these are a band you will tell friends about and they will tell their friends. Their set includes guest spots from Gemma Lawler and Matt Jones of Dakesis and pirate outfits – what more could you want from a band?! This prog power metal band delivers on all levels from pitch perfect vocals, deep gruelling bass, dynamic guitar solos, a flurry of harmonies and so much more… You'd have to go and see these guys live to see just how epic they are!
Back over to the small stage next for The Five Hundred. This Nottingham-based group blow the roof off the small stage wreaking havock with their intense performance with heavy thunderous bass mixed with obliterating solos and fretboard wankery. This band certainly knows how to wake you up and blast any hangover away you may have.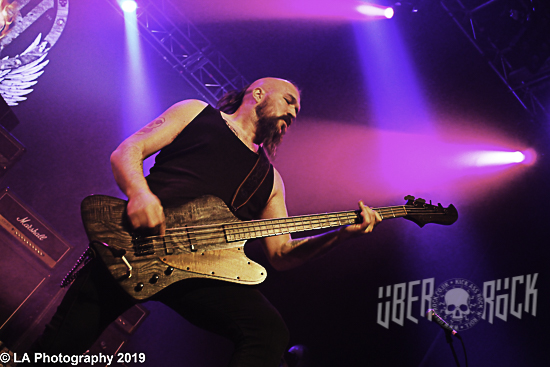 Running back to main stage for Witch Tripper, these guys deliver potent riffs, expansive harmonies and vocals which soar. Their adrenaline-filled set draws you in as they bound about on stage, their stealth and agility is ten to none. Songs like 'Chills To The Bone' really get the crowd energized, and the atmosphere in the venue is electric as these guys play.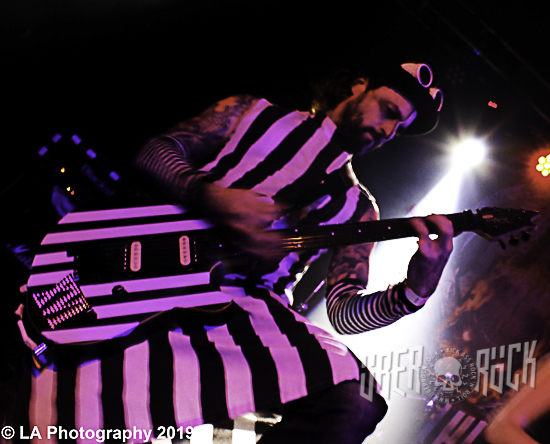 Back to the small stage for Ward XVI. For anyone who is a fan of crazies from the asylum then this band is straight up your street. Donning their asylum attire, these Preston-based misfits look like they should be committed for heinous crimes, when in actual fact their stage performance packs out the room and gathers everyone together for the biggest circle pit of the day. Their energetic theatrical live show present hard-hitting riffs, insane vocals and ferocious dynamics. From chainsaws to butchers' cleavers, this act has everything.
Read our interview with Ward XVI HERE.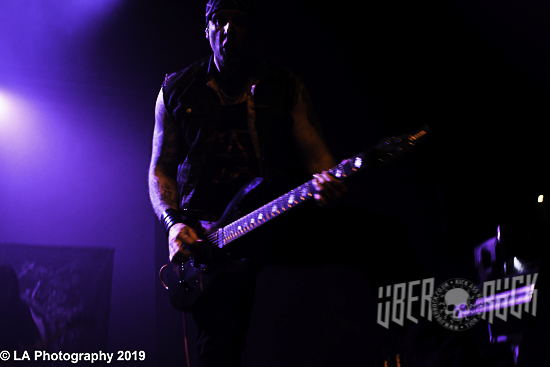 Switching back to main stage for Devilment, with a 30-minute delay during which the crowd were getting restless, we finally see Danni Filth hit the stage with his band. With crunchy guitars and screeching vocals, the band harvest the crowd's reaction to their overly dramatic sound which didn't quench this reviewer's thirst.
So, cutting that set short, I head over to the small stage to catch King Creature. Seeing these guys back in 2017 at Hammerfest I was eager to catch back up with them. Their set full of bounce with punchy choruses, which echoed across the crowds electrifying the room. Dave shows vocal versatility, songs well-polished with melodies and harmonies which are balanced out well and don't over saturate their set,with rocking riffs these are a band not to miss.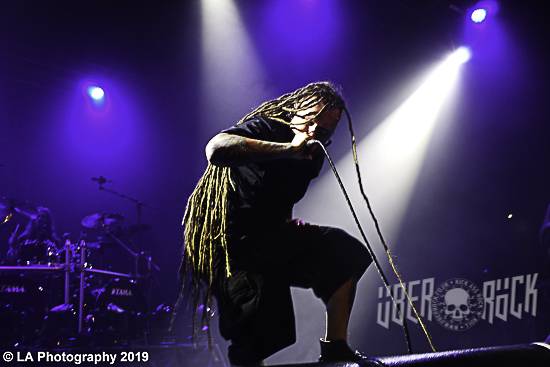 For the last band of the day, we head back over to the main stage for death metal band Decapitated. With Rafal Piotrowski's angry, guttural vocals and the speed of thrash guitar playing, with hard in your face riffs, Decapitated's sound is brutal and deathly. With songs such as 'One Eyed Nation' and 'Kill The Cult', this band shows the crowds what they have to offer, and the crowds lap up every morsel. This band is definitely one of Poland's best metal exports to date.
Although HRH Metal has left me broken with the post-festival blues, its left me for wanting more I cannot wait to do it all again next year (although you have to go for both days in 2020 – Monk). Thank you to the HRH team for their hospitality.
PHOTO CREDIT: All photos © Mistress Of The Moonlight/Über Rock. You can view our full gallery of photographs HERE.
All content © Über Rock. Not to be reproduced in part or in whole without the express written permission of Über Rock.