By DJ Astrocreep
A local gig for once sees me move from the weekend's Doom vs Stoner festival into somewhat 80s territory, with new wave/synth pop pioneer Gary Numan a couple of nights in to his (R)evolution tour. An hour 40 minutes of sheer alternative electronica goodness to come, it's almost always a good night at his shows.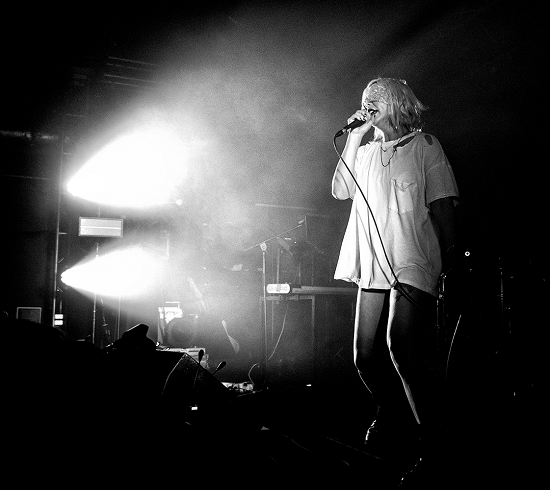 Heavy rain isn't off putting for a capacity audience, as our single support act in the form of LA electronica act Kanga – maybe better currently known for her film score work – who comes on to a respectable crowd. She is certainly an apt support act, with her soft, smooth vocals a good accompaniment for what are clearly well written songs, though there is no audience interaction, nor a great deal of interest from a number of the crowd, as plenty can be seen talking through her set. While not my personal thing in itself, I'm quick to recognise the songs are not just run of the mill, but certainly good enough and of the right feel to be a good support act for the evening. A well performed, energetic support slot that was only missing some level of acknowledgement of the audience.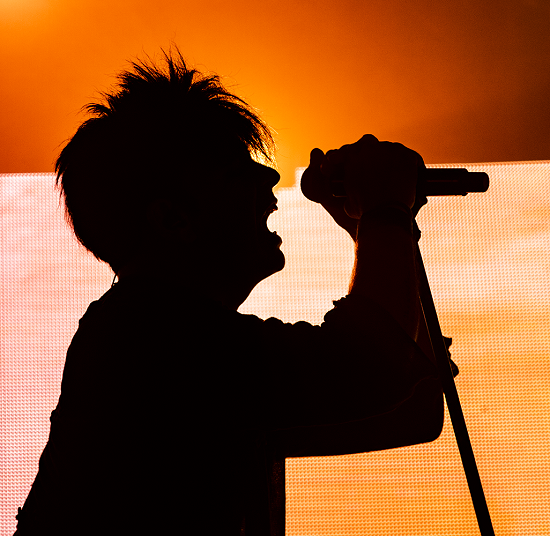 This is never a problem with the enigmatic Mr Numan, however, who takes to the stage with a capacity crowd hailing his arrival. The rain outside adds to the humidity as everyone warms up and starts to dry, making the room feel almost like one of the smaller sweatbox venues with the heat and sheer dripping sweat of the audience around me. Gary is clearly both up for the gig and enjoying it himself, dancing away between vocal parts, a staunch juxtaposition to his serious and still presence while he sings. It's sometimes easy to forget just how much of a back catalogue Gary has, with 21 studio albums across 41 years, with extras to boot and his attention to detail with the light show and video wall is evident quickly and always transforms his performances into a full audio/visual experience, rather than being just about the music and fairly focused on that, a good example of why after all this time he still sells his gigs out on pretty much, if not every night.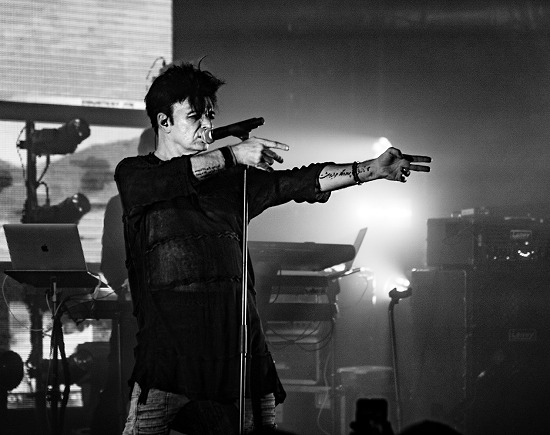 Some songs are always going to get pkayed in a set by Gary.  Coming on to 'My Name Is Ruin', we get a mix of his eras from the off, with Tubeway Army era tracks mixed early into the set with his own solo 80s through his industrial era efforts into his most recent, with plenty of singing along to the better known tracks a staple of any crowd at one of his gigs. 'Down At The Park is fairly early in the set, too, bringing a real old school feel to the set, while 'Cars' is only a couple of songs behind, with the energy from the crowd picking up further still during this. A main set closer of 'Are Friends Electric?' and encore closer of 'Jo The Waiter' are both welcome finishes to their respective parts. A great set with a good mix of eras, meaning there's been something for everyone. But now, it must be time to leave. You see, it means everything to him.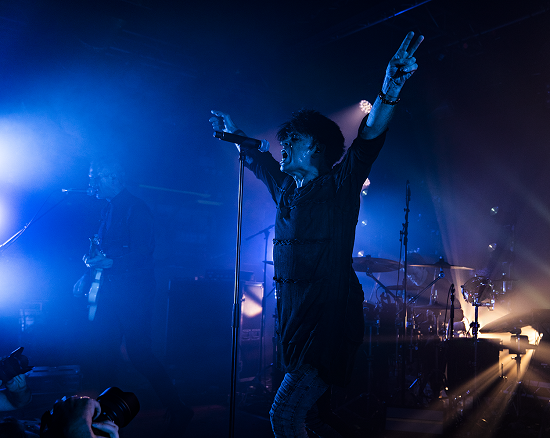 The tour continues at the Tramshed in Cardiff tonight (Thursday 3 October) and concludes with two nights at the Roundhouse in London on 24/25 October.
PHOTO CREDIT: All photos © Dan Dares Photography. Copyright remains with the photographer.
All content © Über Rock. Not to be reproduced in part or in whole without the express written permission of Über Rock.