By DJ Monk
Über Rock will turn our home city of Belfast into Helfast at the end of next May, when we stage a massive two-day fest featuring the best in Northern Ireland's hard rock and heavy metal.
Helfast 2020 will see a total of 21 bands taking over one of the city's hottest new live music venues, The Berliner, over the weekend of Friday 22 and Saturday 23 May. Seven bands will perform on the Friday, and a further 14 on the Saturday.
"We last staged Helfast back in 2013, and people have been begging us ever since to do it again, so we thought, why not – but let's make it bigger, better and even more badass than before," explained ÜR boss man Monk.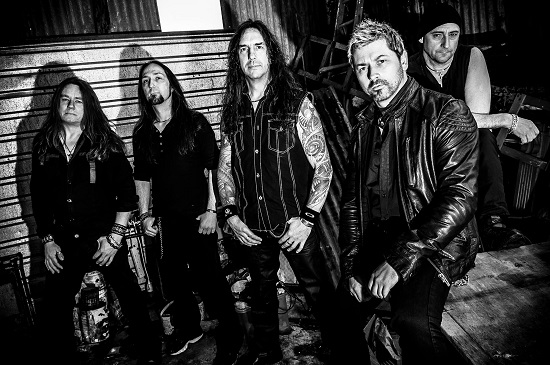 We have already locked in our two headlining acts. The Irontown Diehards will top the bill on the Friday (22 May), while Stormzone will close out proceedings on the Saturday (23 May). Two other top acts confirmed are death groovers Cursed Sun and power metallers Conjuring Fate, who will fill the special guest slots on the Friday and Saturday respectively. The first announcement is rounded out by hard rockers Safire, heavy pop aficionados THVS and stoner newcomers Gravity Well.
"We want Helfast to reflect the broadest possible spectrum of the local rock and metal scene," added the real power behind ÜR, The Dark Queen. "So, we have put together a bill that covers everything from death metal to blues rock, via doom and power metal to horrorpunk."
With all 21 acts already confirmed, further announcements will be made between now and the middle of December.
Tickets for the two-day event will cost £10 for the Friday and £20 for the Saturday, with weekend tickets also being available for £25 for both days. A special, very limited number of early bird tickets, costing just £20 for the weekend – that's less than £1 per band – have been released today (Friday 1 November), and are available from WeGotTickets.
Further information, and updates, can be found on Helfast's official Facebook page – and, of course, right here on the website that excites the parts the trolls can only dream of tickling!