It was another night of glorious rock and roll as hard rockers Badflower played a sold-out show at The Underground, Charlotte on the 'This Is How The World Ends' tour.   Led by singer and guitarist Josh Katz, Badflower has become a force to be reckoned with in the rock world as their 2019 debut album 'OK, I'm Sick' solidly put them on the map. The band has played everything from intimate clubs to the biggest festivals in the world and to see them perform is something truly special. This was definitely a show that everyone was looking forward to and we would not be disappointed.
Kicking things off was the alt-rock vibes of Canadian band Brkn Love. I was unfamiliar with them but was quickly won over with their solid musicianship and excellent songs. Frontman Justin Benlolo has a commanding presence on stage as he led the band through a short but sweet set. Guitarist Kyle Duke was on fire while drummer Russel Holzman drove the pace.  The real standout for me was bass guitarist Nick Katz who was an amazing showman, slinging his bass and posing for the fans every chance he got. Brkn Love is definitely a band on the move and one to put on your radar if they happen to be playing near you.
Next up was an act that I had seen many times but never fails to amaze me. The noise rock duo of guitarist and vocalist Josh Scogin and drummer Michael McClellan, collectively known as '68. This is a band that really has to be seen to be appreciated because what you never know what they will do next. McClellan's drum kit is set up sideways, so everyone has a side view of what is going on while Josh's microphone is opposite so that the duo face each other at certain times during their set.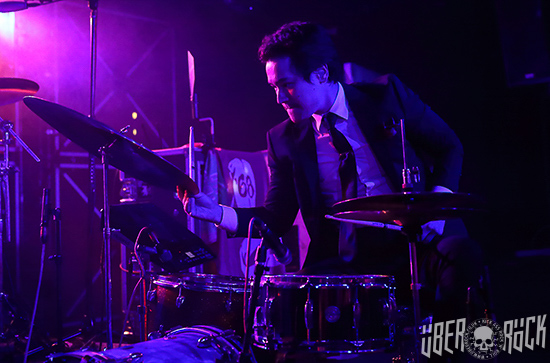 Dressed in suits and ties, the duo has an eclectic look and most assuredly an eclectic sound.  Scogin flips his guitar over his head, slides down on one knee holding his microphone and never misses a beat while McClellan poses with his drumsticks and grabs his cymbal to abruptly stop the sound. Songs like 'Bad Bite' and 'The Knife, The Knife, The Knife' are both standouts live. If '68 is on the bill anywhere near you, do not miss these guys.  It is a sonic and visual experience of the highest order, and you won't want to miss it.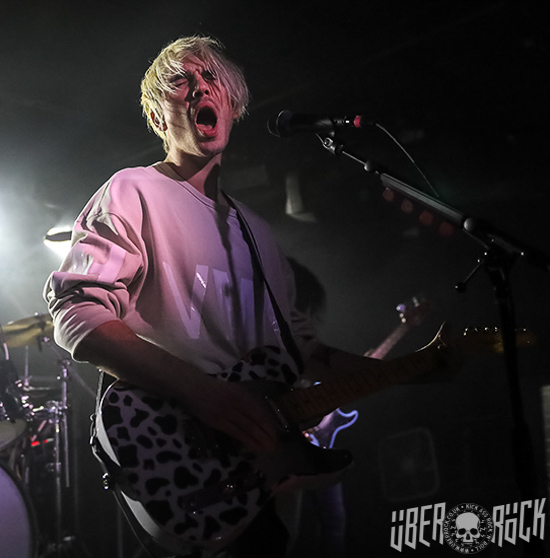 After all the excitement brought by '68, the crowd was more than pumped up to welcome back Badflower to Charlotte. It had been a few years since they last played the Queen City and it was finally time.  As the lights dimmed and the band took the stage, the venue erupted as the sounds of 'White Noise' began to reverberate across the room. Badflower is another band that I highly recommend checking out live because that is certainly where they shine. Lead vocalist and guitarist Josh Katz is a captivating frontman. Your eyes are immediately drawn to him and you can feel the emotion ooze from him as he sings.  Drummer Anthony Sonetti  was a master behind the kit while guitarist Joey Morrow quietly lit things up with sizzling leads all night. Bass guitarist Alex Espiritu is another great performer, interacting with the audience and jumping around the stage in wild abandon.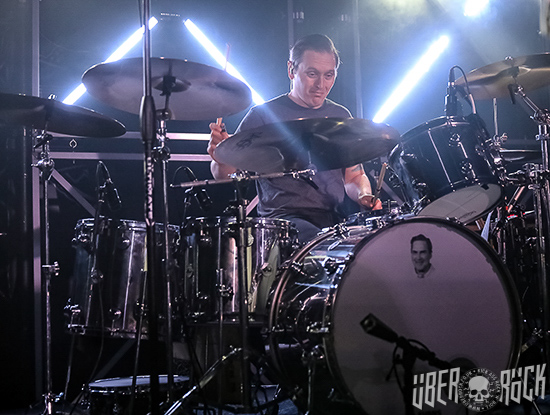 At the rear of the stage, a massive light display was set up, lighting up the band members with varied beams of light all throughout the set. But, for me it is the emotional connection that drives this band. They are one with the music, feeling each and every note and the feeling is reciprocated by the crowd.  It was the passion and intensity of 'Ghost' that was a highlight of the night. A song that Katz penned during a major depression as he harbored thoughts of self-harm, it was a poignant moment in time and one couldn't help but be moved by the experience.  It was another outstanding show from one of the best new bands to hit the scene in a very long time.  if this is how the world ends, it's a pretty terrific ending indeed.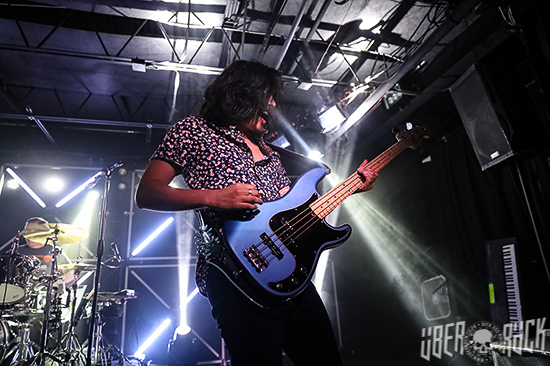 Badflower visit the ÜK in November/December, with shows in Leeds, Manchester, Glasgow, Camden, Nottingham and Cardiff. Tickets are available HERE.
PHOTO CREDIT: All photos © fiascokris/Über Rock. You can view our full gallery of photographs HERE.
All content © Über Not to be reproduced in part or in whole without the express written permission of Über Rock.