By Monk
The ÜR-approved kings of ÜK hair metal, Midnite City return to the road this February for second leg of their 'They Only Come Out At Night Tour', in support of last summer's third album, 'Itch You Can't Scratch':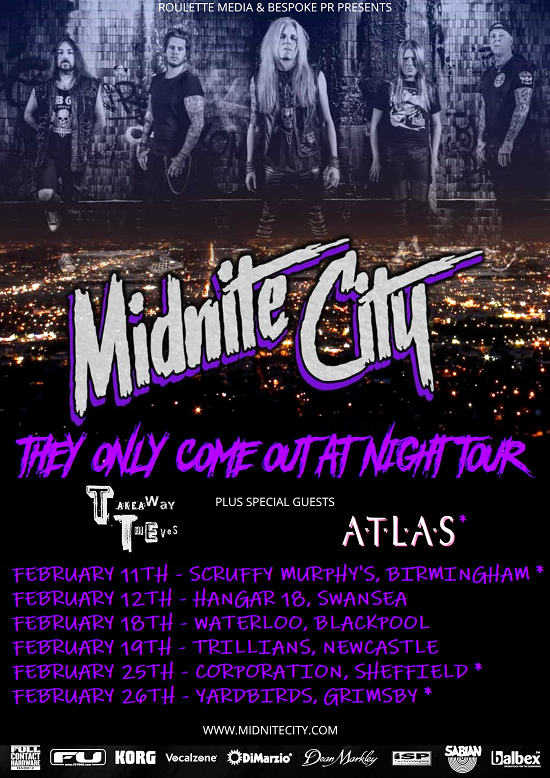 Support will come from Takeaway Thieves and Atlas (Birmingham, Sheffield and Grimsby only).
'Itch You Can't Scratch' will be released on red and silver vinyl on 4 March, via Roulette Media. Midnite City will also be reissuing their first two albums on CD in time for the tour kick off. Both CDs will include bonus tracks and two brand new studio tracks, including 'Rock And A Hard Place' which will be the band's new video.