By Monk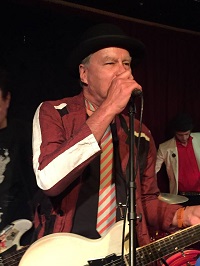 Punk icon Walter Lure, the co-founder and last surviving member of The Heartbreakers, has died at the age of 71 after a short battle with cancer.
Lure joined Johnny Thunders and Jerry Nolan after the break-up of The New York Dolls in 1975. The trio were later joined by bassist Billy Rath and released the classic 'L.A.M.F.' album in 1977. The band split up shortly afterwards, re-uniting the following year for a show which resulted in the iconic 'Live At Max's Kansas City' album.
Following a seemingly unlikely career as a Wall Street stockbroker, Lure returned to the punk rock scene with his own band, The Waldos. Earlier this year, he published his autobiography.