By Monk
For those unfamiliar with the concept, Knotfest is a touring festival curated, and usually headlined, by Slipknot. Like many music events, the festival has been forced to re-invent itself in this 'Year Of The Pandemic', taking the vast majority of its activities online – and to great effect with the majority of what they have been doing being made available to fans free of charge, relying in turn on the charity of those same fans to reciprocate in other ways, by buying merchandise and releases from the myriad of bands to whom they have given an invaluable boost over the eight months to date of the various lockdowns brought about as a result of the global spread of the beer bug…
The latest initiative was this, a showcase of 20 independent and (largely) unsigned bands from all corners of the Überverse, taking its name, quite appropriately from the 'Knot song of the same name, which begins with the line "This is the year where hope fails you": well, Corey and his bandmates once again have shown their intent that hope certainly does not fail the heavy metal community, no matter the degree of adversity thrown in its direction. While it may have crammed all of the action into one late afternoon/evening/early morning extravaganza of noise, in a nod to festivals "proper", 'Pulse…' nominally took place across three digital stages… albeit with the "stages" running back-to-back, without overlaps or clashes, as is de rigeur at "normal" festivals…
Thus it is that proceedings kick off on the 'MusiCares' stage, with eight bands plying their wares in the space of just slightly more than two hours, meaning that each act gets an average of between ten and 18 minutes in order to ply their wares and make the appropriate impacts…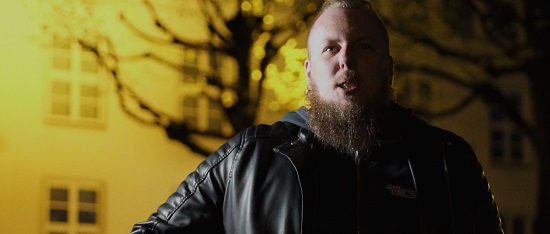 Kicking off proceedings are Norwegian hardcore-infused death/groove/thrash metallers Once Awake, who set the mood with the heavy use of atmospherics, and especially red light and smoke, as opening track 'Trespasser' explodes from ÜR's laptop and splatters itself all over the wall behind us, drenching DQ's beloved dragons in bile and blood. Their performance is raw and energetic, well as much as it can be in the circumstances, and Frode Hennoe is a powerful and charismatic frontman, as exemplified when he cajoles his bandmates to "c'mon boys, let's fuck this up".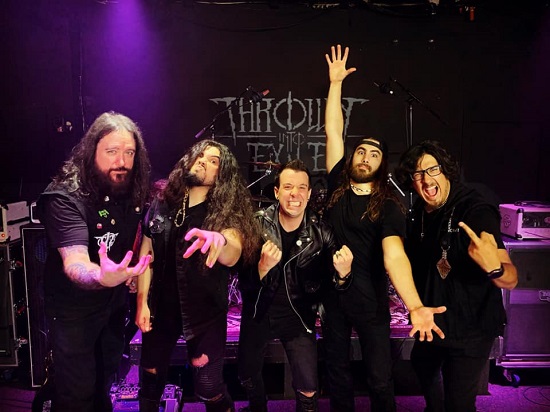 Next up, punching their way out of back alley sewers of Los Angeles, Thrown Into Exile pound and punch like a beleaguered heavyweight champion, Drawing on a cross between classic thrash and NWoBHM influences, the latter exacerbated by frontman Joey Dalo's Paul DiAnno-esque mannerisms, they're tighter than a nun's crack as they deliver a short, sharp taster of their forthcoming second album, which is due for release this coming Friday. Again, the lack of an audience doesn't stop the five guys giving 100 per cent commitment, both collectively and individually, and in fact seems to drive their hunger to deliver their 'A' game, which they certainly do…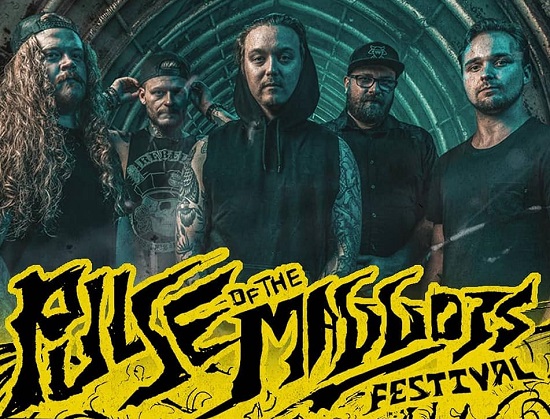 The beauty of an online festival is that you can traverse geographic regions without having to leave your armchair, or the bands having to fly to the various nether regions of the Überverse, and so its back across to the Scandinavian archipelago for Finnish riff raiders I Revolt, who deliver a groove-laden set that reminds of early Pantera before Anselmo lost the plot, couple with the pent-up fury of a nascent Lamb Of God, while, his acerbic vocals aside, Ville Jantunen brings a slightly wasted goth noir feel that weirdly reminds of a countryman with the same forename… Although the night is still (relatively) young, it's definitely, and defiantly, the strongest set so far, and a marker that 'POTM' is living up to its claim of showcasing the best emerging young(ish) bands on their radar…
Pittsburgh metalcore crüe 156/Silence are the first to defy the "live on stage" ethic, presenting us instead with a "live in the studio" set. I must admit that it takes away a lot of the dynamic established so far, and belies the effort put in by the other bands to at least present us with a semblance of a "live" show. OK, I'll take on board comments about financial restraints (and the fact that there are more in studio performances to come), etc., but their performance is nevertheless nothing impressive: admittedly tight, but striking as a middle-of-the-bill filler, which given that they're set is just over an hour into proceedings is perhaps an appropriate "take a piss without missing too much" point in the action.
Kicking off the second half of the opening "stage", Death Tour enter to a wall of feedback which summarizes their furious, sociopolitical charged brand of hardcore. While again consisting of studio-shot footage, this is a completely different beast altogether: pure rage unleashed in a confined space, bringing together RATM, Nirvana, Iggy and NWA in one gloriously inglorious cacophony of punk-fuelled mayhem that defies you listen to what they are saying (if you can make out the rapid fire dual vocals, that is!). Yes, we're definitely back on track here… if this was a "real-life" festival, then these guys would be inciting some of the most insane pits you could ever imagine!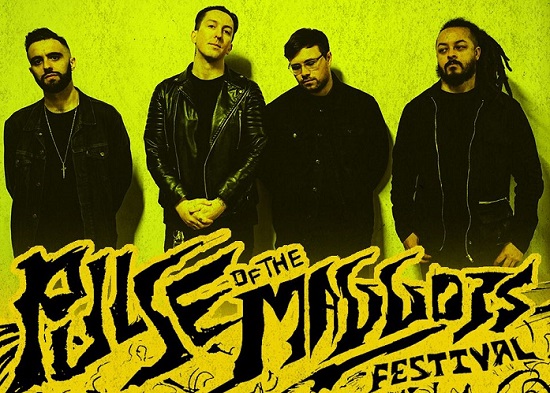 The first ÜK contribution of the evening comes from Death Blooms. It's more in-studio footage, but again, and this time augmented by some very well placed lighting, it possesses an inherent energy and fury that translates easily and fluidly into this environment. It's not hard to see why, pre-lockdown, the Liverpool quartet were regarded as one of the singular most exciting live bands around. It's filthy as fuck rock 'n' roll, which is exactly how we like it, ya maggots…
We're on our penultimate band for this segment, and they come in the form of highly impressive Illinois groovers VCTMS, who hit some extremely raw nerves right from the outset, with their mix of aggression, melody, mood and some sincerely neat riffage, which manages to weirdly meld elements of MCR-style catchiness with those of nu-core monstrosity and distinctly evil DM undercurrents. Extremely powerful stuff, which once again raises the power and showcases the diversity of, especially, the more extreme end of the metal mien.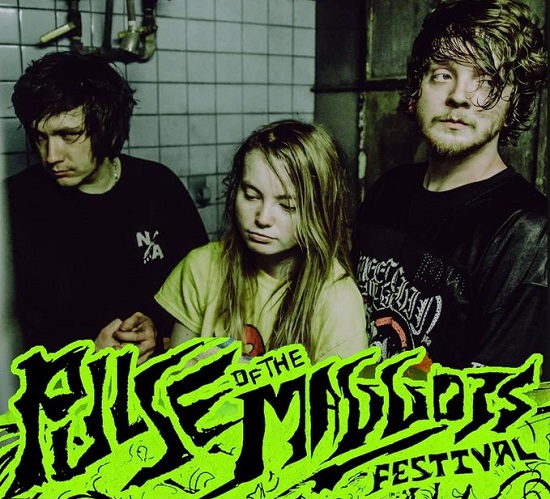 Talking of nu-core, that's what we get from Aussie DJent/prog-infused newcomers, Diamond Construct, who round out this part of the show. Now, I'll freely and quickly admit to this not being my bag at all, but it's hard to deny the enthusiasm and tightness display by these kids, who combine a massive degree of technical prowess with the ability to know when to hold back on this aspect and let the aggression of the underlying tune shine through in a way would easily give the likes of Enter Shikari a run for their money. It's a passionate and admirable conclusion to the first section of this ear- and eye-opening section of this very worthy new initiative.
If you missed the show first time around, it is now streaming for free: