By Jonny Bakes
For centuries, people have laid their bodies on the line to protect something that they strongly believe in and I've often wondered what I would do if that call ever came to me. And then a few weeks ago, it happened. There was a chance to help secure the future of live music events through a small trial festival with no restrictions – the Download Pilot. Naturally, I jumped at the chance, bought my ticket and tried to remember how to festival again after what seems like an absolute eternity since the 2019 festival season!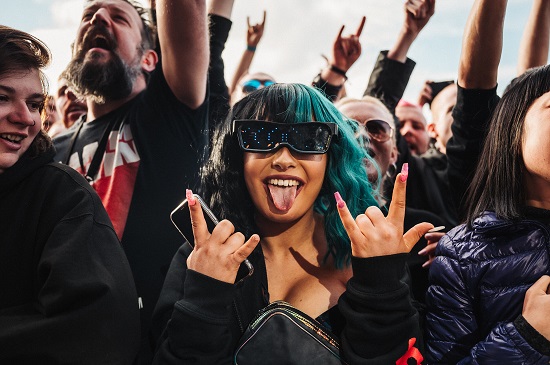 We arrived relatively early on the Friday afternoon, at bang on midday, to be met with a small number of vehicles and the sight of the main stage in front of us, and the excitement finally kicked in. Entry was a pretty painless experience, we simply had to show the results of the morning's lateral flow test (accompanied by some classic gagging noises doing that thing at 5:30am, let me tell you!) then it was through a swift bag search and the wristband exchange. Once we were through the gates, it was masks off time which was a bizarre experience! Suddenly we could be in the company of other people and be able to touch, or even lick them, to our hearts content!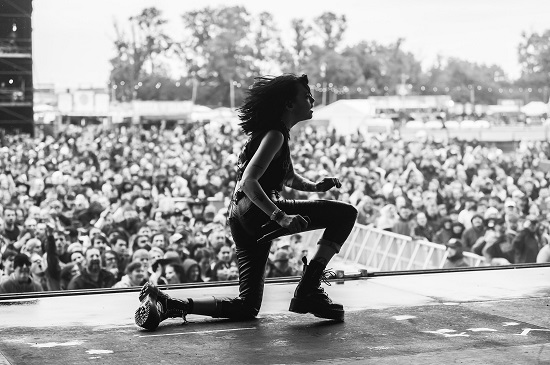 To try and make the experience a bit more familiar for us, the ol' weather gods were on our side and it promptly began to absolutely piss it down! But did this dampen our spirits? Did it fuck! A few cans in the rain and we were happy as can be making friends with the folk near our camp as people slowly realised that it was okay to be social again! Then it was time to make the walk to the arena for music which, instead of needing a sherpa and three days' rations to last us till we got there, only took us five minutes! Malevolence was the band that absolutely killed it for us on Friday though and I think from this point onwards, I couldn't scrape the massive grin off my face! We ended the night at the silent disco (as we ended up doing every night to be fair) and got drunk and silly well into the early hours surrounded by old friends and new while all still wondering whether this was all a dream!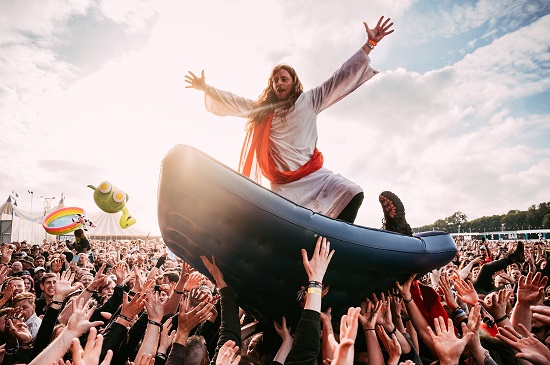 The hangover the next morning confirmed that it had certainly not been a dream! I managed to get myself some decent scran for breakfast (which as a self-confessed vegan wanker, I was pleasantly surprised with my choices!) and got back on it meeting folk as I went about the day. We had an absolute blast reliving teenage years watching A, although having missed the first few minutes of the set I still don't get why Jason Perry had a Deliveroo bag… but considering it was launched into the crowd at one point, I guess some poor folk went hungry that day! I managed to bump into the finest crap punk vocalist, Mike from Scumface, during this set as well and it was pretty clear that he was as buzzed as I was to be there as his grin was even wider than usual!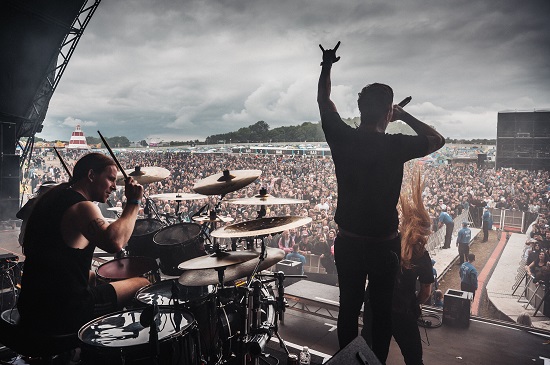 It's hard to pick a favourite band from Saturday as both Conjurer and Bleed From Within were pretty incredible! And, as for the headliners Enter Shikari, the performance was seriously electric! While my knowledge of their music only really extends into the early 2010s at bst, there was no denying that the whole band were putting every ounce of their energy into their performance that night. Naturally, after this it was back down to the silent disco to dance away the night although this did mean enduring the DJ set from Zoe London who certainly divided opinion. I'll admit that I was not a fan of the mix of metal and dance (and everything in between) into a massive mash-up but then spent the rest of the night belting out tunes to the nu-metal night. Yet, we overheard several conversations saying the complete opposite, but hey, that's what music is all about!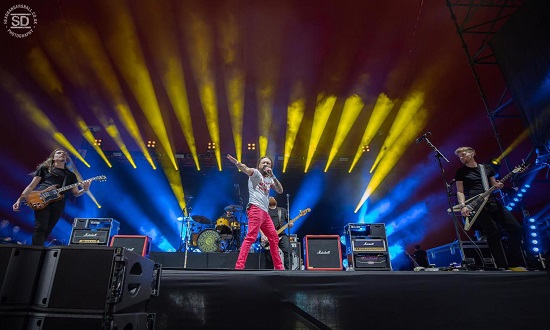 Sunday rolled around and it was time to get back down to the arena again where Chubby and the Gang tore me a new one with their energetic set just after 1pm on the second stage. Which is where Massive Wagons also absolutely nailed it, and I have to admit that I got a little bit emotional during 'In it Together' as it pretty much summed up all the emotions that had been bouncing around all weekend! Unfortunately, technical issues resulted in a shortened set from The Wildhearts, but this didn't stop me from throwing myself into every song that they managed to get through! The biggest highlight has to go to (and there's no surprise here) Skindred who brought with them some much deserved blazing sunshine from their corner of South Wales. Not wanting to limit himself to just one set though, Benji later found himself on stage again with Bullet For My Valentine to rock out an Iron Maiden cover, I guess those Welsh boyos stick together!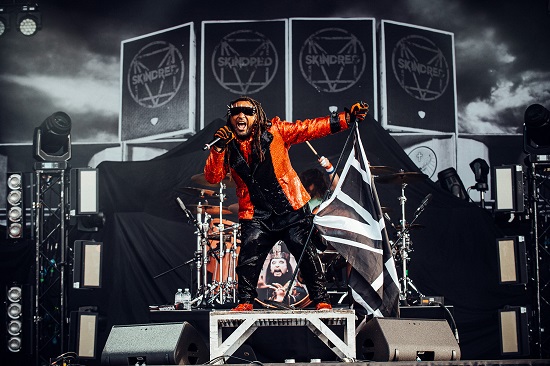 The strangest part about the whole event is that the return to the "real world" was that bit harder than usual. This time it wasn't just that we'd been able to get silly all weekend but we'd been completely removed from all of the bullshit and restrictions that have plagued our existence for the last 18 months or so. Having to don a mask at the service station on the way home hit me pretty hard, and I hope that the results of this little slice of normality paves the way for the return to live music we all crave. Overall, this wasn't just a chance to martyr myself for the love of the music, but it was a complete removal from reality that I desperately needed as well as a chance to recharge my sorely depleted extroverted batteries! And I tell you what, I feel fucking great for it, even the post-festival blues and hangover didn't manage to get me down and I was completely back in action within 18 hours of arriving home!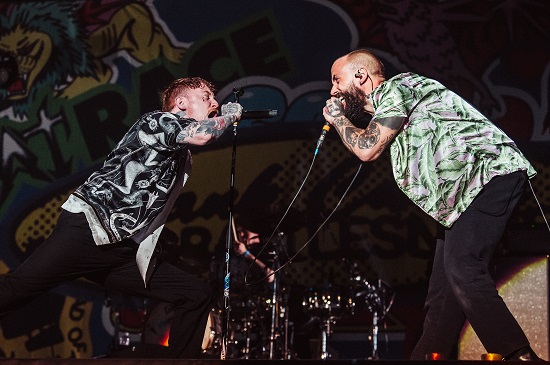 They may call us "Boris' Lab Rats" (I'd rather they didn't though because I don't want any association with him) but it doesn't matter what you call us. All 10,000 of us were there for the love of music and showed we were willing to do what we can to bring it back and had a fucking blast doing it. But when we do return to normal, can we keep the hand sanitisers at the urinals? That's a Covid measure that I don't mind sticking around…