Words by DJ Monk. Photos by The Dark Queen.
In what proved to be the most tightly contested battle in the history of the competition, it was a case of third time lucky for Belfast-based groove crüe Lock Horns as they stormed to an extremely well-deserved victory in this year's Northern Ireland leg of the annual Metal 2 The Masses competition to win a coveted spot at this year's Bloodstock Open Air festival. Not that they had an easy ride, both in terms of their own performances and the sheer quality of the opposition which they faced, both throughout the competition and on this spectacular night of heavy metal beatdowns par excellence.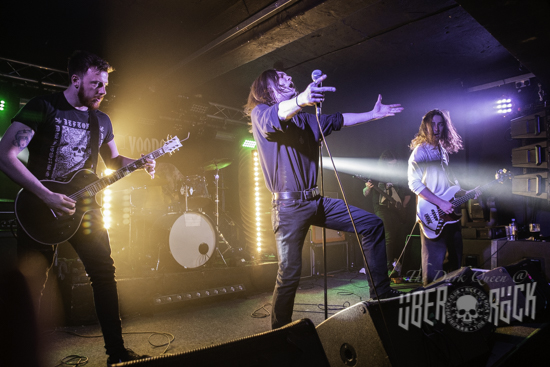 A total of 24 bands competed over eight gruelling weeks, now whittled down to the final seven duelling for that one precious time slot on BOA's New Blood stage, which has proved such a catapult to greater things for so many acts.  First into battle were doomsters Elder Druid. Now, I've said in the past that the Druids can be something of a mixed bag live: when they are on form, they are practically matchless, but when they are not at the top of their game, well… To be honest, I thought they had been lacklustre in their heat, but had totally ratcheted it up in both the semi-finals and subsequently at the Crypt Of The Riff shebang in this very same venue; and, tonight, they were just as impressive, if not more so, showing a hunger and determination which set the benchmark for the rest of the evening.
Elder Druid play 39 Gordon Street on Thursday 27 June and Limelight 2 (supporting Spirit Ruiner) on Saturday 6 July.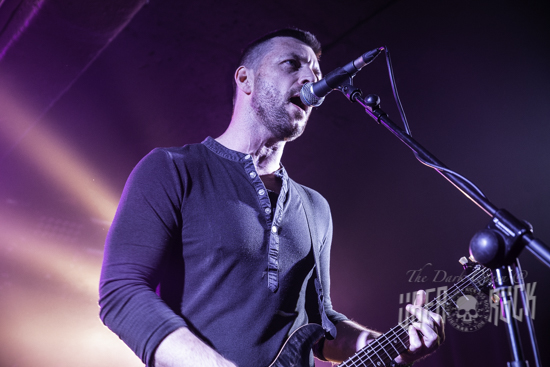 Next up, Divides Unfold were very much a left-of-field entry for me, not as heavy as the rest of their rivals with a sound that lies somewhere between Alter Bridge and Soundgarden. In fact, DQ reckons that vocalist Mark Penney has a very Chris Cornell quality to his vocal; personally, I think they steer a path closer to Tremonti, both in terms of Penney's own delivery and that of the band as a whole – something which is accentuated on their new single, 'Fire Of The Sun'. Whatever the arguments about their "fit" in the competition, they were tight and impressive all the way through the competition – their progress definitely assisted by a faithful fan following in the voting rounds – and were again so tonight. A band I had only seen once before this competition, I definitely look forward to seeing and hearing more…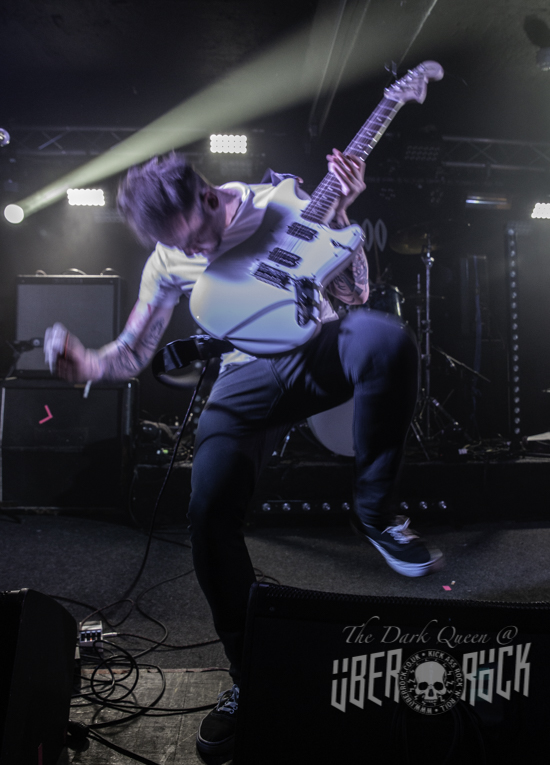 Next up, were a band I'd been meaning to catch for ages but never got around to seeing until the competition kicked off, and that was self-styled "heavy pop" trio THVS. They had blown me away in their heat, so much so I voted them top of the pile on the night, but I thought they lacked a little something in the semi-final, doing just about enough to earn their final slot. Tonight, however, they were raw and visceral, forcing you to pay attention before throwing you against the venue's walls with the sheer power of unnerving energy emanating from both their bodies and their instruments. This is how rock 'n' roll is supposed to be played: loud, proud, in your face and leaving you begging for more…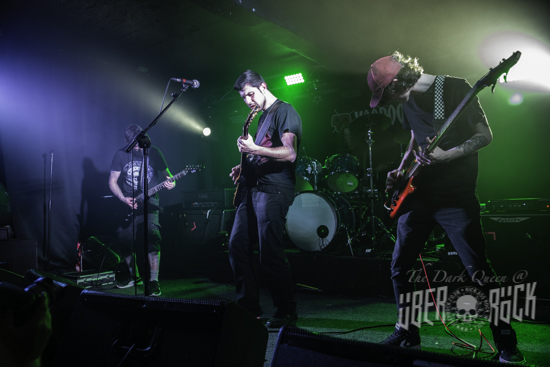 Next up, a young band who exemplify the term New Blood… Nømadus played their first ever gig at the fifth heat of this year's competition. Unfortunately, that was the only head I did not judge, and so had to wait until the semi-final to catch up with them. Like tonight, they were r very nervous and bit ragged around the edges, especially in the vocal department, where they could do with significant improvement. Nevertheless, despite this being only their third ever gig, it was an impressive enough, with a good groove to their sound, and I look forward to watching, and hearing, this young band develop… and, as we always say about M2TM, there's always next year…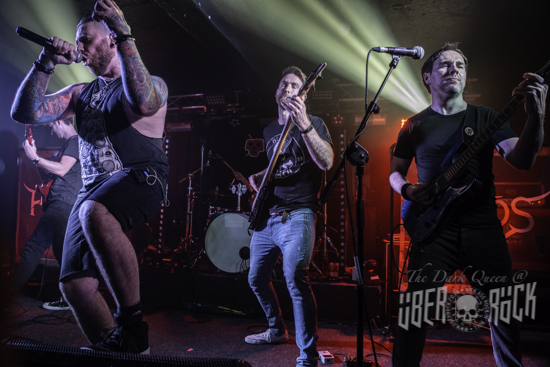 Now, if you'd asked me before this evening – and you didn't, but I told you anyway, in my review of the launch gig for their outstanding debut album, 'First Strike' – I would have ranked Ketos as hot favourites to win this year's competition. They had been devastating throughout both their heat and semi-final, and it was as if the stars were aligning for this moment in their history. But, to be honest, when it came to the final hurdle, they fell.  Despite a characteristically intense performance, there was just something missing: that vital spark that should, and normally would, have taken them over the edge. Perhaps it was the fact they were using a stand-in bassist: I don't know, but the sense of disappointment among diehard fans such as myself was palpable even before the final note faded in the speakers!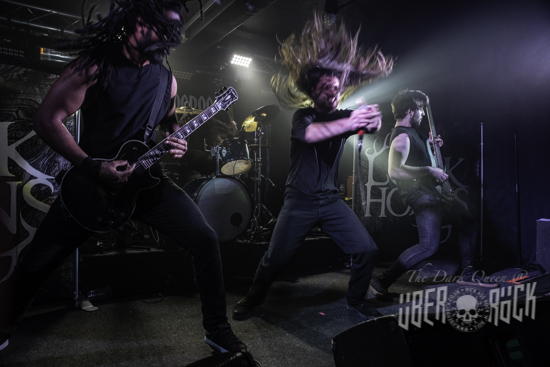 Where Ketos appeared to drop the ball at the very last second, Lock Horns picked it up and kicked it emphatically into touch, with a towering performance worthy of Bloodstock's main stage never mind its third one! Like Elder Druid before them, the Horns had been disappointing in their heat, doing just about enough to qualify for the next round, where they most definitely upped their game and laid down a marker for the rest of the competition. But, having set the bar high, they cleanly hurdled it, putting their hearts, souls and every drop of adrenaline-fuelled desire into delivering a performance so incendiary I swear I heard sirens getting ever closer as their allotted 25 minutes progressed.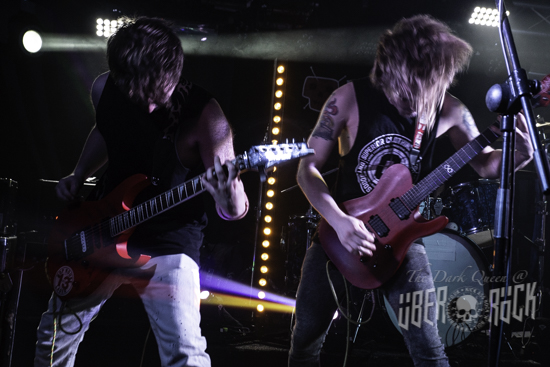 The unenviable task of not only following that titanic performance, but also being the last combatants into the fray, fell to Victim Royal. I had first seen them in last year's competition, and to be brutally honest I had not rated them at all, with only a loyal fan base ensuring their progress into the semi-finals. But, this year they were a real revelation, having improved immeasurably, especially in the confidence stakes, and definitely earned the award for "most improved band since 2018". Still very much NKOTB on the local scene, they proved that they are willing to put the work into honing their catchy brand of traditional metal with thrashy edges, and have developed into a tight and proficient unit from whom, once again, I look forward to hearing and seeing more in the near future.
But, there could be only one winner, and so, ultimately, congratulations to Lock Horns for their deserved win on the night. A true testament to the power of belief and perseverance in equal measures. We caught up with the lads immediately after their coronation as 2019 M2TM champions, to gauge their reaction to their victory, what they hope to gain from the experience of playing the Über Kingdom's biggest independent metal festival and maintaining the legacy of previous Northern Irish participants:
Lock Horns now join AeSect, winners of the following night's Dublin final, in representing the island of Ireland on the New Blood Stage at this year's Bloodstock, which takes place at Catton Park in south Derbyshire over the weekend of 8 – 11 August. In fact, the Emerald Isle once again is well represented at this year's fest, as Ten Ton Slug are special guests to Rotting Christ on the Sophie Lancaster stage on the Thursday night, while Black Shuck will also be appearing in the Jägermeister Stage over the course of the weekend.
PHOTO CREDIT: All photos © The Dark Queen/Über Rock. You can view our full gallery of photographs HERE.
All content © Über Rock. Not to be reproduced in part or in whole without the express written permission of Über Rock.