Chosen by Monk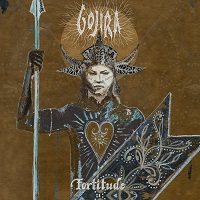 Well, 2021 may somehow have managed to stagger and stumble to the midpoint of its second month, but already it is looking as if it as going be as much of a shitstorm of a year, if not more so, than its predecessor, with the Government apparently losing the war with the pan(dem)ic and "fighting back" with renewed, and even more stringent, lockdowns in place the length and breadth of the Über Kingdom (and beyond). But, with BoJo's much vaunted pathway out of the crisis still some way off, and the summer festival season already in severe doubt following the cancellation of Glastonbury and other events looking set to fall like the proverbial dominos, at least 2021 is sharing something more positive in common with 2020, in that it already has produced some terrific new music, with the promise of plenty more to come, if the if the inbox here at ÜRHQ is anything to go by…
In that context, as the new rock 'n' roll year finally starts to stand on its own two feet, with its DMs firmly planted in the mire and muck of the dissolving world around it, there has been a healthy slew of new music pinging itself our way, and the number of submissions we received for our 'Video Of The Week' award was startlingly impressive, especially with the levels of creativity displayed in the adverse circumstances we continue to find ourselves. After viewing all of the entries – and,yes, we do watch each and every one of the 100+ submissions which we receive every week – at the end of the day (or night, depending on where you are in the Überverse), there could be only one winner…
This week's champion of champions is something of an event in itself, as it marks the imminent arrival of the first new album in five long years from French heavyweights Gojira… or should we GOJIRRRRAAAAAA!
The band hinted at the imminence of a new album last summer, when they released the standalone single, 'Another World'. Now, they give us a massive first taste of what to expect from the album, 'Fortitude', itself, in the form of the suitably behemothic 'Born For One Thing'.
Gojira frontman Joe Duplantier told us more about the song's anti-consumerist message, which was partially inspired by the Tibetan and Thai philosophers he read in his youth back in France (the band are now based in New York):
"We have to practice detaching ourselves from everything, beginning with actual things. Own less possessions, and give what you don't need away, because one day we'll have to let everything go, and if we don't, we'll just become ghosts stuck between dimensions."
The accompanying video, which was filmed in France and Belgium between various global lockdowns, is ironically whimsical and otherworldly in its feel, reflecting the transience of life, which in its own way perfectly counterpoints the power of both the music and its message, as well as the intensity of the band's own performance:
'Fortitude' is released on 30 April. You can get your copy, and loads of related Gojira goodies, HERE.
Gojira are scheduled to play a one-off show supporting Deftones at the 3Arena in Dublin on Sunday 6 June. Whether the easing of lockdown restrictions in Ireland, and elsewhere, will enable this show to go ahead remains to be seen. In the meantime, tickets remain on sale HERE.
Well, there you go. That's our latest 'Video Of The Week' winner in what promises to be another traumatic year for the music business. But, as ever, we at ÜRHQ will continue to do our best to shine a light into your darker corners by bringing the brightest new rock 'n' roll sounds to lighten your mood and uplift your soul. So, until next week, #StayAtHome, #KeepTheMusicAlive, #CrankItUp and #StayTheFuckSafe…
All written content © Über Rock. Not to be reproduced in part or in whole without the express written permission of Über Rock.