Live streams are getting as clash strewn as gigs used to be. Crowbar and Spirit Mother on the same night is quite the one for me, though luckily both have view on demand, which makes life a bit easier than choosing between gigs on the same night! I pour a single malt, take my seat in my reclining chair and get myself ready for some serious armchair headbanging – while live streams are obviously not as good as being at an actual show, they're a damn sight better than nothing at all – a junkie needs his fix after all!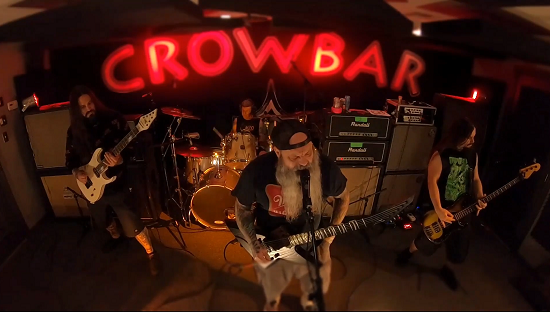 The cameras start rolling and Kirk and co are straight into it, absolutely no fucking around whatsoever. There is more of an intimate feel straight away, too – cameras are close, small stage and the focus is constantly on the band, the sound is raw and actually feels live, even more so than probably any of the multitude of other live streams I've seen over the last year or so. This is their third live stream so they're maybe a touch more comfortable with the lack of crowd than some other acts I've seen, though it's clear Kirk is still missing the interaction with fans.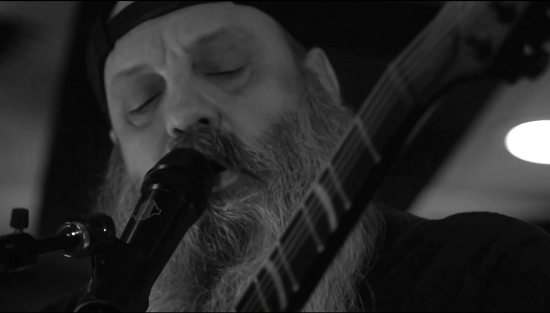 We get straight into the action with 'Self Inflicted' and it's good to see that they are all right at it. No blustering or bullshit, they rip through into 'High Rate Extinction' with barely a pause for Kirk to breath, something that becomes a recurring theme right through the set. We have a slight error in the brief slide which gives us the song names as we get a few songs in, as 'New Dawn' is given to us twice within three songs, sandwiching 'Conquering' in the middle, while the second of these is actually a real treat in the first song Kirk and co ever wrote in 'Waiting In Silence', which weirdly gets its slide given for the next track instead. This doesn't detract from the feel or ambiance though, with that real gig feel and wall of noise we are so accustomed to from Crowbar pummeling us from existence a song at a time.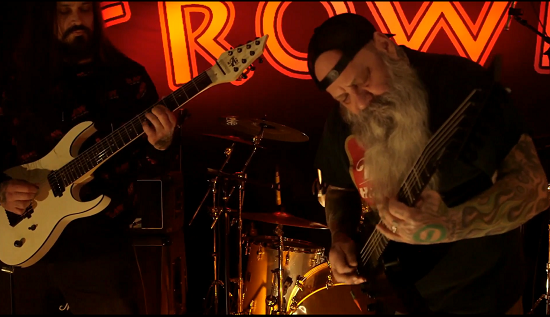 We have more surprises to come, too, as 'I Feel The Burning Sun' appears about halfway through the set, a song they've only played a couple of times previously, along with 'New Man Born' which is the same, while we also get established live favourites such as 'Cemetary Angels' and set closers 'Planets Collide' and 'All I Had (I Gave)', the latter two being their two most played live tracks. While the rawness of sound mentioned earlier might be a bit off-putting for a few, who prefer their streams to be cleaner, it does actually do a faithful job of replicating their live sound, even down to the distorted guitars almost covering Kirk's voice on the rare occasion he takes a second between tracks to speak to the cameras.
A great experience that feels somewhat closer to what I've missed the last few months.
Crowbar are due to release their as-yet-untitled new album via eOne later this year.
They are also scheduled to play Dublin, with Sepultura and Sacred Reich, on 24 November. Whether lockdown restrictions in Ireland will have eased sufficiently for the show to go ahead is still unknown. However, tickets remain on sale HERE.
All content © Über Rock. Not to be reproduced in part or in whole without the express written permission of Über Rock.