Words by DJ Monk. Photos by The Dark Queen.
One thing that has been great to see on the Belfast rock and metal scene over the past year or so has been how audience numbers steadily growing, with more and more people turning out to support the local talent base rather than restricting their adventures into the live arena to the big name touring points. A contributing factor may well be the annual Metal 2 The Masses competition drawing attention to the sheer wealth of talent we have in this particular corner of the Überverse. You could also put it down to the advent of social media and the ways in which it makes both bands and their music more accessible and amenable to wider audiences. Over the past few months in particular, it has been gratifying to see crowds at gigs which previously only would have attracted a handful of loyal music lovers swelling to numbers which would make some the above-mentioned touring bands green with envy. A case in point is this evening's showcase, which sees pronk kings NASA Assassin launch their ÜR-approved new album, 'Glitterbalder' into the big bad world of rock 'n' roll in front of a highly respectable crowd of around 170 or so souls.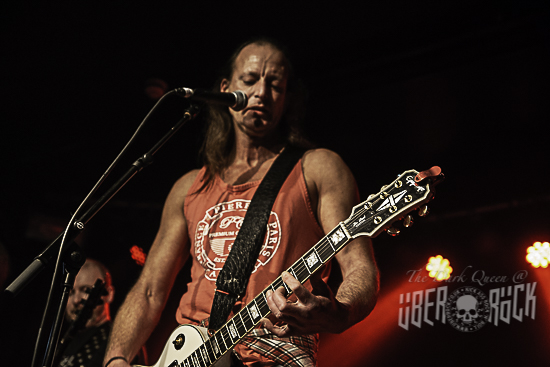 St Hellfire frontman Mark Fanjo is a hard man to miss: well, he is about 40 foot tall! OK, that's a bit of an exaggeration (he's actually 39 feet and seven inches!), but, he's certainly a character, something which is reflected in his stage performance, which sees he and his band deliver punk-edged rock 'n' roll peppered with copious amounts of positive attitude and infectious energy, sprinkled with the singer's usual corny, nonsensical between song "jokes" (apparently his bandmates have asked him stop telling them, but he doesn't seem to be listening!). This is adrenaline-fuelled rock 'n' roll to which to break the speed limit… but I'm not sure how water-tight a defence that would be, m'lud.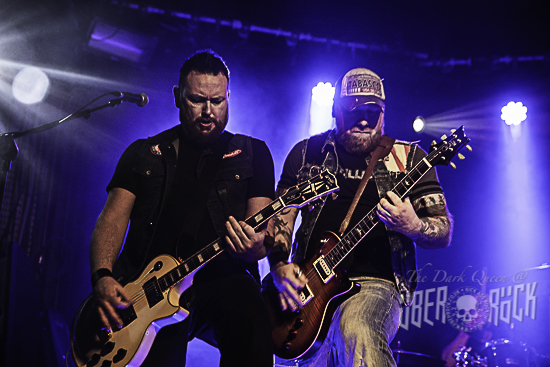 It may seem unusual to have Trucker Diablo filling the support slot, especially bearing in mind that it has been more than two years since they graced a Belfast stage, but they are good mates with the headliners and so their presence inevitably has helped to boost the audience numbers, which have now reached a level where the venue's bar staff are severely struggling to keep up with the demand for orders. But the big truck has lost no momentum in the intervening period and still shows no sign of slowing down, even for a millisecond, as the boys declare a massive 'Rock n Roll Hallelujah' before proving that they will indeed conquer all, driving through an emphatically solid set with their feet very firmly on the gas pedal and the brakes most definitely out of order.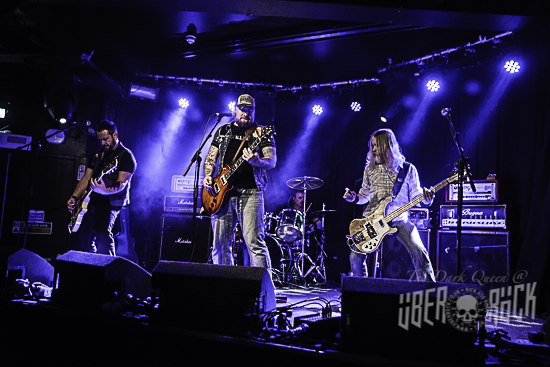 There's also room for a few pleasant surprises, with their anthem 'Drink Beer, Destroy' segueing into a more than competent homage to 'Seek And Destroy' (although this is something they have done live before), before paying tribute to the lamented Triggerman with an affectionate version of their infectious 'Lurgy'. It's another typically tight and precise set from the Truckers, which definitely keeps the excitement level at maximum and earns a suitably rowdy and appreciative reaction from what proves to be a rabid and extremely energetic crowd. Just don't leave it so long until the next time, eh lads?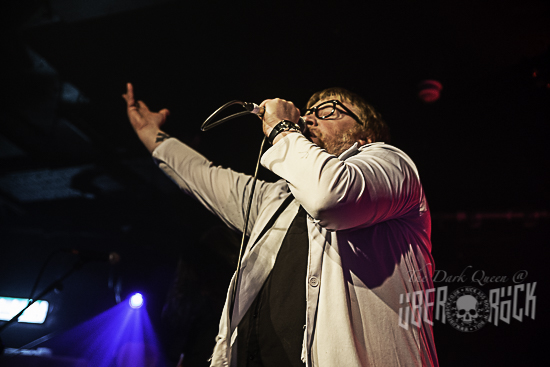 Of course, as mentioned above, tonight is all about Norn Iron's very own kings of pronk launching their brilliant new album into the big bad Überverse, and boy do they do so in stunning style, putting one of the best shows I have ever seen them produce from the back pockets of their trademark black combats. Storming onto the stage as the last echoes of 'Rocketman' die from the speakers, they deliver a set that is big, bold, ballsy and brassy in equal measures, not conforming to any traditional rock 'n' roll norms but ploughing their own distinct and innovative furrow, as they touch on elements of prog, punk, traditional hard rock and even reggae. But, then, as I said in my review of the album, if rock 'n' roll all sounded the same then we'd all be listening to the likes of Nickel-freakin'=back on repeat and the world would be a lot duller place without NASA Assassin and their tongue-in-cheek approach to delivering the goods…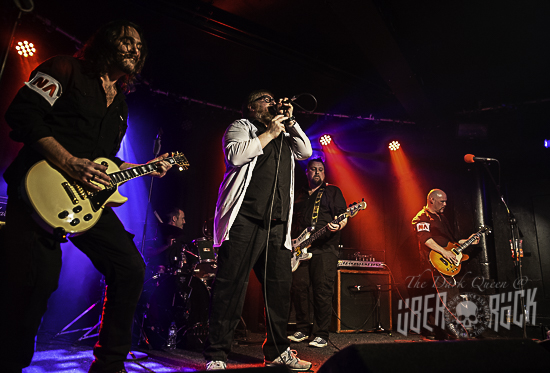 The new album gets a serious seeing to, with the likes of 'Goodbye Blazer, Hello Razor' an early roof-raiser, with the band's performance stunningly precise in every department, The Beholder leading like a crazed professor as they all pour their hearts and souls into a performance which pulls at every fibre of your being and entertains on every level.
Another great night of rock 'n'f'n' roll in the heart of the dirty ol' town that I love to call home… and further proof of the depth, and width, of talent I mentioned at the outset of this piece. Long may it last…
PHOTO CREDIT: All photos © The Dark Queen/Über Rock. You can view our full gallery of photographs HERE.
All content © Über Rock. Not to be reproduced in part or in whole without the express written permission of Über Rock.