By Jason Walker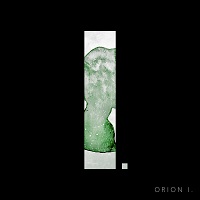 Matt Ball is someone who's been around the block more than a few times with a number of acts within the prog metal scene, most recently by being bass player for Chris Schiermann and Uneven Structure. After rubbing shoulders with many heavyweights he's gotten around to putting his own musical ideas down in the form of a two-part album with the first release, 'Orion I' set to be released on this weekend and 'Orion II' to follow up in early 2020.
I feel privileged to get a first look in for this and have been thoroughly rinsing it for a couple of days now to get a real feel for how it's all put together. Clocking in long at five tracks in 19 minutes and 51 seconds you can see already you're in for some lengthy but tasty prog treats.
Opening with 'Gathering Dust', you're taken in by a serene ambient mix of pianos, strings and guitars. A layered intro leading into 'The Great Impasse' which gets straight into an epic riff and busy rhythms and straight into wailing melodies. 'The Great Impasse' has feelings of Sithu Aye, Chimp Spanner and David Maxim Micic's grooves mixed with layered synths, underneath the guitars you can hear some quite tasty bass work also. The track ebbs and flows between often jazzy intervals before switching back to heavy djenty style grooves and more soaring guitar melodies.
At the mid-point of the album we move onto 'Propulsion' which goes in hard on the double bass pedal, matched by rhythmic chuggy guitar and melodies reminiscent of some of Plini's work 'Handmade Cities'. A slick piano break partway through supported by jazzy drums and melodic bass playing gives a brief lull before moving back into grooves and more busy guitar work.
'Static Fragments' opens with strings and off-beat drums before getting into some tasty sax playing, it's familiar sounding for anyone who's listened to Tesseract's 'Altered State' album. This is only a brief session before effortlessly flowing into the title track, 'Orion'.
'Orion' is a track that is filled with many layers but the supporting music frames the central guitar melodies extremely well and don't feel unwelcome. Matt demonstrates a fantastic rhythmic breakdown partway through Orion with very barebones guitar playing that accents the minimal drumming and really gets into the nitty gritty of djenty grooves. Towards the end there's a definite nod to Animals as Leaders with some fantastic double-thumb style guitar playing and finishing with intense palm-muted arpeggios leading into an almost Black Metal break, leading into a calm outro.
'Orion I.' is a statement of intent from Matt and leaves me eager to hear what 'Orion II.' sounds like to hear the entire thing in his intended context. A large mix of influences have definitely been drawn on to produce an album like this yet shows a definitive identity in its own right.
For fans of Sithu Aye, Plini, Chimp Spanner, Animals As Leaders and David Maxim Micic.
'Orion I' is released on Friday (6 December). You can get your copy HERE.
https://www.facebook.com/mattballmusician/
All content © Über Rock. Not to be reproduced in part or in whole without the express written permission of Über