By Hannah Reid
I've not been to a gig where I've been photographing and reviewing for ages, so what better way than doing it in one of my favourite Glasgow venues with four amazing bands – and one very good night!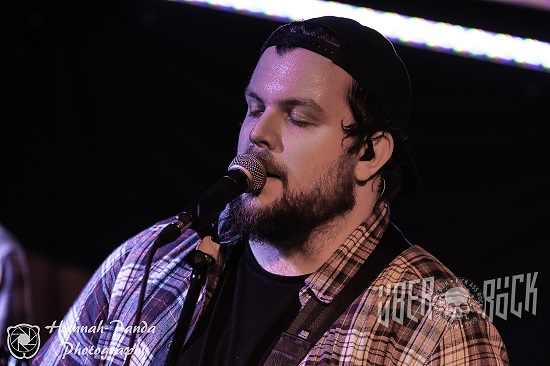 It's always appreciated when the touring band brings in some local band to open their show up, and who better to show Glasgow's music industry than Ikari. The four-piece are always entertaining and know how to put on a show, and tonight was no exception as they played to their heart's content, getting everyone ready for the bands to follow and making sure everyone was warmed up. They played a couple of songs that are coming off their new album – hopefully due soon – and you could see from the room that everyone was loving what they were putting out and eager to hear more. The energy they had while performing and then gave to the room was just what you want from an opening band, and that set the tone for the rest of the bands still to follow.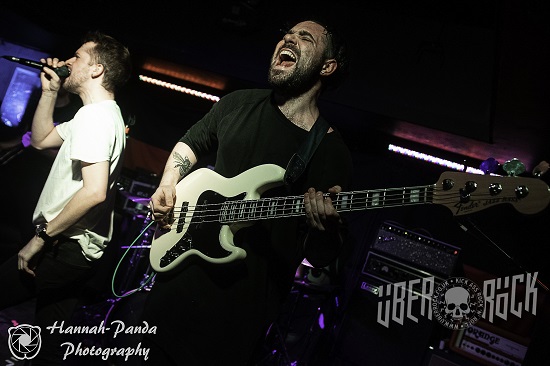 Chapter and Verse are one of the best bands live I've seen for a really long time, and it was their name on the poster that made me want to come along to this show. They know how to put a show on, that's for sure, constantly full of energy and moving around the stage as much as they could and making it their own. They have such a compelling energy that makes you not want to take your eyes from what they're doing, getting fully immersed in what they're showing off. It was also the bassist, Johnny's birthday as well tonight, and instead of singing happy birthday as normal during their set, a box of Corona beers with candles on top were brought to the stage for him to blow out instead
'Ink' is by far my favourite song that they've ever written, so you could bet that I was singing and moving along as much as I could when it came on – as were most of the crowd. 'Devil In Blue' was another one that got a big, good reaction from the crowd, but honestly every song they played put people in a good mood and wanting to move round the room.
This is a band that I don't think get enough credit for their work and the music they do, because they are truly amazing – and if there's one band I would recommend you absolutely go and check out this year it would definitely be these guys.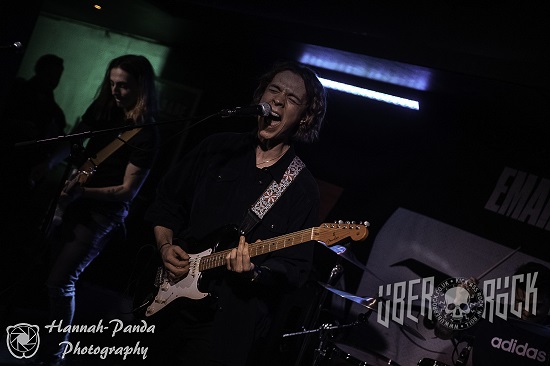 Sun Arcana were the main support for this tour, and they knew how to entertain a room of people that's for sure. They were a good band I have to say but compared to the other three that were on the tour, to me they weren't the most stand out of the night. The music was good, and the stage presence was good, and they definitely knew how to put on a show and keep the crowd entertained. The moody, dark, lighting mimicked their songs well and added more drama to everything that was happening. It was their first time in Scotland so there was an air of excitement at playing somewhere they hadn't before, and they made sure that people were having a good time. They're a band that I would like to go and see again and get another feel of them because they were entertaining, but maybe just overshadowed a little by the other three big personality bands around them.
I didn't know what to expect from the headliners tonight, as I'd never really heard of them before or gave their music a chance, but Emarosa did not disappoint and I was fully immersed from the moment they started playing. The first song they opened up with was 'Hurt' and that seemed like the perfect song to set the crowd off singing along with them.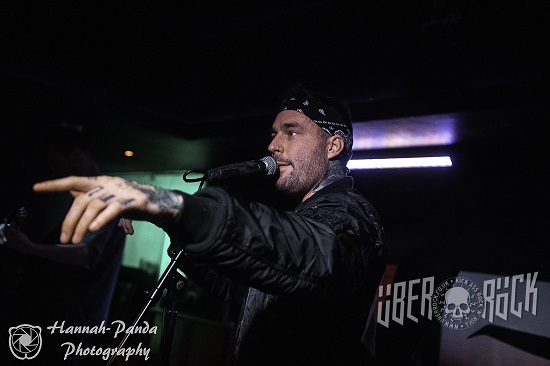 The lead singer was good at keeping the crowd entertained and bouncing some jokes and light-hearted humour off of everyone in between songs to keep the focus on the stage. They were definitely headliner material as the confidence, energy and enthusiasm they all had while playing was addictive, you couldn't help but move around and nod your head in time with the beat.
Keeping on the moment of it being Chapter and Verses' bassist's birthday, and wanting to embarrass him slightly, he was pulled back on stage for everyone to sing him 'Happy Birthday' properly. People were always moving with the band and bobbing along – they had to after the lead singer told everyone off for not doing it enough in the first song, calling it the 'Mannequin Game' that he didn't want to play tonight. Introducing every song they started playing as 'This is a song we wrote' was definitely an interesting way to go about it because no one really knew what they were going to get until they started playing.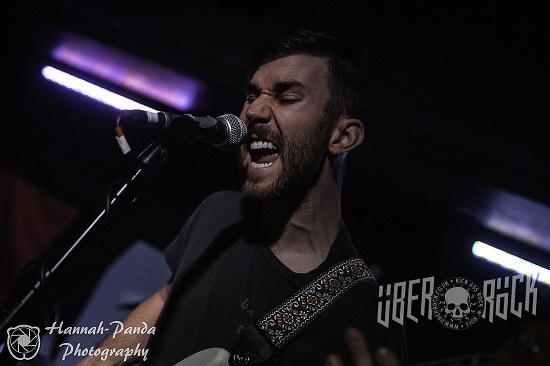 They played one of their newer songs 'Don't Cry', which a lot of people new this one as it was the latest release so it was still fresh in everyone's mind. Finishing up on 'Cloud 9' was definitely what they left their crowd feeling like – everyone was happy but still wanting to hear more of what the five piece could do and show off. It was definitely a good night, and every band was so unique that they worked together to pull off a very interesting rostra of music.
PHOTO CREDIT: All photos © Hannah Reid/Uber Rock. You can see our full gallery of photographs HERE.
All content © Über Not to be reproduced in part or in whole without the express written permission of Über Rock.