By Monk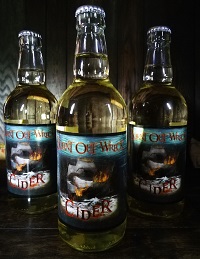 NWoCRers Burnt Out Wreck have just launched their own branded cider.
The six per cent perry is made in Herefordshire by Gwatkin Cider.
The launch follows that last month of the band's own branded American Pale Ale.
In related news. Heavy Pettin – the Scottish melodic rock band in which BOW frontman Gary Moat played drums and first found fame in the Eighties – are to release a 'Best Of…' compilation, featuring tracks from their three studio albums – via Burnt Out Wreckords on 27 November.