Chosen by DJ Monk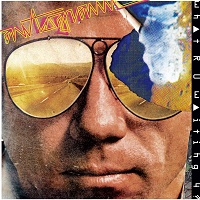 This week's audio-visual treat comes from Vancouver-based power pop trio Autogramm, with their campsite-horror-flick-inspired video for 'Cool Kids Radio', the lead single from their new album, 'What R U Waiting 4?', due to be given a European release later this month.
'Cool Kids Radio' was originally written by bassist C.C. Voltage in Berlin with Rich Jones, with whom he had previously partners in Loyalties and is also known for his work with Michael Monroe, YoYo's, Ginger Wildheart and many other UR faves:
"It's kind of tongue in cheek, being well aware that we are neither kids nor cool. We took the song and changed it to sound more 80's and part of the Autogramm sound, adding keys and harmonies. The video is about a secret murderer loose in the forest around a camp site. It's supposed to be a throwback to those cheesy 80's campsite horror movies."
The video is based on a story/concept, 'Unknown Caller', by Jeffry Lee loosely and was inspired by 1974 Canadian psychological slasher film 'Black Christmas'. It was shot on location at Lakeside Motel and Campground on British Columbia's Sunshine Coast. Vocalist/guitarist Jiffy Marx says of the video:"I've always wanted to shoot a movie at Lakeside. It's rustic simplicity seems frozen in time making it the perfect setting for a classic summer camp goofball comedy meets cabin in the woods slasher flick."
Autogramm kick off a European tour in Hamburg on 19 July, with dates at The Pipeline in Brighton on Saturday 27 and the Lexington in London on Sunday 28 Juky.