By DJ Monk
ÜR approved Welsh rockers Those Damn Crows have announced a week of headline shows to mark the release of their forthcoming second album 'Point Of No Return', which is being issued via Earache Records on 7 February.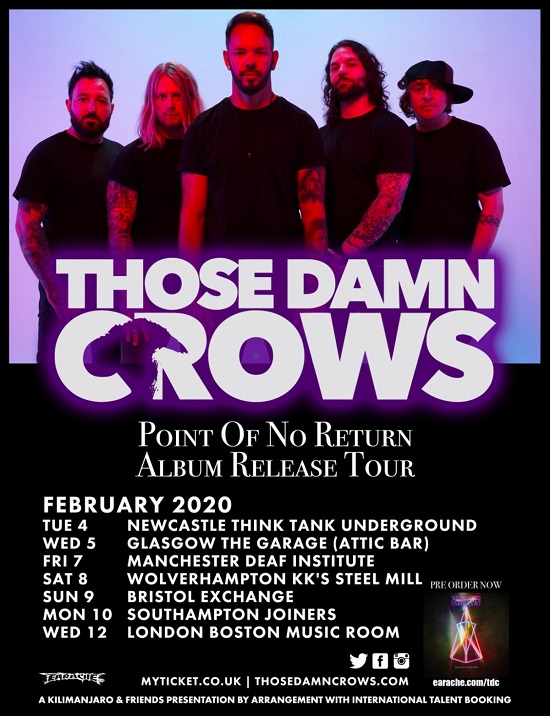 They also play Monsterfest in Inverness next Friday (15 November) and The Patti Pavilion in Swansea on Friday 13 December.
'Point Of No Return' is available HERE.
Those Damn Crows have already released three songs from the album, including 'Sin On Skin':