By DJ Astrocreep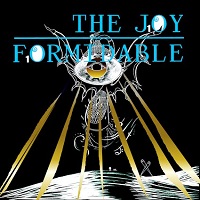 Whilst this is not the first reissue I have covered, it's probably the first that I remember properly from within my lifetime, the first that I remember where I was when I first heard the album. It was one of the albums that helped me through one of the worse parts of my life to date. So, as usual, the question stands of how a reissue sits…
The first thing I notice, before even the first listen through, is the second disc, with the Welsh versions of the tracks. They have always been very proud of their Welsh roots, being from Mold in North Wales – close to my own home and closer still to where a close relative was born, meaning I have always had a certain affinity with Wales,  its language and inhabitants – and have definitely shown this with the Welsh versions,  which lose none of their efficacy or charm with the translations. If anything, it's a rather charming addition to what was already a strong release originally, adding further depth and in some ways meaning to it.
There is sufficient difference in the slight reimagining between the original and the Welsh language versions that it adds further depth to what was originally an already strong album. There are certain nuances in the newer tracks that certainly were not there the first time around, meaning this feels much more like an enhancement than another cash in on the anniversary release. They work so well on the early REM/Pixies/Nirvana loud/soft side of things that this was already a good release 10 years ago, with the additional material genuinely feeling like an actual back to the drawing board, what made this track good feel to pretty much every track, as the Welsh and English version of 'While The Flies' either side of this paragraph can attest to. If anything,  the additional depth gained from the differences make this a must have for more than just their core fans, but to those that may be looking around for just this kind of sound, a mixture of both in your face and laid back, at the appropriate times, showing the ability in song writing and the development across the years.
It's hard to pick any holes in a re-release. Could they have re-recorded or reimagined the whole album? Yes, they could have, but with the Welsh versions they have done this, to an extent. There is more than enough different and additional to the original release that this version still feels worthwhile and like it should be part of your collection in addition to the original, even if just to chill out to Ritzy's vocals some more.
A worthy re-release that is definitely worth at the very least considering parting with your hard-earned cash for.
'A Balloon Called Moaning' is out now. You can get your copy HERE.
The Joy Formidable play the following tenth anniversary headline shows: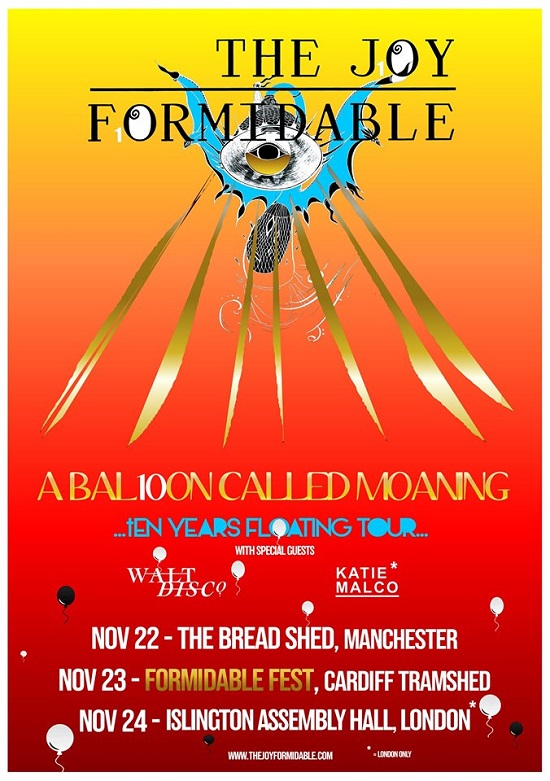 www.facebook.com/thejoyformidable
All content © Über Rock. Not to be reproduced in part or in whole without the express written permission of Über Rock.