By Monk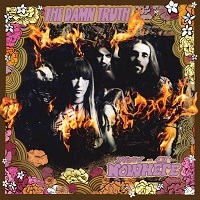 Like so many hundreds, nay thousands, of other bands, the onset of the global Covid pan(dem)ic stopped Montreal retro-rockers The Damn Truth dead in their tracks. They were two-thirds of the way through recording this, their third album, with legendary producer Bob Rock at the helm, when they decided to take a break from the process, which was taking place in Vancouver, and return to their home city to recharge their batteries… then, BOOM, the world went into lockdown. The band initially considered releasing the six songs they had already completed as an EP, before casting that idea aside and, displaying the DIY ethic that had helped them reach this stage of their burgeoning career, decided to finish the damn thing (sic) themselves, with the help of hometown producer Jean Masciotte.
More or less recorded live "off the floor" – as evinced by Lee-la Baum's single-take rendition of lead single 'This Is Who We Are Now' – 'Now Or Nowhere' is an album that sees the band grasping the nettle and not letting go, no matter how painful the experience, and taking full advantage of the circumstances, and opportunities, presented them at a particular moment in time: the challenge of rising to the adversity of having their recording sessions initially cut short to finding the desire and energy to complete the process, and the opportunity of working with someone with the pedigree of Bob Rock to push themselves to their own creative limits ('Only Love', for example, started out as a melancholic ballad but has been transformed, at the producer's prompting, into a potentially arena-shaking foot-stomper).
Having a female vocalist, TDT are perhaps inevitably going to draw strong comparisons with fellow psychedelic-tinged, blues-fuelled retro-heavy rockers such as Blues Pills, Saint Jude and the like; and those comparators are fair, in their own right, and the quartet do indeed plough the same musical furrow which plants their seed very firmly in the NWoCR generic plantation. They do wear their influences very firmly on their sleeves, from Joplin and Mama Cass in terms of the vocals through Zeppelin and the psyched-out sounds of San Francisco and the SoCal scene of the late Sixties to the early Seventies UK blues-rock explosion, but they do so handsomely and to well-tailored effect.
The result is a charmful, effusive, energetic and thoroughly enjoyable album. One which truly captures the belief of its creators in their ability to follow the roadmap they have laid out for themselves, without being afraid to negotiate the odd unforeseen detour on their journey.
'Now Or Nowhere' is released on Friday (7 May). You can get your copy HERE.
The Damn Truth will support King King on their planned February 2022 tour: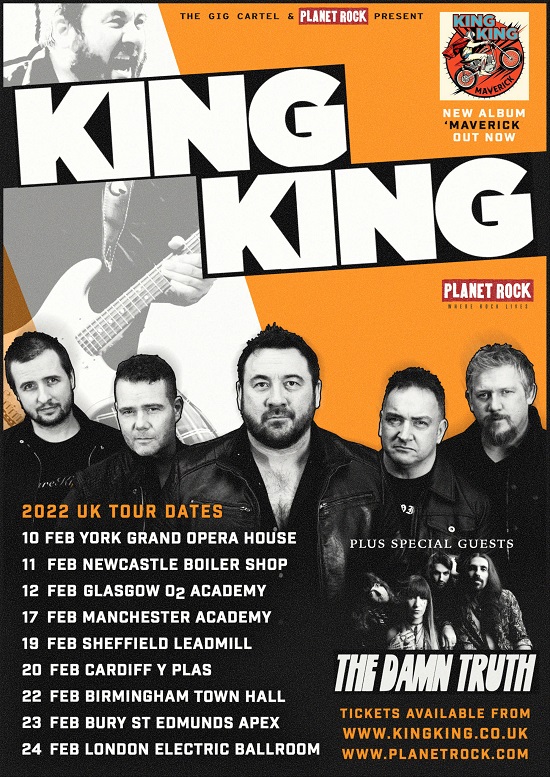 All content © Über Rock. Not to be reproduced in part or in whole without the express written permission of Über Rock.