Written by Rich Hobson
Easily one of rock's most reliable bands, Clutch have racked up a fervent following over a 27-year, 12-album career. With a sound that has traversed the disparate realms of hardcore, blues, stoner and good ol' fashioned rock n roll, they have deftly navigated the transformation over the rock scene over the past couple of decades, managing to put out records which earned both critical acclaim and fan adoration in the likes of 'Blast Tyrant', 'Pure Rock Fury' and (most recently) 'Earth Rocker and Psychic Warfare'.
Bigger than ever and coming on bold with the release of 'Book of Bad Decisions' (ÜR's album of the year, no less), a record which nods to the many varied styles of Clutch's past records whilst still confidently striding towards the future.
We caught up with drummer Jean-Paul Gaster at the tail end the band's recent December trek to chat everything from longevity to the particulars of how they go about choosing setlists from their diverse career…
I started by asking him how the latest tour had gone for the Maryland quartet…
Really good man; today's the last day of the tour and it's been phenomenal, the most successful European run we've ever done. Last night in London was testament to that – an incredible crowd, and it was an honour to play Brixton Academy. It blows me away that after all these years the band continues to grow. 
You guys released 'Book of Bad Decisions' earlier this year – how do you feel about the reception
The cool thing about 'Book of Bad Decisions' is that we've been able to play all the songs live – which we usually do for new records – it's just that after a few rounds of playing them we usually end up relegating some of them to deep cut status, where we'll continue to play them from time to time but not keep them in regular circulation. The songs from 'Book…' have all been in the set, getting pretty regular rotation. It's been awesome – and I think the songs more or less play themselves live.
Every couple of records throughout your career you guys have more or less changed up the style and tone of everything you've done – how do you consistently go about reinventing the wheel without changing the overall structure?
It starts in the writing process and we challenge ourselves to try cover some new ground. It doesn't happen overnight – we really work on it, and the vast majority of the material we come up with gets weeded out eventually. We pick from the cream of the crop – but one thing we really have going for us is that we tend to be very prolific when it comes to generating ideas for songs. In the very early stages of putting things together I go in and nitpick stuff – what's wrong with this idea? Can we see it to it's end? And usually that all happens in an hour. By that I mean; we get together, somebody has an idea and we kick that idea around and by the end we have a recorded version of the song to document what that idea is, then we put it away and move to the next one. Very quickly we have a stockpile of songs to pick from and from there we can pick the best stuff, while sometimes those ideas can cannibalize themselves.
So, to answer your question… The beginning of the process is super important; we've got a lot of stuff to choose from and we want to try new things each time we record. There were similarities between 'Psychic Warfare' and 'Earth Rocker', but I think that mostly had to do with the fact we used the same producer. But then, we used a different studio meaning we had a different kind of mindset between records. 'Earth Rocker' was recorded in New Jersey, 'Psychic Warfare' in Texas, so that led us to a different place. With 'Book…' we wanted to try something new again, so decided to record in Nashville with Vance Powell – something we'd never done, and it worked out great. It was a fresh thing for us; it was great to work with Vance as he's got a very different way of working. Now here we are with 'Book of Bad Decisions', a totally different kind of record for us.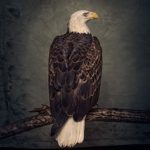 I think one of the reasons 'Book…' works so well is that it encompasses pretty much everything you've done before, from the hints to hardcore roots in 'Gimme the Keys' to the big funk of 'In Walks Barbarella' which fits perfectly alongside the likes of 'Firebirds' and 'DC Sound Attack', showcasing what you've done before but in a more concentrated way…
I think you're right – it encapsulates a lot of the sound and the stuff we do. I think it also happens subconsciously – it's not like we go 'this is the kind of record we want to make'. It happens organically, and half the time when we begin creating the heart of a new riff there's very little verbal communication happening because we've been playing together for so long we can just read each other.
I hear you were the reason the band worked with Vance Powell – how did that all come about, and what were your experiences/takeaways?
Vance's name popped up a few times in different ways, but the first thing that drew my attention to him was a record by a country artist called Chris Stapleton. To be honest, I don't know a lot about modern country, but my brother-in-law is a huge fan of Chris Stapleton and he played the 'Traveller' record a few times. I started hearing this record and it impressed me, because it didn't sound like other country records I'd heard. The songwriting is great, and I've learned more about Chris Stapleton since then – a hugely talented guy – but it was like 'this sounds so cool and different'.
Shortly after that I was on Spotify one night, and a song came on by a band called The Dead Weather and here was another record that sounded very different to other stuff I'd heard, and this time it was particularly the drum sound – drums that sounded like they were breaking the speaker in half. I love that – I love dirty drum sounds, I like to hear some distortion in the tone and I was getting that from The Dead Weather record.
The last thing was, as the drummer I'm the default engineer in the band – the guy who records the demos, and I enjoy that kind of thing. I often go through YouTube checking out recording videos and I came across this guy – Vance Powell. All arrows were pointing towards Vance, so one night I emailed him out of the blue and he got back right away like 'yeah, I'd love to work with Clutch'. From there, he and I had a lot of communication, and then he actually came on tour with us which I think for him was very educational.
What did it mean to you guys to record in Nashville?
It meant we had really good food! They have a great beer scene; I'm a big fan of craft beer and they have that going on there. It's a music town – traditionally I think people associate Nashville with country music, but it's growing so much these days it's incredible. There's a bit of everything there now; a bit of rock n roll, and a few singer-songwriters there. It's an odd music community, and because of that I think Vance is very tapped into the music scene and knows a lot of the players, so that's how we ended up with horns of 'Barbarella'.
Where did the idea to start playing mandolin come from?
That's also down to my brother-in-law; he loaned me his mandolin. I've tried to play other stringed instruments before – I've always had a battle with them, but I get along with the mandolin more than any other stringed instrument. I'm still pretty shitty at it, but for me it's fun – I've learned a lot about music and form, got a better understanding for what it means when these guys play riffs and talk about keys, chords and chord structure. More than anything, it's been an educational thing for me. And once in a while I'd come up with a riff that I'd show the guys and they'd play it, making it sound much better on their guitars. But it's fun, and it's small so I can take it on the road with me.
At the point you're at now, past the 25-year mark with such a varied and extensive back catalogue, how do you go about putting together the setlist?
We developed a system many years ago where we trade off setlists. We start each tour with Dan (Maines, bass) making the first night's setlist, then myself, then Neil (Fallon, vocals) and finally Tim (Sult, lead guitar) before rotating. That is in alphabetical order by first name, which we thought was brilliant when we came up with it… over 20 years ago. Because of that, we have a wider variety of songs to pull from and it makes it more exciting for us.
I don't like seeing a band – except maybe Motorhead they could play the same songs every night and I'd not get bored – but the vast majority of bands play the same setlist and after a while it looks like they're going through the motions; this the part of the set where we jump up on the drum riser, this is the part of the set where the vocalist talks about this, whatever. It's not rock n roll – it's more like a school play, where everybody learns their part and plays to a script. By doing that it keeps it exciting, and I think at this point too the audience has come to expect it from us; they'd be disappointed if they got the same set two nights in a row. In a way it works for us too – people tend to travel to see the band, and they'll see multiple shows at a time. We've been described as 'The Grateful Dead of hardcore' which is cool ha ha ha.
What awaits Clutch in 2019?
We were just talking about that actually – we've got a festival run starting in June, hitting some major ones. We'll do more touring in the States – we've been touring the States for so long by this point we could probably do it for a year straight and still not hit everything. So there's a lot of work to be done there, but we'll return again next year, probably at different cities. And we'll just keep doing it – playing shows is really what we do best; I still enjoy it, still enjoy beating the shit out of those drums every night, I can't imagine doing anything else.
'Book of Bad Decisions' is out now via Weathermaker Music.
All content © Über Rock.  Not to be reproduced in part or in whole without the express written permission of Über Rock.