By Johnny Bakes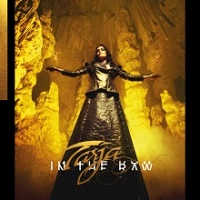 Unless you spent most of the late '90s and early '00s living under a rock, you're bound to remember Tarja Turenen from her time as the original frontwoman, and founding member, of symphonic metallers Nightwish. Instantly recognisable for her powerful operatic voice, Tarja has had continuing success in her solo career since the release of her solo debut, the Christmas album 'Henkäys ikuisuudesta' in 2006, with six solo albums to date.
Back in June, DJ Astrocreep had the opportunity to catch up with Tarja to discuss her latest album, future plans and touring. When asked about the new album we were promised the same elements as those we're used to from Tarja – Symphonic orchestra, choir, heavy band and of course her vocals. It was even stated that it could be that this album is the heaviest and most orchestrated album to date whilst being possibly the most personal project that Tarja has ever produced. From the interview, this certainly sounds like it's going to be a powerful album full of emotion due to the almost cathartic nature of it's conception. This has definitely got me all excited to get my hands on the album!
But now it's time to get down and dirty with 'In the Raw' and I must say that my excitement for this album was well and truly justified. The title is a completely apt description of the album, it's very raw! You can really feel the passion and emotion in every track on the album, the music is heavy and Tarja's vocals are as excellent as always. You can tell that there has been a real concentrated effort on the compositions of each individual track, is almost as if each track has its own personality. The album s a whole is uniquely Tarja from the way the symphonic elements combine with the vocal compositions to the ebbs and flows from heavier tracks like 'Dead Promises' to soulful tracks like 'You and I'.
There are some great choices of collaborators on 'In the Raw' to top things off. Björn Strid (Soilwork) provides his vocals on 'Dead Promises', Christina Scabbia (Lacuna Coil) lens her voice to 'Goodbye Stranger' and Tommy Karevik (Seventh Wonder/Kamelot) gets involved with 'Silent Masquerade'. Each guest vocalist brings something a little different to their respective tracks which results in an even greater depth of sound to what is already a delightfully varied album.
The core concept for this album was inspired by gold, a point that is reinforced by spoken word sections dotted through the album. As the old saying goes, "not all that glitters is gold but not all that is gold necessarily glitters" and it was this that stuck Tarja when working on this album. Gold is often seen as this polished luxury item, but its natural state is a raw element, hence the title 'In the Raw'. It's safe to say that this really shines through on this album, all of the raw elements combine to give a well-polished album that can easily be considered to be gold!
Those keen beans amongst you may notice that the album version of 'Dead Promises' differs from the version that was released back in May. The single version does not include the guest vocals from Björn Strid which I think leads to an even richer song, so that's a welcome addition for the album version! I love the contrast between the heavy guitar riffs and Tarja's classically trained voice, and I feel that it was a fantastic choice of first single to build excitement for the album release!
So, you can probably tell that I'm a big fan of this album, and you should be too! I'm not going to waste any more of your time delving into some of the tracks, instead I suggest you pick yourself up a copy and give it a listen for yourself. I can safely say that it will be a while before this album leaves my list of most played albums, that's for sure!
'In the Raw' is out now. You can get your copy HERE.
www.facebook.com/tarjaofficial
All content © Über Rock. Not to be reproduced in part or in whole without the express written permission of Über Rock.