Written by Dom Daley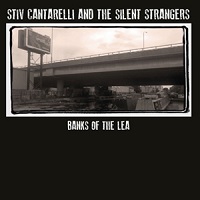 "Post punk revolutionary blues" – Okay, I'll have some of that. Desert blues, country punk whatever you want to call this, it's simple. It rocks and fuckin' rolls, kids, pure and simple, and it doesn't say that anywhere more than the album's second track, 'Frenzy', with its stuttering rhythm and honky tonk piano, all topped off with some belting saxophone.
Things get fuzzed up further on 'Jason Hit The City' as they firmly entrench a foot in Stooges whig out territory as the song ebbs and flows perfectly – great song. 'Razor/Pistol' chills out but builds into its inevitable frenzied climax.
'Sasha' goes all early '70s Stones on us and works really well before we all get loose on 'Arrogance Blues'. 'Lacalifornia' is a monster of a tune – with its driving rhythm and tempo it's relentless and bruising and sets up 'Soul Seller' really well. With some great work into the shape of this record and how the track running order is crucial to listening and has a feeling that you need to take a deep breath before the next song starts.
A record that's often dark in a very Gallon Drunk kinda way it had to finish on a wide screen sound scape called 'Before I Die' which sounds like every serial killer's chosen soundtrack and stretched out over six plus minutes it's a mighty fine piece of work.
'Banks Of The Lea' is triumph and I'm enjoying picking up different things on every play as different tracks jostle for my new favourite track spot. I'll just check the doors are shut before I press repeat because sometimes rock and roll can be scary as well as being very, very good!
www.facebook.com/StivCantarelliAndTheSilentStrangers
To pick up your copy of 'Banks Of The Lea' – CLICK HERE