By Monk
The Über Rock team are devastated to have learned of the death of our good friend Roland Hyams, one of the most highly respected PRs in the music industry.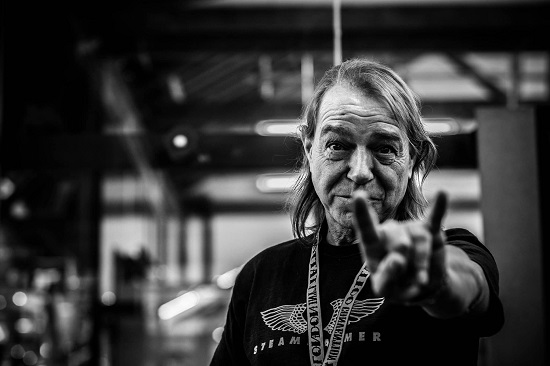 He had been ill for some time, after suffering a massive stroke.
Roland was one of those guys who truly understood what the music PR business is all about, always going the extra mile for his clients and the music press to give them both what they needed, to mutual benefit. And he always did so with a smile and a cheery demeanour.
Everyone at ÜRHQ sends our deepest sympathies to his devoted wife Lorraine, who remained by his side to the very end, the rest of his family and his many hundreds of friends in this hoary old shitshow we proudly call rock 'n' roll.
Photo courtesy of Steamhammer Records.