By Monk
The Belfast music scene today (Friday 11 June) lost one of its most colourful and enduring characters, in the form of Chuck Tolan.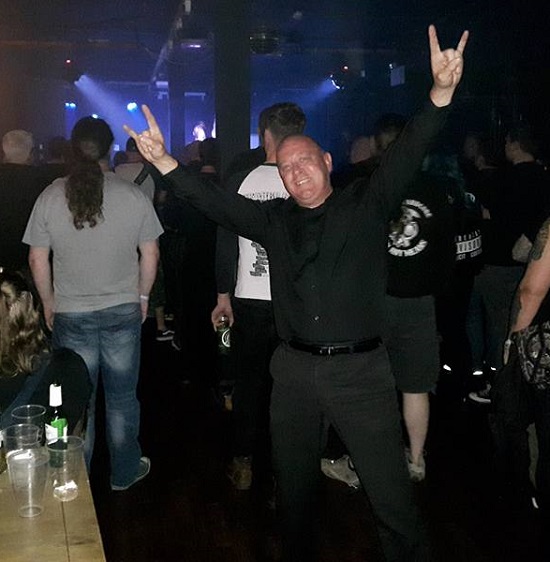 Chuck was not a musician, nor was he a band manager or a promoter – the sort of people who normally earn plaudits on websites such as this.  However, he was one of the most recognizable people on the live music scene, as the backbone of the iconic city centre venue, Voodoo, where he was working when it is believed he suffered a heart attack.
Seen by many punters as a "bouncer", Chuck was much more than that: he was the welcoming face, the friendly embrace and smile that made you instantly feel like you were in your second home, but backed up by a rod of steel. Nicknamed "the Mayor of Fountain Street", in which the bar is located, his first priority always was to make sure everyone who visited it had a good time, and in safety. To many, he was Voodoo incarnate.
Voodoo owner Ciaran Smyth summed up the feelings of many of us in the music business who had the supreme pleasure of meeting and working with Chuck over the past decade:
"I often walked into the venue to find him watching some of our staff or customers on stage strutting their stuff, with a big grin on his face. He was like a proud father. He used to send me videos, in the middle of the night, showing people having the best of craic in the bar. He was usually in the middle of it. He knew I loved that!"