By DJ Monk
The current version of Alcatrazz have confirmed a rune of dates across the UK and Ireland this Autumn.
Featuring original Alcatrazz members Graham Bonnet and Jimmy Waldo, the line-up for this tour also features new guitarist Joe Stump, bassist Beth-Ami Heavenstone and drummer Mark Benquechea (both from the Graham Bonnet Band).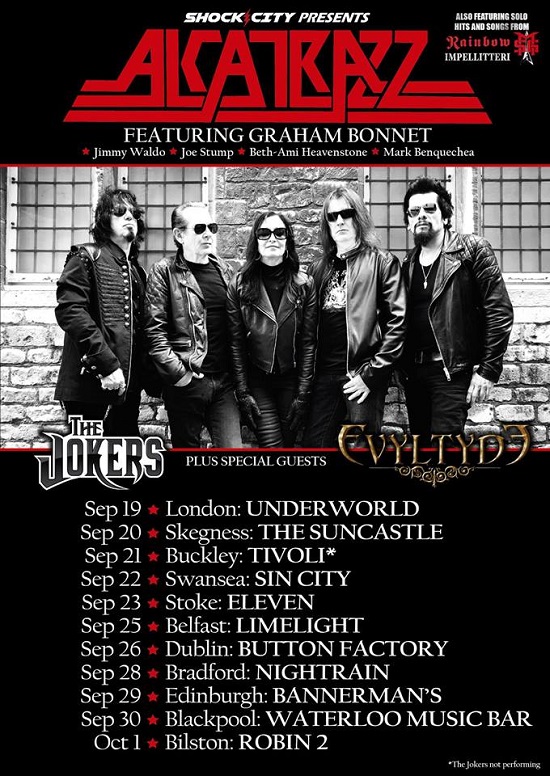 In addition to featuring songs from Alcatrazz's back catalogue, the sets will feature songs from Bonnet's Rainbow, MSG, Impellitteri, Blackthorne and solo days.
Tickets for all dates are on sale now from all usual outlets.