By Jim Rowland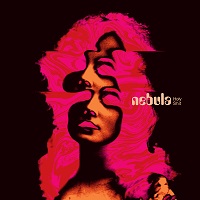 Hot on the heels of re-issuing Nebula's milestone 'Charged' album earlier this year, Heavy Psyche Sounds now unleash 'Holy Shit', the band's first brand new album in over ten years, and the sixth album of a career that started more than 20 years ago now.
The album was knocked out fairly quickly by today's standards, with a glut of new material, perhaps not too surprising given the time span between this and the last album, finally whittled down to the nine tracks that make up the album. Any reservations you may have had about whether Nebula still have it after that huge hiatus are immediately dispelled as the opening cut 'Man's Best Friend' kicks some serious ass. A killer riff, one of many on the album, combines with some devilish lyrics to produce a scorching opener that comes across like a twisted desert rock fusion of Hawkwind and Witchcraft. 'Messiah', 'It's All Over' and the seven-minute Sabbath-esque epic 'Tomorrow Never Comes' combine a slower, doomy vibe with some serious groove. The album's other seven-minute epic, 'The Cry Of A Tortured World' lives up to its title with a slightly disturbed, pained feel to it, with the warped 60's psyche of 'Gates Of Eden' following a similar path in perhaps the album's most challenging listen.
'Witching Hour', along with 'Man's Best Friend', is a candidate for the album's standout track, once again with a killer riff leading the charge in a scintillating slice of pounding power. 'Let's Get Lost' is another corker, with the fuzzed-out hypnotic groove of the Stooges springing to mind, whilst the short and sweet 'Fistful Of Pills' provides a bit of light relief in the form of a weird Western film soundtrack pastiche.
'Holy Shit' provides a bit more diversity and progression from the Nebula of old but has definitely been worth that ten-year wait. It's a heady mix of stoner, doom, psyche and space rock that will not disappoint fans of old and is as good a place as any to start exploring Nebula for the uninitiated.
'Holy Shit' is released on Friday (7 June). You can get your copy HERE.
All content © Über Rock. Not to be reproduced in part or in whole without the express written permission of Über Rock.