Words by DJ Astrocreep. Photographs by Simon Dunkerley.
Having had previous plans I couldn't get out of, I missed what was a strong opening day of the first instalment of HRH's latest venture, HRH Punk. Pauline Murray performs a great acoustic set to open the day, before we move on to the main stage for our first full band of the day.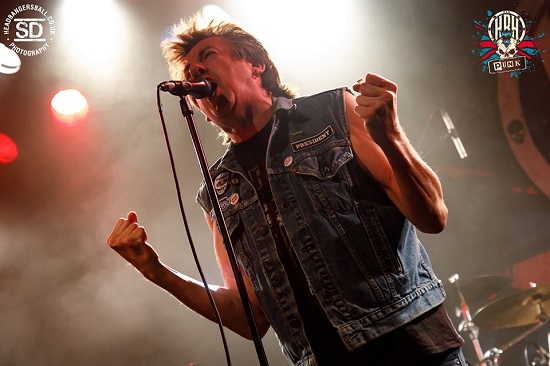 While the start of the day doesn't really call for such extremes, Desperate Measures open the main stage after Pauline's set to a handful of people. They have a very much old school punk rock ethic, play hard, play fast, play loud and it certainly works for those that are in, myself included. An enjoyable set.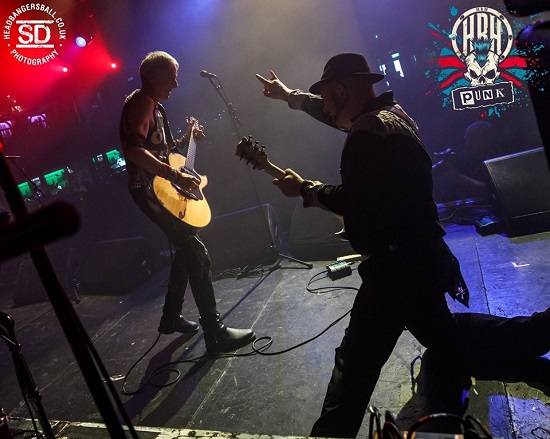 TV Smith is a name I have come across before but not caught live, so it's a pleasant second act for me. He is closer to the likes of Billy Bragg and solo Julian Cope in his approach, one man and an acoustic guitar writing protest songs. The songs are enjoyable and the lyrics relatable, meaning he's a performer that is easy to like. Good set to a growing crowd of people.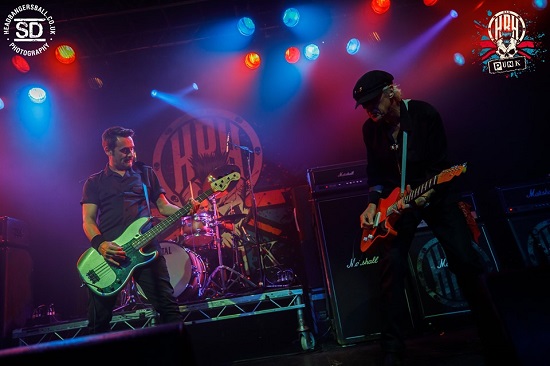 The crowd has grown quite impressively for Anti Pasti's arrival to a quite busy main room, and we are back to a more traditional punk rock sound from the previous acoustic affair. They've been around for over 40 years now, which clearly shows with their tight and able set, which goes down a storm with the crowd.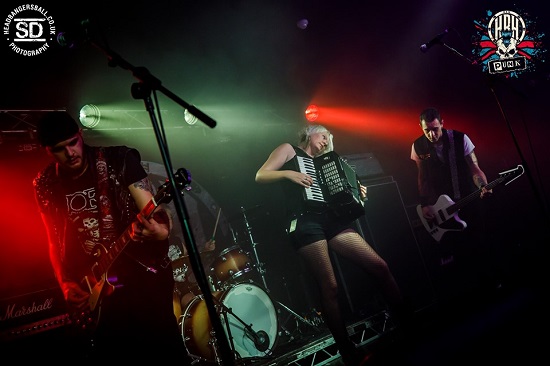 The second stage opens with a slightly more Gaelic feel as Sinful Maggie take to the stage with a sound closer to the Dropkick Murphys and a half full second room. They perform admirably and are very much worthy of opening the stage up and getting the crowd worked up with their infectious celtic punk.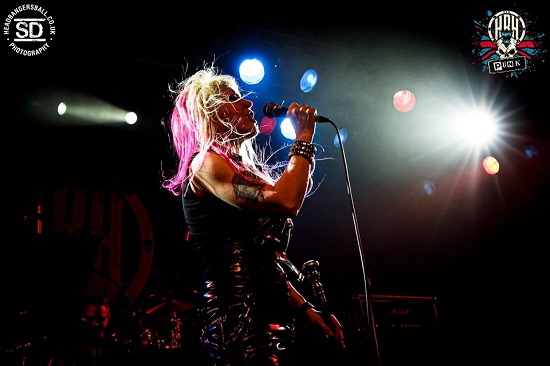 With a snarl that Brodie Dalle and Poly Styrene would take an admiring glance at, Vice Squad kick off the band clashes on the main stage with machine gun like rough vocals from Beki and some quick fire musical backing from the other members, as they veer between punk rock and something a bit heavier. Lots of passion, lots of enjoyment and lots of fun, a really good, easy to enjoy set.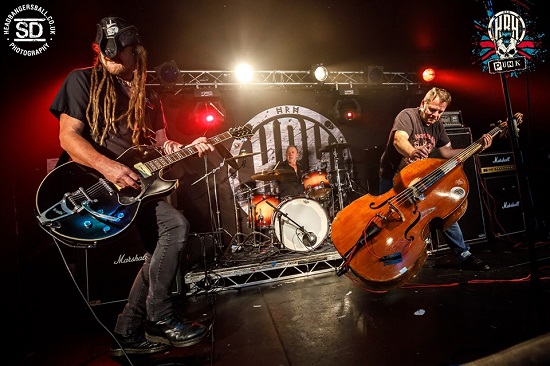 The Dukes Of Bordello are a touch different still, mix of rock n roll and rockabilly and have a full room to play to. They go down very well, earning the loud applause with a well worked and played set which you just can't help but nod or bop along to.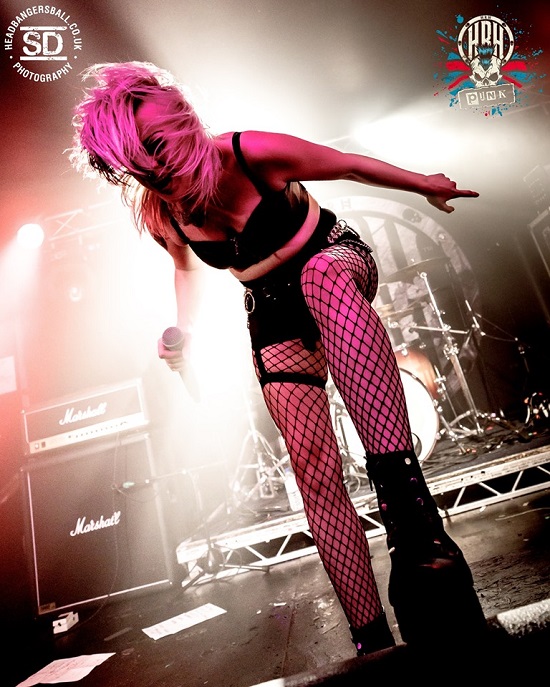 A food trip means I miss Chelsea, so I next catch Face Up, again on stage two. Roxx on vox certainly lives up to her name, while the rest of the band rev up the riffs behind her. Punk rock verging on hardcore, delivered to a good standard – too good for Punk? Like fuck – they smash through their set to a packed room for a reason. Top notch.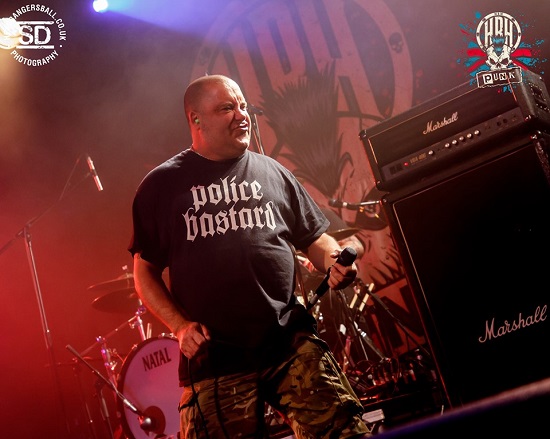 Peter and the Test Tube Babies are all grown up now, certainly way beyond the confines of their lab and there is a hot, sweaty, packed room for a reason. The Punk act are now over 40 years into their career and understandably so when they smash it up as well as they do here. A small mosh pit opens up and stays through their set, while plenty of nodding heads attest to the rest having fun, too. They show the reason they're still such a big draw with another great set.
Skaciety are one of the few from this day I have actually caught live before and a half full room is there to give them a chance. They don't particularly impress me but seem to have a better effect on other people around me, so I'm happy to accept it's more a personal taste thing. I can appreciate they are capable and good at what they do, that their set is well played and other like them, so their set still goes down as good, despite my personal misgivings.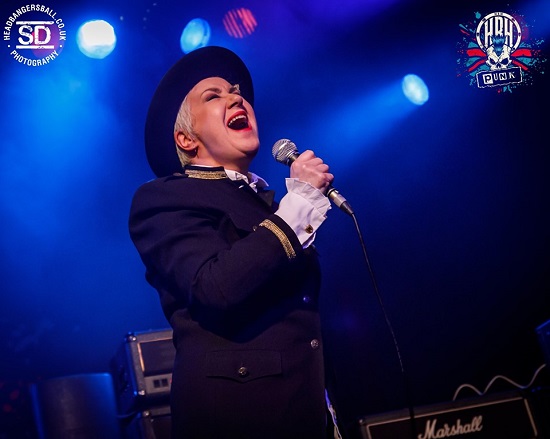 Penetration have long been a firm punk favourite and after Pauline's well performed acoustic set earlier, I'm eager to see what she's capable of in a full band setting. Sadly, it's quite hit and miss. At times capable, at times a fair whack off, there is a sense of uncomfortableness among the crowd at times, interspersed with the applause that the good side of the performance deserves, while the room definitely empties a touch after a couple of the off notes and certainly in comparison to the likes of Peter and the Test Tube Babies before them. It's a shame, as they should be better than this and certainly the rest of the band are. I'm left hoping that it's just a case of an off day.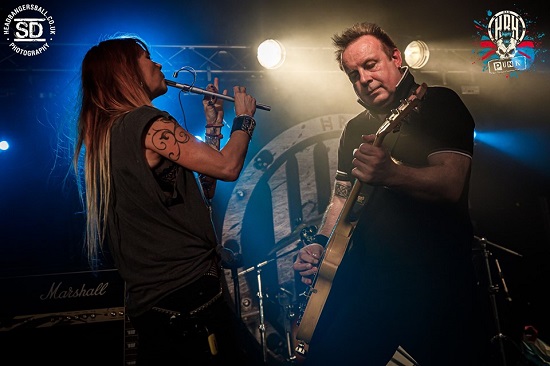 Once more to our penultimate band for an HRH event and it's Neck, the London-Irish celtic punk act, to close the second stage for us. They're a versatile act who clearly garner plenty of admirers on the night, as the second stage is rammed due to the less than dulcet tones of Pauline Murray. A heady mix of the various sounds we have had through the day on the second stage, it feels very much like circle completed and job done, as they perform a well-rehearsed and able set, which showcases their collective and singular abilities well. Very enjoyable. Sadly, this is the band I bow out on, as Sham 69 are over 20 minutes late to stage and transport home won't wait – could have been worse endings, though!
Band of the day? With so many established and capable acts playing, it's a tough decision to make. I eventually narrow it to two, but I eventually get to Face Up for this. A great set that probably took many by surprise but certainly got them more of a fan base.
PHOTO CREDIT: All photos © Simon Dunkerley/Hard Rock Hell. All copyright remains with the photographer.
All content © Über Rock. Not to be reproduced in part or in whole without the express written permission of Über Rock.