By Jonny Bakes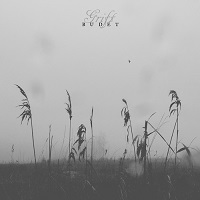 It's certainly been an interesting week so far; in fact, I would go as far as to say it's been a little too interesting for my taste! Fortunately, I'm able to take some time to get comfortable and delve into something from the crop of new album releases. Unfortunately, it looks like I'm not going to be getting to Sweden again anytime soon, but instead I've managed to get the wilds of Sweden to come to me with the melancholic release from Grift. Billed as something for those looking for reflection and contemplation and to explore their mind and soul, this seemed like the perfect thing for me to try and unwind with.
Grift is an impressive black metal project that somehow manages to take traditional Swedish folk elements and the harshness of black metal and blends these into this raw emotive music that seems to bypass the ears and grab you straight in the gut instead. This is where I should probably mention that Grift is also a solo project. That's right, everything you hear on this album is the work of one Erik Gärdefors who manages to bring in a wide range of instruments, including the traditional Swedish instrument psalmodikon, to develop this unique, yet somewhat mellow, black metal sound.
So, let's delve into this latest offering on the altar of black metal, 'Budet' (and if you read that as bidet then you've spent far too much time thinking about toilet roll this week). Instantly this album really struck a chord with me, it's the kind of album where you just sit there with your eyes shut and let it wash over you. The lyrics may be entirely in Swedish, but Erik's gruff voice carries so much emotion that you don't need to understand the words to understand the feel of the song. If you think about the direction Ghost Bath were taking with their vocals, this is along a similar vein in the almost desperate sound of his voice.
From the opening drone of the first track, 'Barn av ingenmansland' ('Children of No Man's Land') that leads into what sounds like a sad accordion ditty, the tone is very much set. I don't know how many times I can get away with saying raw and passionate in one review, but that's exactly what this is. Particularly after you've made your way through the lengthy introduction, things start to get really serious as everything layers together to become this powerful weapon of emotion that pierces into your soul.
If you let it, 'Budet' can take you on this wild ride of emotional turmoil until it spits you out again at the end of the final track, 'Oraklet i Kullabo' ('The Oracle in the Coal Booth'). You'll find yourself sat there wondering where the last 40 minutes of your life went but you'll also feel somewhat moved at least. It's almost difficult to describe an album like this as it really is one of those that is more of an experience than something to merely listen to.
What I will say is that it is definitely something worth experiencing. If black metal isn't your thing, I wouldn't let that label put you off as there is more to it than that. This isn't what you would consider stereotypical black metal, that's for sure! You should prepare yourself to have your soul pierced by the raw emotive power of this album though, it's certainly not for the faint-hearted in that respect. It may still be early in the year, but this could easily be in contention for my 2020 albums of the year list, and I hope that it'll make it into some of yours too!
'Budet' is out today (Friday 20 March). You can get your copy HERE.
www.facebook.com/griftofficial
All content © Über Rock. Not to be reproduced in part or in whole without the express written permission of Über Rock.