By DJ Monk
ÜR's favourite raga metallers, Skindred, have announced that they once again will be boarding the Newport helicopter for a series of three special shows to celebrate our favourite time of the year, Halloween: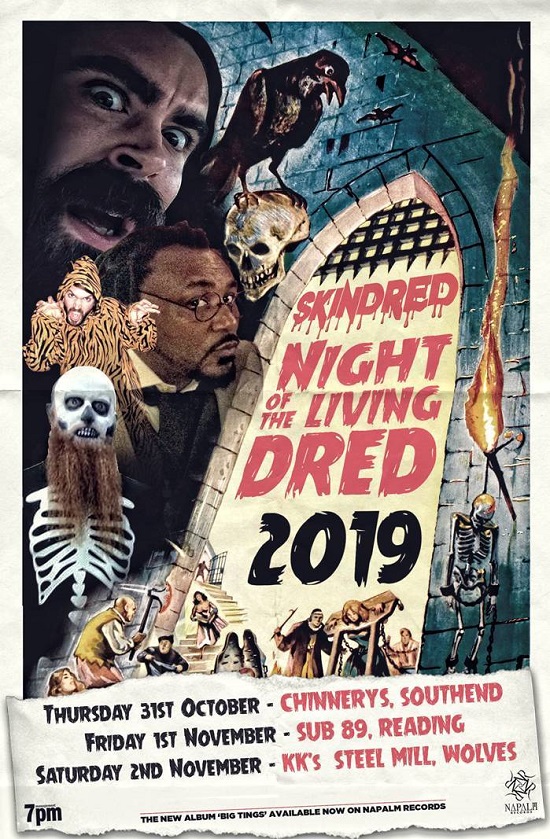 Tickets for all three shows go on sale this Friday (13 September).
"Well, when else were we going to put tickets on sale?" asked Skindred frontman Benji Webbe.
"Skindred love to rock at Halloween and are buzzed to get into the spirit of it. We will bring the horror party to these clubs, so grab ya tickets, get your craziest costumes on and come rock out with us. These three shows are gunna be killer!
"Also, we are buzzed to be making our debut at K.K .Downing's venue KK's Steel Mill in Wolves, as I have heard a lot of great things about that room."