Much has already been written by the national press about this tour so I intend to avoid repetition. I intend to take a personal fan's journey along a gig for one of those bands (and individuals within it) whose music has played an integral part of my journey through the past 50 years.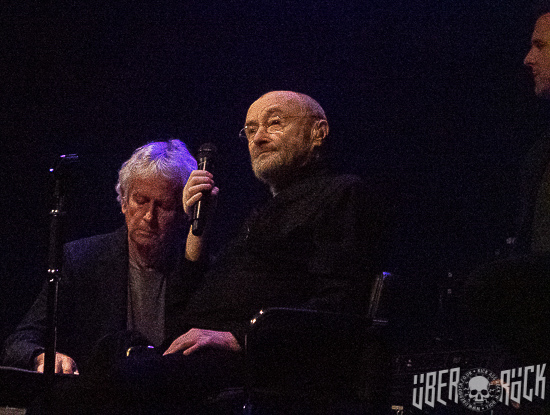 There were obviously people in the audience who were not old enough to have seen Phil, Mike and Tony (I feel I know their music well enough to not need their surnames) the last time they played together in 2007. Then there were a few, like me, who have seen them several times before that.
Music and artists who have longevity obviously write music that connects with their fans in some form or other be it a song, a tour, a lyric or a video.  Genesis (and Phil Collins and Mike Rutherford) have made those connections with me both in time and emotion.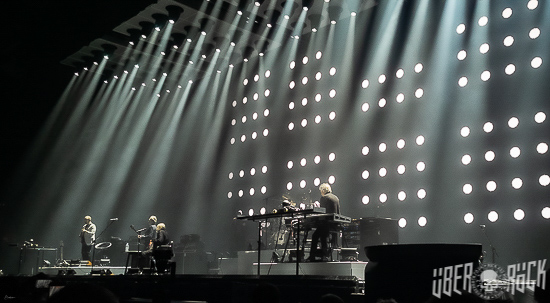 My first recollection was "it's one o'clock and time for lunch, boom de dom de dee". I was 14. 'Then There Were Three' was the album of my first lads' holiday, 'Duke' came during the time I worked as a lifeguard… memories came flooding back. Retrospective collection of the earlier albums came during the early '80s before the chance to see the 'Mama' tour in February '84.  That was it, I was hooked: the lighting, the music, the video backdrops and the more popular mainstream stuff carried me through my formative years as a nursing student. 'I Can't Dance' could have been written about me!
The reason these came about was because music wasn't as ubiquitous as it is nowadays: artists released singles, then albums, they toured incessantly. Fans bought singles, albums and concert tickets; this made the connection between fans and artists. Now music is generally background noise during other activities, e.g., exercise or driving. That personal connection is lost I feel. It was almost 27 years ago that my father died in the ITU I use to work in; on the way home afterwards, 'The Living Years' came on the radio: I had to pull over, and still do to this day!  I remember dressing up in a gorilla suit for my scout group's Xmas show and pretending to play drums to 'In the Air Tonight'.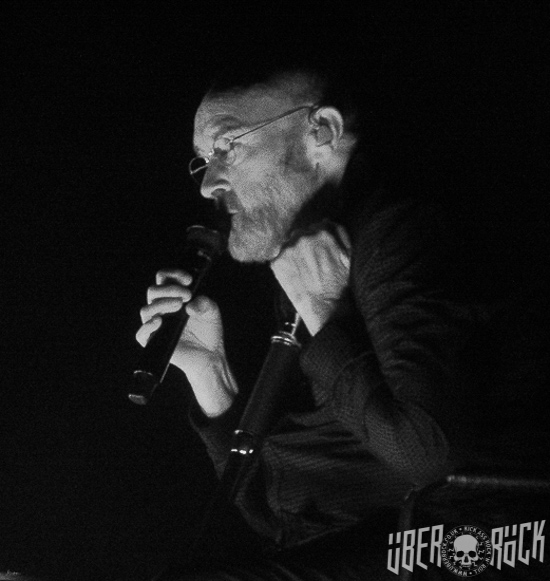 I could write about the set list, but others have. I could write about Phil Collins frailty and sitting down throughout the show, but others have. The light show and video background was nothing less than I expected, but after almost two years of waiting for this I'm not going to. I could say that Nic Collins is an able deputy for his father (he is more than a deputy), Daryl Stuermer is an excellent guitarist (but, as he has played with them for 40 years, he must be).
This was a personal journey with a band whose music has always been threading its way through my life. I cannot and would not criticise the way their music has touched my life over almost 50 years. I can only say thank you for touching my life at many different moments. Tonight was another one of those moments. I will always remember the drive up through the Marches from South Wales following a blue bus from Hereford to Oswestry, my first time in the Cavern Club, but most of all, singing along to every song, especially 'Selling England By The Pound' and 'Fading Lights'.  If this is the last tour, then this was a moment in time when I can proudly say "I was there". But I feel it is more poignantly put in the final line of 'Fading Lights': "And you know, these are the days of our lives. Remember"
Genesis have cancelled their three shows at London's O2 Arena this coming week, after band members were tested positive for Covid.
PHOTO CREDIT: All photographs © Bandtogs/Über Rock. You can view our full gallery of photographs HERE.
All content © Über Rock. Not to be reproduced in part or in whole without the express written permission of Über Rock.