Words and photos by David O'Neill
This was my first time in 'Clwb' as it's known locally.  Brought by interest in the Cardiff-based openers Scavengers, I thought it might be an interesting evening.  Looking at the bios of the two bands unknown to me (Gender Roles and Floorboards) led me to listen to some of their tracks on Spotify on the way in the car.  Floorboards hail from Cheltenham and describe themselves as an emo/punk unit, while Gender Roles are an indie-punk three-piece from Brighton.  On listening to both bands tracks there was a fair bit to like, despite emo/punk/indie not being my thing.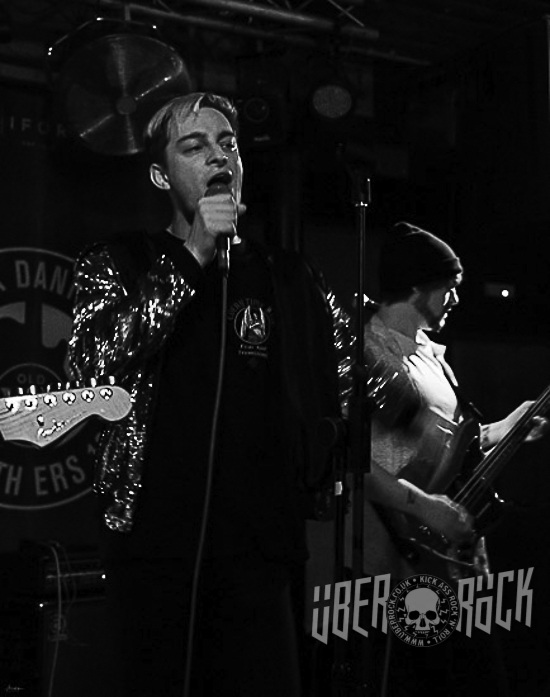 Scavengers kicked off their fourth live gig since forming full of energy and enthusiasm with the strangely titled 'Self Sacrifice Is An Art Form And You're Not Very Creative' rapidly followed by the upbeat Brexit critique 'Follow Suit'.   The first single 'Bodysnatcher' roared down the fairly sizeable early crowd's earholes.  'Ugly Things', 'Catch Me If You Can' and the real showstopper 'Deadlock' rapidly followed in the set, which lasted 25 minutes.  They are a very animated, enthusiastic set of musicians, with the guitarist (James) dancing around the room on a wireless body pack whilst continuing to provide backing vocals for Marek.  The rhythm section of Dan and Nicky kept perfect time for the band throughout, whilst also demonstrating their musical prowess too.  Good start to the night.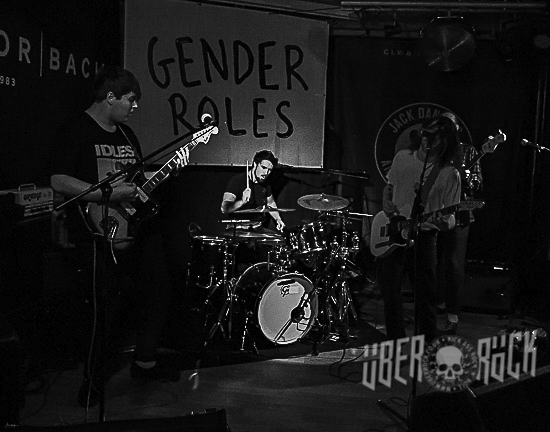 Floorboards were next up and they demonstrated all that emo-punk has as a genre. Energy from the drums and punk-based rhythms as well as typically emotive, depressing lyrics.  The guitarists were constantly in and out of reverb as an effect to add the emotion of the music and mood. It adds that typically ethereal sound that dominates in the genre.  They are all good musicians also, especially the drummer, who went through a full repertoire of drum styles for this style.   Kicking off with 'Low', a slow starter, the set soon ramps up and goes through a wide variety of instrumental styles.  'Second Sun' has a slightly more upbeat kick off but then gets back to the emo airy sound.  'Mary Pt 2' was probably my favourite of the set but once again it is obviously written about unrequited love.  Multiple rhythm changes abound throughout the set which only added to the artistry of the sound.  'One For Sorrow' kicks off with a rapid fire drum beat before once again slowing to the similar style of the rest of the set.  If this is your thing then you need to get out and get depressed by the guys who do a good job of it, especially with their final song, 'If You Can't Help Yourself'.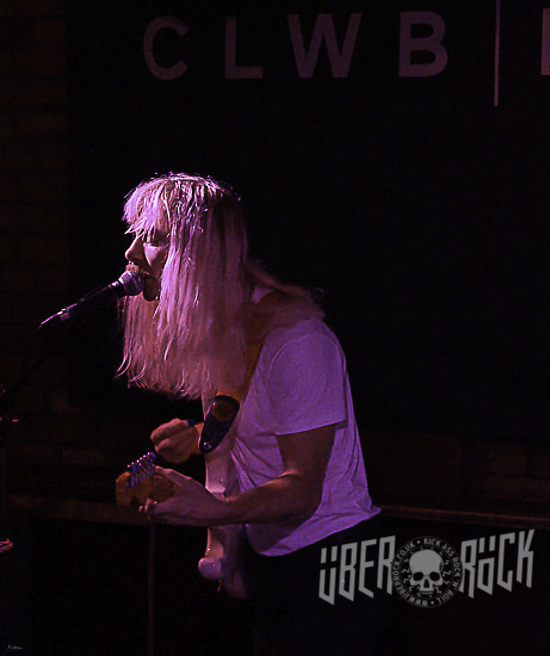 Gender Roles are on the tour promoting their album, so it was no surprise that much of their set came from the new issue 'Prang'.  They kicked off with 'You Look Like Death', an upbeat almost four minutes of catchy riffs that reminded me of the opening section of 'All The Small Things'.  'Always' had a feel of the Gallagher brothers to it.  'Deep End' and 'Heyy (H E Double Y)' both continue in the indie style, both driven with solid heavy drumbeats and catchy guitar riffs as well as good hooks to get the crowds singing along.
Much of the set continued in the same vein and all of it got me nodding along and tapping my feet in unison with the tracks.  If you have the chance, go along to see them you'll not be disappointed, even if it's not your style. Good musicianship can still be appreciated and who knows it may open up your musical horizons…
PHOTO CREDIT: All photos © BandTogs/Über Rock. You can view our full gallery of photographs HERE.
All content © Über Rock. Not to be reproduced in part or in whole without the express written permission of Über Rock.