Written by The Dark Queen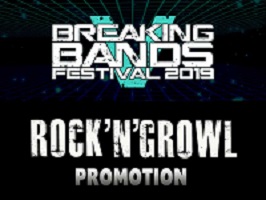 Breaking Bands Festival have announced their new partnership with promotion/publicity company Rock 'n' Growl Promotion. Both sides have known each other professionally for a number of years.
Jay McGuire said: "Having them on board is a big step forward for all involved."
Axel Wiesenauer added:"We are very pleased to be working with Jay and the Festival.
Breaking Bands Festival takes place 23 – 26 May at Stoke Prior Sports and Country club.
Details HERE