By Jonny Bakes
It hardly seems that long ago since I was sitting in this very room settling down for an evening with Ihsahn to enjoy his most recent solo EPs played in full. But here I am again and it seems like the weather has turned suitably grim with an eerie chill in the air because tonight I'm sitting here to witness Ihsahn in the form that first brought him to the forefront. That's right, it's time for some true Norwegian black metal in the form of the absolutely formidable Emperor! With a setlist that promises to span through the back-catalogue and some special guests from some prominent characters in Emperor's history, there was no way I could miss this one. So I've smothered my face in corpse paint, cracked open a hefty beer (yeah I know it's a Sunday but fuck it) and turned out the lights ready for some serious metal from one of the finest bands to come out of the early 90s Norwegian scene.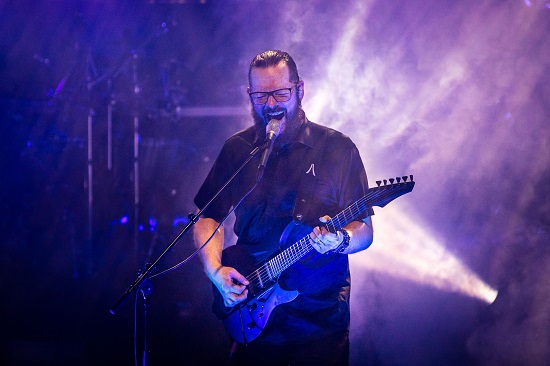 Greeted by a darkened stage with a suspenseful introduction I can already feel the excitement building before Emperor kick things off with 'In the Wordless Chamber', from the 'Prometheus' album, for what I believe is the first time since 2007! So we're already getting something pretty special and the set has only just begun. After this, Ihsahn promises us that we're going to go all the way back this evening, so we can expect to hear a healthy amount from 'In the Nightside Eclipse' and even the early EPs I reckon! But before we get to this, we must first work our way through 'Anthems to the Welkin at Dusk' with 'Thus Spake the Nightspirit', 'The Acclamation of Bonds' and 'With Strength I Burn' all making an appearance for this section of the set.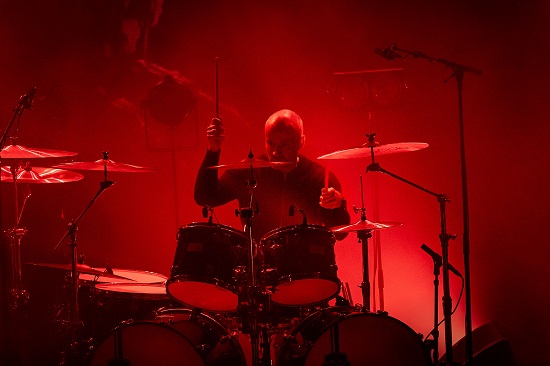 This is followed by an unexpected interlude filled with dark grainy footage of frostbitten Norwegian forests (completely on brand of course) which seems to be building suspense for something… Then we return to the stage which is now completely lit in blood red to reveal that the original member, Mortiis, has returned to pick up bass duty. Not only this, but Faust has appeared behind the second drum kit to complete the early Emperor lineup! Which means it must be time to really delve into the early Emperor stuff but, before we do, the guys kick off into a pretty decent Bathory cover with 'Call from the Grave'. This is closely followed by 'Wrath of the Tyrant' off the first EP which sounds fucking great tonight, it has all the grimness of the original recording but with the added bonus of far better mixing and sound quality tonight; particularly prominent has been Mortiis' bass which has dominated the mix.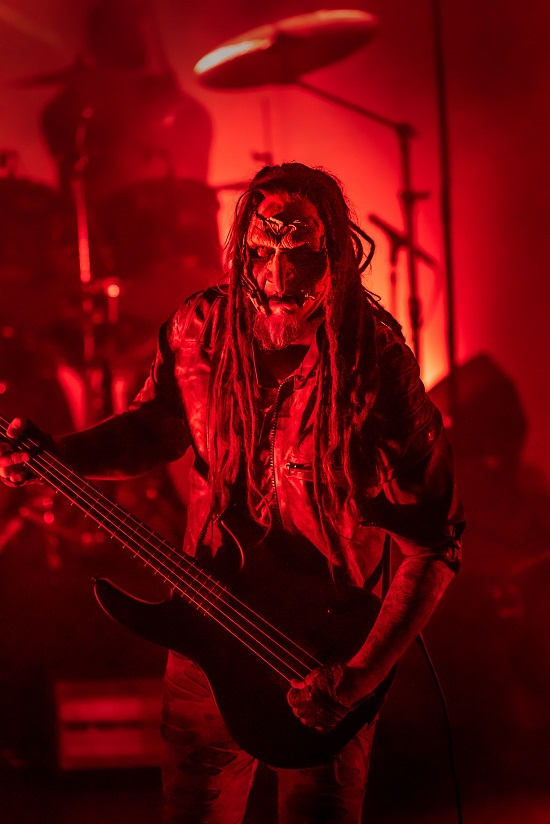 After a brief return to Anthems with 'Curse You All Men!' It's time to hit that pinnacle album, 'In the Nightside Eclipse'. Faust returns to the stage to take up the sticks to blast his way through 'I am the Black Wizard' and the classic set closer 'Inno a Satana' alongside his former bandmates as if it was the early '90s all over again! It wouldn't be a gig without an encore though and Emperor do not disappoint by bringing it home with 'Ye Entrancemperium' to finish off this night of fantastic black metal. As Ihsahn says his goodbyes at the end of the set, he suggests that we'll see him on the road soon… I hope that means that we could see an Emperor tour announcement in the near future because frankly that's exactly what the world needs right now! If that's the case, you can bet I'll be there to try and relive the last time I saw them in the pissing rain at Bloodstock back in 2014. But until then, this Night of Emperial Wrath has scratched that itch and has been the best way to spend a grim Sunday night.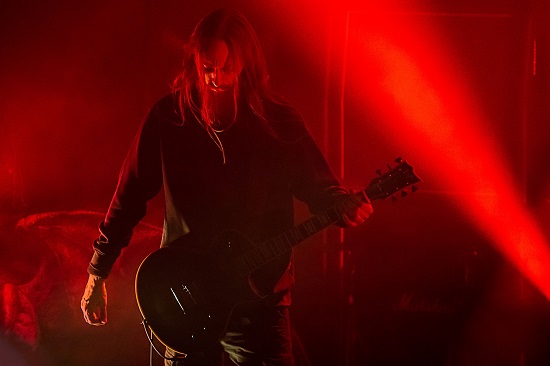 PHOTO CREDIT: All photos © Bjørn Tore Moen.
All written content © Über Rock. Not to be reproduced in part or in whole without the express written permission of Über Rock.