By Jase Walker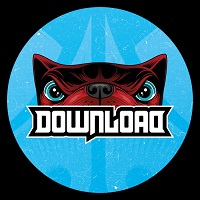 Possibly the biggest event in any metalhead's calendar, I've finally made it here, got my press accreditation sorted, pitched up and I've arrived at the Doghouse stage for a few bands on the first of two pre-weekend party nights!
First up today are Defences! These guys are good buds of mine and getting to see them at Download is massive for me: all properly styled up on stage, kicking off the Doghouse in the Download village!
They've actually got a pretty solid crowd considering that just before they went on it was empty!
It's apparent that the balance is slightly off mind, with the guitarist only seemingly coming through one side of the speakers which is a bit disappointing. Other than that, though, Defences are putting on a solid stage show, both singers drawing attention and riffing off each other.
Looking around, the crowd has swelled massively and seeing all the heads nodding along to the music fills me with pride for Defences getting to play such a famous event! Defences have clearly been overjoyed to play Download and it shows, despite some of the sound issues it was great to see them here.
Defences support Dragged Under at The Star And Garter in Manchester tonight (Thursday 16 June) and the Camden Assembly tomorrow Friday 17 June).
Soon it's time for another good bunch of mates of mine with Sertraline! Now with Ben at the helm, this will be an interesting follow up to their earlier Satan's Hollow show! Ben really shows off his commanding skills as a frontman not taking any half-arsed responses from the crowd, he's here to demand participation. Some odd pops and cracks permeate the start of the set, but this is fixed up quickly.
Even getting a moshpit going on the asphalt laden Doghouse area, Sertraline sound absolutely massive. Every part of the band rings through fantastically, both Mike and Tom's riffs are fully cutting through, Si's drums punching and Ben's vocals come right over the top. It's great seeing some Sertraline tops in the audience too! Finishing with 'Isolation', these guys have set out to make their mark on the boardie takeover and they've done just that. Great job lads, see you at TechFest and Radar!
After a brief break and catching up with some sorely missed friends, it's time for Borders and their rap infused metalcore. By this point the doghouse crowd is absolutely massive, a well-deserved crowd for these fine lads. For their newest track, JJ demands the crowd get low for it: they gladly oblige and when it kicks in, instant pit to the tune of the gurn-worthy riffage. This new one sings to the old guard of Rage Against The Machine with its bombastic hooks and aggressive vocals.
Clearly the crowd knows these guys. 'Bad Blood' is coming across in the best way and the mosh pit is going berserk right behind me as I type this. That chorus is met with screams back from the audience, these guys reach is far greater than I think they realize. Honestly, I'm completely lost in the music here… the guitarist chucks out a plectrum and I managed to get one of the photographers to grab it for me off the floor. RESULT.
Finishing on another new single, 'Fade To Black', featuring palm-muted chunky riffs and JJ getting right in the face of the crowd – and we're seeing the very first crowd surfers – Download is very much in session now and it's not even Friday!
What a fantastic way to start the weekend, and we've already got so much more to see and do. Download, you're back in full force and I am glad to be here!