By Monk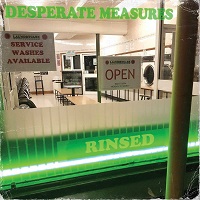 Forgive the pun, but punk quartet Desperate Measures are well and truly 'Rinsed' in the sound of Eighties punk, as both this just-released new EP and the fact that they are due to hit the back alleys and sweaty clubs of the Über Kingdom next month in support of The Professionals evince. Originally formed in New Zealand in the early Eighties, the band released a four-track EP and a live album before splitting up, only for lead singer Eugene Butcher to re-emerge, in London, some 20-odd years later with the first of several new incarnations of the band…
Largely written during lockdown, the current line-up's new EP is made up of six tracks – four new songs, a cover and a demo of one of the former. Opener 'Scars & Memories' is an autobiographical stomper, driving along at breakneck speed and fuelled by the thumping bass-led rhythms of Ricky McGuire, complemented in turn by the heavy-hitting drumming of James Sherry and over-topped by a typically winding guitar riff from Gaff. Butcher's vocals, meanwhile, suffer from a slightly unsympathetic mix, something which prevails through the remaining two new tracks, his snarling delivery overshadowed by the power of the instrumental mixes: but, perhaps they were trying to emulate the sort of live sound where singers often get lost in the fog of over-loud amplification!
Lead single 'The Rich-Tual' is a solid, largely mid-paced slice of typical Eighties punk, while the third of the triptych of new recordings, 'Flowers At Your Door', follows a slower, more gothic-tinged route, albeit couple with another catchy main riff.
The second half of the EP sees the band us with tunes recorded "live in the studio" (a phrase about which I always have reservations, but I'll take Butcher and company's word for it on this occasion). 'Lost Angels' – the demo of which rounds off this release – sees the band plunging back into their archive, presenting an energetic, and frenetic, track which more than amply showcases the band's heritage, with edgy guitars and a chugging riff which no doubt will get more than a few bodies pogoing with delight should they play it on their forthcoming dates here. The cover of Dave Berry's 'No Lip' is driven by a huge bassline and snappy snare injection, and possesses another very Eighties-feel, and an interesting comparison to the Pistols' reinterpretation of the same song.
As mentioned, the EP is rounded off with the original demo version of 'Lost Angels', dating from 1988 (by which time the band had actually split up, so it's unclear who, apart from Butcher, plays on it), which is a more melancholic and quieter version, highlighting how the sounds and presentation of songs evolve over time.
Given the stop-start nature of Desperate Measures' career, they may be a name which isn't familiar to all but the most knowledgeable of ÜK punk fans. With that in mind, 'Rinsed' is a more than adequate introduction to their sound, especially ahead of their forthcoming latest trek around the Über Kingdom.
'Rinsed' is out now. You can get your copy HERE.
Desperate Measures are due to support The Professionals in October: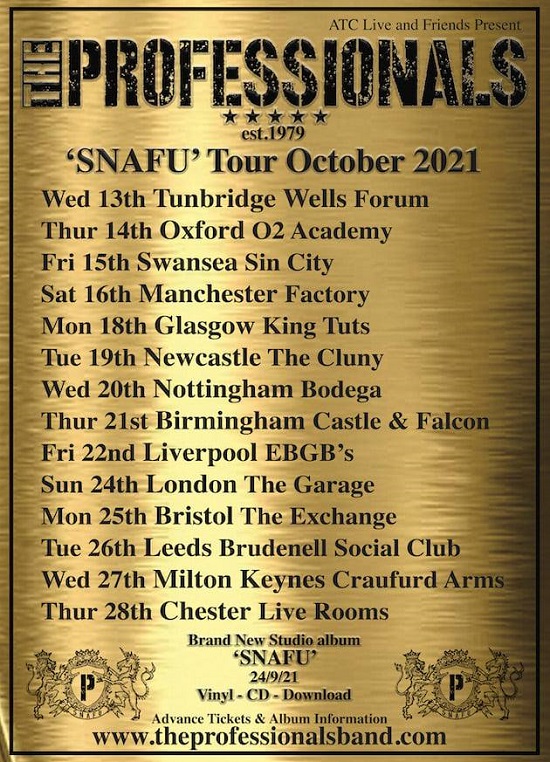 www.facebook.com/DesperateMeasuresnz
All content © Über Rock. Not to be reproduced in part or in whole without the express written permission of Über Rock.